01 Sep

Thinking Thursday – Labor Day

In this edition:
TIC Closed tomorrow at Noon, Monday in honor of Labor Day
Melting Permafrost leads to closure of laundromat and water treatment facility in Nanpitchuk-residents must travel to do laundry
New Term: "Weather Whiplash" wreaking havoc worldwide
Melting glaciers in Norway reveal Viking weapons, and other lost finds
FINAL MONTH! Have you registered for AIIAB Convention 2022 yet?
Gold Dad Jokes this week (with more to come)

September Out of Office
TIC closed tomorrow at noon, Monday September 5 for Labor Day
Kerry and Sara: Out All Day Tomorrow
Josh and Ang: 9/12-14 WSIA Conference
TIC Closed 9/27 at noon for
AIIAB Cocktail Party!
*Many TIC Underwriters will be in Sitka for the AIIAB Convention 9/26-9/30**

Simply send all information directly to:
info@ticak.com
(For Stargate issues, general questions, and for sending supporting docs both pre and post-binding)
renewals@ticak.com
(Renewal quotes)
quotes@ticak.com
(New Business quotes)
endorsements@ticak.com
certificates@ticak.com

AIIAB Annual Insurance Convention
September 27-29, 2022
Sitka, Alaska
Convention Theme: Gold Rush

Time to Register!
Have you done it yet?!
Convention link HERE

The Opening Cocktail Reception,
sponsored by The Insurance Center,
will be held on Tuesday evening 9/27/22 at
The Bayview Restaurant and Pub
407 Lincoln Street (upstairs)
Downtown Sitka, AK 99835

The theme for our party is..
SOLID GOLD
Come join us in beautiful Sitka!
We will also have Cyber CE Class at the convention, as well as some other great educational opportunities!
Shine on!
Ancient Viking Weapons discovered last week in Norway due to rapidly melting glaciers…and other amazing archeological discoveries that were found over this summer
Sometimes climate change isn't all that bad-especially when it helps you find your lost weapons. The incredible heat that Europe experienced this year lead to a team of people who discovered lost arrow heads that were last held by Vikings hunting reindeer in the artic of Norway. It's a find unlike any other, and while they are thrilled with the discovery, as scientists, they are also very concerned with it because of the rapid melting of the glaciers.
In this same link, you will also be able to read articles about the lost statues found in China due to the low levels of water in the Yangtze River, and the Roman Ruins that were also discovered from over 2000 years ago due to the European drought this summer.  From the Miami Herald:  Viking weapons discovered from melting glacier in Norway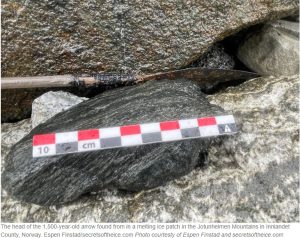 Sinking laundromat/water treatment facility in Nanapitchuk happening due to melting permafrost
Attending "Back to School Night" yesterday had one big upside; my son's high school science teacher was telling us how Alaska is the ground floor for witnessing climate change. He was was explaining how the melting permafrost was leaking carbon monoxide into the air, warming the earth, causing the rain, increasing the flooding and leading to some of climate catastrophes we were seeing worldwide. He mentioned the sinking laundromat in Nanapitchuk, a small village near Bethel, as evidence of this occurring over the past few months-so I looked into it, and thought it would be of interest to you too. Nunapitchuk's laundromat and water treatment building is tilting precariously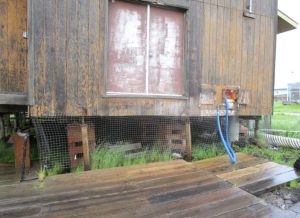 New Weather Definition: Weather Whiplash
Weather Whiplash:  Defined by the American Geophysical Union in the Fall Meeting of 2018: Extreme weather events are receiving increased attention in scientific, policy, and risk management circles due to their outsized impacts on natural systems and human communities. "Weather whiplash" is a more colloquial phrase for describing a type of extreme weather event that includes rapid shifts between two conditions, for example from drought to deluge or wildfire to downpour.
This term has been used more and more frequently in the past 4 years as it has become increasingly more obvious that weather is having a greater impact on both human and ecological environments. It's also becoming an issue for insurers who are trying to mitigate risk and plan for weather events, and to make sure there is enough money to cover costs for these types of disasters. As just experienced in Dallas, TX this past week, months of drought lead to a hardening of the ground, followed by intense and massive rain and then flooding, as the hardened ground was unable to absorb the massive amount of rain. And it's not just in America; Pakistan is also literally drowning from monsoon rains currently and seeking world aid, as well as Europe having it's hottest summer on record. From Scientific American, Weather whiplash withers than drowns areas worldwide
Reading Rewards are either a $10 Starbucks card or a $10 donation to the charity of your choice!
Melissa and Jason recognized their risk! If you see your risk below, you can choose to send a $10 to the donation of your choice or receive a gift card to Starbucks. To claim your Reading Reward, email: akorver@ticak.com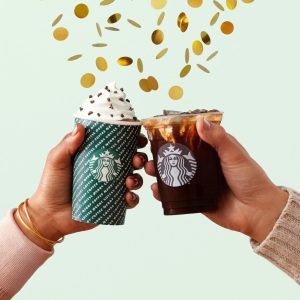 TIC will be closed tomorrow at noon and all day on Monday…because knowing summer is ending is hard.
Happy Labor Day Weekend Everyone! 
In memory of Philip Mink: April 24, 1950-August 25, 2022
We just wanted to take a moment to thank everyone for their lovely messages, emails, texts, flowers and cards that have come to the office and to our homes. They are greatly appreciated. A Celebration of Life will take place next summer on Saturday June 17, 2023 at the Land's End Resort in Homer, Alaska at the Quarter Deck, with a bonfire and fun to follow.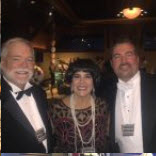 New Gold Dad Puns
I highly discourage you from ever dating a prospector. They're really all just gold diggers.
A man was on trial for trying to sell fake bars of gold. The jury found him gilt-y.
The miners got together and talked for gold times' sake.
One day gold got kicked out of the periodic table of elements. When he said goodbye the other elements said, "Au revoir"
When I was digging for gold I banged my knee on a rock. Fortunately, it was only a miner injury.
Have you ever tasted pure gold? I have, and it's actually rather crunchy. Probably because it's made of 24 carrots.
Oh trust me, my puns are Ausome. Pure gold!