30 Dec

Last Thinking Thursday Of 2021

In this week's edition:
TIC is open until 4:30 pm today, and we are closed all day tomorrow for the holidays. We will be back on Monday 1/3/2022 for normal business hours.
Cyber tech classes for High Schoolers
Business2Consumer Marketing Trends for 2022
Insurance will be bullish in 2022
12 Happy Stories from 2021

DECEMBER OUT OF OFFICE
We are closed Friday
December 31 for New Year's Eve Day
Angela: Limited access these next few weeks

For faster service, please use our intake emails. Simply send any and all information directly to:

info@ticak.com
(Supporting docs both pre and post-binding)
renewals@ticak.com
(Renewal quotes)
quotes@ticak.com
(New Business quotes)
endorsements@ticak.com
certificates@ticak.com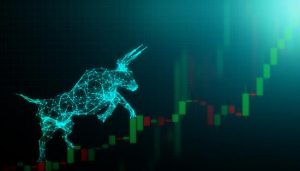 Bullish Growth Expected in 2022
Many of those in the insurance industry are looking forward to next year, and not just because that means 2020-2021 are behind us. Due to COVID concerns, supply chain issues and climate change, it was another topsy-turvy year for claims and growth, yet the insurance industry continues to flourish, mostly because the need for insurance has never been greater.
In this article from PropertyCasualty360, there are predictions being made for the industry for 2022. An ability to be flexible, to adapt and to keep servicing customers will be the hallmark of those that continue to lead from out front and provide essential insurance for customers.
Insurers generally bullish on 2022
Marketing to your customers in the new year
As we look forward to 2022, it's time to think about your yearly marketing strategy as you seek new ways to reach your customers. Here are a list of the top five B2C marketing trends that will be taking place-which one(s) will you be using?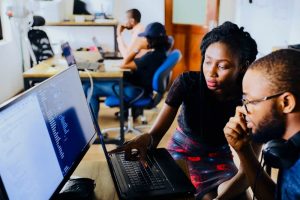 Teach them while they are young
As we enter the age of the silver-tsunami, we need to be reaching out to Gen Z and giving them skills in both insurance and cyber tech. One such community college in Virginia is doing just that-they are training high school students in exchange for college credits on how to become cyber techs. For more on this story from the Insurance Journal, High Schoolers being trained to be cyber techs

Reading Rewards are either a $10 Starbucks card or a $10 donation to the charity of your choice!
If you see your risk below, you can choose to send a $10 to the donation of your choice or receive a gift card to Starbucks. To claim your Reading Reward, email: akorver@ticak.com
Already looking forward to 2022? So are we. The following is a list of Holidays that The Insurance Center will observe for the calendar year 2022. The days we observe generally follow the Federal days off.
Monday May 30: Memorial Day
Monday/Tuesday July 4-5: 4th of July
Monday September 5: Labor Day
Thursday/Friday November 24-25: Thanksgiving
Monday December 26: Day after Christmas holiday
Friday December 30: Day before New Year's Eve
12 Happy Stories of 2021
I don't think any of us can deny that 2021 was a lot rougher than we anticipated after an exhausting and confusing 2020. But was it all bad? According to USA Today, there were at least 12 great stories and accomplishments that came out of 2021 and they deserve to be featured and celebrated. From medical breakthroughs to general feel-good human moments, here are 12 stories that should put a smile on your face.
All of us at TIC would like to thank you for your continued friendship and business over this past year. As we close out 2021, we are thankful to go into this next year with a lot of energy and excitement as we introduce new products and other technology improvements for you. Stay tuned-and happy 2022!
Wishing you all a wonderful and happy holiday weekend. See you on Monday!