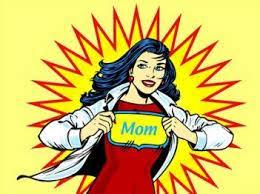 10 May

Mother's Day this weekend
Happy Mother's Day!
Wishing all of the hard-working moms, grandmas, step-mothers, foster moms, and pet-moms a wonderful and happy Mother's Day on Sunday.
YOU HAVE A READING REWARDS CHOICE!
Ross, Brittany and Hallie all recognized their risks last week, so I sent out some Starbucks cards and donated to favorite charities. Right on!
Take a look at the risks below and send me an email so we can either donate to your favorite local charity or send you a Starbucks $10 gift card.
One email connects you!
**Please remember to put the policy number in the "subject" line except for new business. Thanks!**
Upcoming Insurance Events:
Insurance Professionals of Anchorage (IPA) Voting and Induction of Officers June 12, 2019 at the BP Energy Center 11:30 am-1:00 pm
RSVP to: joyce.kubitz@hubinternational.com
AIIAB Golf Tournament
Friday Evening 4:30 pm-11 pm
6/28/19
REGISTRATION OPEN!
Open to the public! This is a great opportunity for you to invite your best clients to join you for an evening of fun in the Midnight Sun!
 CLICK HERE TO REGISTER
AIIAB Annual Convention
Theme: SPORTS
Fairbanks, AK
Westmark Hotel
Tuesday-Thursday
10/15-17/2019