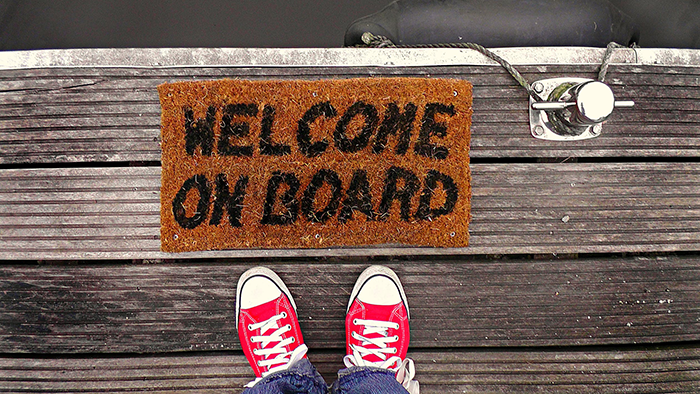 24 Jan

New TIC Teammates
Introducing new TIC Teammates!
We are excited to announce our new teammates, David and Linda!
David Capossela is our new dedicated Renewal Underwriter! He started with us last week. David is bringing his many years of commercial underwriting expertise from the company-side, as well as his retail/agency experience he's accumulated over the past few years. He is learning rapidly, and embracing his new MGA life here at TIC. Picture at the bottom.
David has a love for all things baseball, hockey, and music. Outside of work, he likes to experience the best parts of Alaska such as hiking, camping and fishing. He can be reached at dcapossela@ticak.com. Welcome to our team, David!
Linda Greenwood is our new Data Entry Specialist. A homegrown Alaskan, she graduated a few years ago from East High School in Anchorage with honors. She is new to insurance, but coming to us with experience in retail and banking.
She is a dog-mom who has three lovely fur-babies! (She says you can wish her Happy Mother's Day, too!) When not at work, you can find her at the local dog park, chasing her pups around and having fun with them. She can be reached at lgreenwood@ticak.com. Welcome to the TIC team, Linda!
New intake emails available immediately for use!
for all trailing documents
&
for all renewal requests and all items renewal related
We will add one more new email address for "cancellations" in the near future, but in the meantime, feel free to email Kerry at kalridge@ticak.comfor all cancellation questions/concerns/issues.
Please continue to use the following:
YOU HAVE A READING REWARDS CHOICE!
Lisa and Vicky recognized their risks last week, and collected their reading rewards!
Take a look at the risks below and email me to let me know if we can donate to your local charity or to receive a Starbucks $10 gift card.akorver@ticak.com