09 Dec

Thinking Thursday – 2021 Hall of Shame Insurance Fraudsters

In this week's edition:

Sourdough Sam and Sweater Steve had fun this past week
Ugly Sweater Contest-more details!
Northfield Incentive Flyer-just a few weeks left
Vote for TIC as one of the best MGA's in the country
2021 Hall of Shame Insurance Fraudsters
TIC Closed next Friday afternoon for holiday luncheon
More Holiday Dad Jokes

DECEMBER OUT OF OFFICE

Our office will be closed next Friday 12/17 at noon so our team can enjoy an IN-PERSON holiday luncheon and celebrate the holidays together.

We will also be closed Friday
December 24th-Christmas Eve Day
We will resume normal office hours
Monday December 26th
We will also be closed Friday
December 31 for New Year's Eve Day
Kelly out: 12/15-16
Leah out: 12/16
Johnny out: 12/27
Angela: Limited access these next few weeks

For faster service, please use our intake emails. Simply send any and all information directly to:
info@ticak.com
(Supporting docs both pre and post-binding)
renewals@ticak.com
(Renewal quotes)
quotes@ticak.com
(New Business quotes)
endorsements@ticak.com
certificates@ticak.com

Reading Rewards are either a $10 Starbucks card or a $10 donation to the charity of your choice!
If you see your risk below, you can choose to send a $10 to the donation of your choice or receive a gift card to Starbucks. To claim your Reading Reward, email: akorver@ticak.com
We want to be the best-so please vote for us today!
We want to be considered as one of the best MGA's in the country. Please take a moment and fill out the Insurance Business Survey: click on this link to vote for The Insurance Center, An AK Corp.
Sourdough Sam and Sweater Steve have been having a lot of fun back in the office. Make sure to follow them on either Facebook or LinkedIn daily. We hope next week they will be able to share pix w/ our different teammates to ring in the holidays.
2021 Hall of Shame Insurance Awards
This year's award winners of the worst fraudsters covers everything from scams to death. Always an interesting take on the dark side of claims. From PropertyCasualty360: 2021 Hall of Shame knows no bounds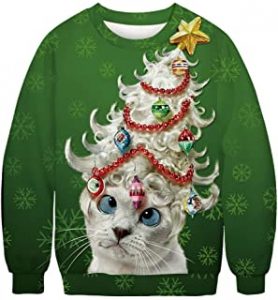 TIC's Ugly Sweater Contest is back! Entries due 12/24 by noon for judging
Ugly holiday sweaters are our JAM! We love a good horrible holiday outfit. Bring your worst and win! Get started on yours today-the winner will receive a $50 Amazon card. Please send entries to akorver@ticak.com. Thanks!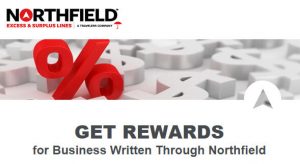 Northfield Incentive Flyer-last weeks to get extra benefits!
Are you currently a Traveler's Retailer? We are a Northfield General Agent! Which means you could be earning credit for the Travelers Commercial Lines Performance Plus or FVB calculation. For all the details, visit Northfield Rewards link.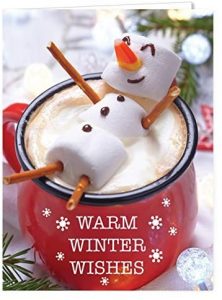 Already looking forward to 2022? So are we. The following is a list of Holidays that The Insurance Center will observe for the calendar year 2022. The days we observe generally follow the Federal days off.
Monday May 30: Memorial Day
Monday/Tuesday July 4-5: 4th of July
Monday September 5: Labor Day
Thursday/Friday November 24-25: Thanksgiving
Monday December 26: Day after Christmas holiday
Friday December 30: Day before New Year's Eve
Dad Holiday Jokes
This time of year, everyone needs a good joke to keep the holidays merry. There is nothing better than a good, wholesome Dad joke to keep the fa-la-ha-ha-ha going! Here are this week's ten jokes:
How did Scrooge win the football game? The ghost of Christmas passed!
What do you call an elf that can sing and dance? Elfis.
What do angry mice send to each other at Christmas? Cross-mouse cards!
Where does Santa keep all his money? At the local snow bank.
What do you call a broke Santa? Saint Nickel-less
What do you call a bunch of chess players bragging about their games in a hotel lobby? Chess nuts boasting in an open foyer!
What did the beaver say to the Christmas Tree? Nice gnawing you!
Why don't crabs celebrate Christmas? Because they're shell-fish.
What's every parent's favorite Christmas Carol? Silent Night.
What does Santa do with out of shape elves? Sends them to an elf Farm.