15 Dec

Thinking Thursday – 2022 Fraudster Hall of Shame-Part II

In this edition:

*2022 Fraudster Hall of Shame-Part II

*TIC Ugly Holiday Sweater Competition NEXT FRIDAY!

*Sourdough Sam and Sweater Steve hijinks this week

*Covenant House is our 2022 Holiday Charity

*AEGIS New Business Launch Delay

*Team TIC Holiday Party 2022 Pix and Notes

*TikTok soon to be banned from States, across the U.S.

December Out of Office 

Josh and Angela: 12/16-20

Kelly out: 12/23-12/27

Kerry out: 12/27-12/30

TIC Closed Monday December 26th

TIC Open Friday December 30th

TIC Closed Monday Jan 2nd

TikTok being shut down in some states because of cyber espionage concerns/influencing

More states are banning TikTok from their websites and their state-issued wireless phones due to concerns over Chinese influence and corruption this week. And it's such a concern, that this might be one of the only things the U.S. Government can agree on right now, which is creating a bipartisan bill to ban TikTok from the U.S. all together. For more on this story, from two different sources:

LinkedIn: Two more states restrict TikTok

From CNBC: Lawmakers unveil bipartisan bill that will outlaw TikTok in the U.S.
Reading Rewards are either a $10 Starbucks card or a $10 donation to the charity of your choice!
If you see your risk below, you can choose to send a $10 to the donation of your choice or receive a gift card to Starbucks. To claim your Reading Reward, email: akorver@ticak.com
TIC's Ugly Holiday Sweater Contest is back! Email your photo by NEXT FRIDAY 12/23 by noon for judging
We know our agents LOVE to have fun with their costumes-and why should the holidays be any different?! And our team loves judging a good horrible holiday outfit. Bring your worst and win! Get started on yours today-the winner will receive a $50 Amazon card. Please send entries to akorver@ticak.com. Thanks!
STILL delayed-we are working on it! Thanks for your continued patience. We are still able to take submissions through Gold Star Rater through our Stargate portal, so please feel free to use that system until we are able to turn on AEGIS. We will have an update when you have direct access to it.Please feel free to reach out to Sara or Johnny with any questions or concerns.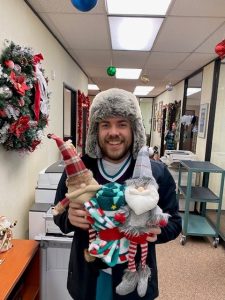 Sourdough Sam and Sweater Steve were busy this week!
These guys were busy this week, working through another few snow days and handing out gifts at our holiday party! They have more gifts to hand out over the next few days. They are also wondering if getting out of shoveling is an option…
In the picture above, Johnny our Claims Manager and Personal Lines Underwriter embraced our holiday-look with his authentic beaver hat and hockey jersey from the 1990's. He got to take home a warm blanket and some chocolates to get him through this next stretch of winter.
2022 Fraudster Hall of Fame-Part II
We all know that there are always bad players in insurance…someone who wants to try and beat the system. Someone who thinks a match and a gallon of gasoline will make them rich and then their problems will go away. But some take it to new heights, and those folks make it into the Fraudster Hall of Fame. This is the second part of a two-part series from PropertyCasulty360,and these losers take cheating to new levels. For the second part segment I bring you: 10 Fraudsters Enter the 2022 Hall of Shame, Part 2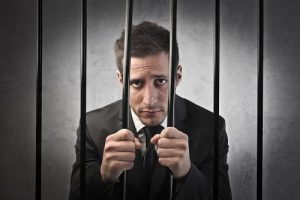 We're Here For You-Even During Snow Days!
Today will be the first time in TIC history that we've ever shut our front doors during the week-and that's even during COVID! We are here for you today because our team is still working remotely except for Sara and Shannon: we don't mind giving them a break from trekking through the snow. We will be back in business tomorrow, with phones and doors open for you.
New business quotes: quotes@ticak.com
Renewal business quotes: renewals@ticak.com
Follow up information on either new or renewal business: info@ticak.com
Endorsements on any business: endorsements@ticak.com
Certificates on any business: certificates@ticak.com
Holiday Dad Jokes-And Awkward Dad Holiday Photos 🙂
Why are elves such great motivational speakers? They have plenty of elf-confidence.
Why do reindeer like Beyoncé so much? She sleighs.
What reindeer game do reindeer play at sleepovers? Truth or deer.
What did Santa say when he stepped into a big puddle? It must have reindeer.
What does Rudolph want for Christmas? A Pony sleigh station.
What is Santa's dog's name? Santa Paws!
Where do Santa's reindeer stop for coffee? Star-bucks!
What's every elf's favorite type of music? Wrap!
What's the absolute best Christmas present? A broken drum — you can't beat it!
What happens if you eat Christmas decorations? You get tinsel-it is.
What do Santa's elves learn in school? The elf-abet.
TIC HOLIDAY PARTY WAS LIT!
We tried something totally new this year and we did a White Elephant Present Exchange. There was some alcohol-inspired gifts, some lovely handmade presents, some cool new tech gadgets and lots of stealing involved! We had a lot of fun with our new tradition. Afterwards we celebrated at 907 Alehouse who hooked us up with lots of amazing food and beverages. We even ran into the crew from Hagen and Dewar Insurance which was great as we hadn't seen them in person in quite a while. All in all, lots of beverages were had, lots of smiles and laughs were shared, and Tim even graced us with a delightful toast and an inspired holiday song. It was a great way to celebrate our holiday season!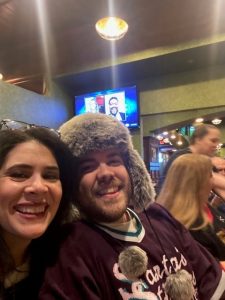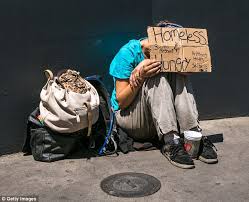 TIC's Holiday Charity of the Year is Covenant House of Alaska
THANK YOU FOR YOUR DONATIONS! There is still time to donate. Often times, teens are the most unseen people in our community, as they are often couch-surfing, looking for a meal as they go unnoticed, not old enough to qualify for full-time jobs but not young enough to be in full foster care situations any longer. With your help, we can make this holiday a bit better for them. You can always donate to them directly, or you can bring items to our office and I will drop them off a week before Christmas. You can donate to them directly through this link: COVENANT HOUSE DONATIONS AND HOLIDAY GIVING
If you send me proof of donation to akorver@ticak.com or if you come by the office to drop off donated items, you will be entered into a raffle here at TIC for a $100 Amazon Gift Card. Thanks for giving to our less fortunate teens!