30 Sep

Thinking Thursday

In this week's edition:

Expect an even harder market for end of 2021-2022
Party is just 19 days away! Register for AIIAB convention
Fat Bear Week is here!
Moment of ocean management: sea otters are the ocean's super-farmers

It's Bracket Time-but not for March Madness, but for the BEARS!

There is no doubt we Alaskans love and celebrate our bears more than in other states. But now, Explore.org has taken it to another level by allowing people to vote and choose brackets on their favorite fat bear! Last year 650,000 people voted, and this year predicts to be bigger. USA Today and Forbes also got into the action if you want to read their articles about this great event and why it's so great to be a big fat bear this time of year. USA Today Article-Fat Bear Week

Forbes: Fat Bear Bracket to begin this week

FUTURE INSURANCE EVENTS
AIIAB 2021 Annual Convention
Anchorage, AK @ the Captain Cook Hotel
Tuesday-Thursday 10/19-10/21, 2021
Theme: Classic 1940's Hollywood, "You Had Me at Insurance"

The Insurance Center's 40th Anniversary Party at the Willawaw -AIIIAB 2021 Convention Opening Cocktail Party
Tuesday Night, October 19, 2021
6-9pm
Theme: A Night of Stars
Dress Code: Glamour 1940's Hollywood-style or come dressed as a 1940's movie star
Be our VIPS-Our Official Party Invite is below:
The Insurance Center's 40th Anniversary Invite
Need to register for the convention? Reach out to Kristin: akiiab@gci.net
For faster service, please use our intake emails.
Simply send any and all information directly to:
info@ticak.com
(Supporting docs both pre and post-binding)
renewals@ticak.com
(Renewal quotes)
quotes@ticak.com
(New Business quotes)
endorsements@ticak.com
certificates@ticak.com
But someone is always available!
If you get an "Out of Office" response from one of our team members, simply forward your message to info@ticak.com, as that email is always monitored and handed off to the right person. Thank you!
October Out of Office:
Josh and Ang out: 10/1-10/12
Johnny out: 10/4
Kerry out: 10/13-10/15
Stacy and Johnny: Wednesday 10/20 they will be at the Vendor Trade Show at the AIIAB
Convention from 3-7 pm at the Captain Cook.
Thursday night 10/21 Chris, Kerry and Sara will be at the AIIAB Final Banquet
**Please note our office will close at noon Tuesday 10/19 to get ready for our 40th Anniversary party.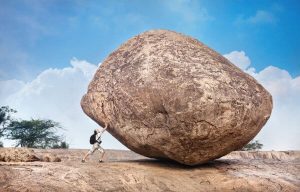 Hard Market =Increased pricing to close out 2021, continuing into 2022
2021 continues to bring new challenges. For many of us in the insurance business, this is the first time that we are facing a truly hard market in all areas. This article by PropertyCasaulty 360 explains Key Trends Affecting the Hard Market in 2021
What can you do in a hard market when you are seeing rates increase?
While you will most likely need to be prepared for some rate increases due to the insurance industry's hard market, there are several things you can do to help minimize the impact of the more stringent underwriting criteria your customers will face:
· Because the market and underwriters are becoming more restrictive, it is vital that a customer's management is involved with and committed to its safety programs.
· Your customers will need to take a more active and strategic approach to managing their risks and insurance claims.
· Start your insurance renewal process earlier, both on a commercial and personal level.
I also found these two articles: the first one is from Lewis & Ellis Actuaries and Consultants that explain why rates are increasing in the P&C industry, which may be helpful when having these discussions with your customers: Property insurance costs could surge by 10%+ in 2021
The second article is from PropertCasualty360 published 9/29/2021, based on a live panel this week for the WSIA Under 40 Webinar: Hard market trends: What D&O insurance brokers should know
How can we help?
Renewals:
We will be increasing our effort to get your renewals out to you well in advance, especially on Surplus Lines. If you want to be proactive on any renewals you are concerned about, you can send us completed renewal applications and ACORD forms to renewals@ticak.com. By starting sooner we can give you additional time to present options to your customers.
New Business:
Please let your customers know that all areas of insurance are entering a hard market and that the coverage and options that they have grown accustomed to are probably no longer available. However, the cost of being unprotected could be severe without insurance. It would put them at greater risk and potentially be more costly due to the out-of-pocket legal fees and medical costs that could cripple or permanently close their business.
To help your customers protect themselves and their business, they should consider expanding their insurance budget to make sure they are covered and protected. With your help and assistance, they can understand the importance of continuing this coverage even during these hard times. If there is anything else we can do to assist or explain to your customers, please let us know.
Reading Rewards are either a $10 Starbucks card or a $10 donation to the charity of your choice!
Shelby and Sherry noticed their risks and claimed their Reading Rewards! If you see your risk below, you can choose to send $10 to the donation of your choice or receive a gift card to Starbucks. akorver@ticak.com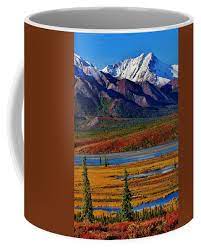 Moment of Sea Otters
Who knew these cute little sea creatures could be doing their part to save the planet? Scientists are studying how these marine cuties may also be climate superheroes. Sea otters help ecosystems capture carbon from the atmosphere and store it as biomass and deep-sea detritus, preventing it from being converted back to carbon dioxide and contributing to climate change. Luckily for us in Alaska, we have a lot of them. From the BBC: How Sea Otters help fight climate change