02 Sep

Thinking Thursday

In this week's edition:

Official Invite for our 40th Anniversary Party/
2021 AIIAB's Annual Convention Opening Cocktail Reception
Chris Celebrates 33 Years with us!
Labor Day cyber theft predicted, ransomware a game changer this year
Moment of Intrigue: Recycling at its finest

Be our VIPS-Our Official Party Invite is HERE!

40 years is a lot of history. We've survived a lot of life in those years: three different sets of "mom and pop" owners, moving from paper to electronic files, typewriters to computers, trading in fax machines for emails, and being able to survive all of Alaska's crazy earthquakes, fires, storms, snow-loads and now, surviving a pandemic. We take our ability to face adversity and adapt as the cornerstones of our business, and we think it deserves a celebration with our favorite VIPS and insurance super-stars. Please join us on Tuesday night 10/19/2021 from 6-9 pm at the Williwaw Social to celebrate this milestone. Dressing up is always encouraged because there will be prizes for the best individual and best office costumes. We can't wait to see you! Click on the large blue link below for the invite:

The Insurance Center's 40th Anniversary Invite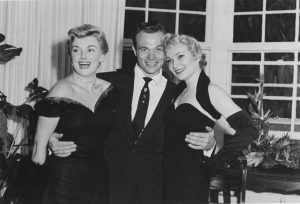 FUTURE INSURANCE EVENTS
AIIAB 2021 Annual Convention
Anchorage, AK @ the Captain Cook Hotel
Tuesday-Thursday 10/19-10/21, 2021
Theme: Classic 1940's Hollywood, "You Had Me at Insurance"
The Insurance Center's 40th Anniversary Party at the Willawaw -AIIIAB 2021 Convention Opening Cocktail Party
Tuesday Night, October 19, 2021
6-9pm
Theme: A Night of Stars
Dress Code: Glamour 1940's Hollywood-style or come dressed as your 1940's movie star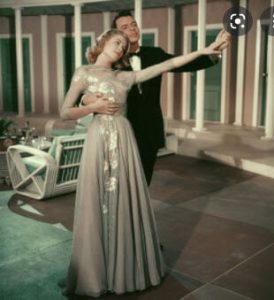 Reading Rewards are either a $10 Starbucks card or a $10 donation to the charity of your choice!
Rich collected his reading reward last week. If you see your risk below, you can choose to send $10 to the donation of your choice or receive a gift card to Starbucks. akorver@ticak.com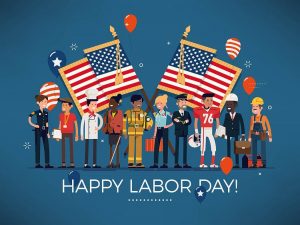 TIC Will Be Closed This Monday, September 6, 2021 to celebrate Labor Day.
We think we have the hardest-working team in Alaska! We are so proud and honored to work alongside these amazing individuals.
We also want to throw out some love to Chris, who celebrated her 33rd Anniversary with us yesterday! Thanks Chris for all of your loyalty, dedication and incredible work-ethic. We appreciate you so much! Show her some love on Facebook: Chris's Picture/Post on Facebook
Speaking of hard-working people, over the next few weeks we will be introducing you to some of the new names and faces at our office. Get ready to meet Pam, Leah and Kelly. We are sure excited to have them with us. Welcome to Team TIC!
Cyber crimes predicted for this holiday weekend, and ransomware has been a 'Game Changer' for Cyber Insurance
These two articles this week highlight the dangers of Cyber crimes that are on the horizon. We learned after the 4th of July that Cyber thieves use the holidays when people's defenses are down due to diminished holiday staffing to attack IT systems. Another threat is looming for this Labor Day weekend. From the website ThreatPost, Feds warn of Labor Day cyber attacks
In other cyber news, "ransomware" has been the biggest game changer these past few years in cyber. The reason is because it keeps paying out, and it continues to be an ongoing trend because it's extremely profitable. From Insurance Journal magazine, Ransomware has been a "game changer" for cyber insurance
If your customers would like to know what cyber coverage could do for them, simply ask your favorite underwriter for a link to our Cyber Quoting system!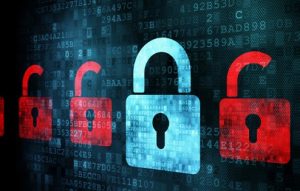 For faster service, please use our intake emails.
Simply send any and all information directly to:
info@ticak.com
(Supporting docs both pre and post-binding)
renewals@ticak.com
(Renewal quotes)
quotes@ticak.com
(New Business quotes)
endorsements@ticak.com
certificates@ticak.com
Our behind-the-scenes team will make sure your info gets to the right underwriter, which makes it faster for them and better for you.
But someone is always available!
If you get an "Out of Office" response from one of our team members, simply forward your message to info@ticak.com, as that email is always monitored and handed off to the right person. Thank you!
September Out of Office:
Johnny out: 9/22, 9/27
Kerry out: 9/24,9/27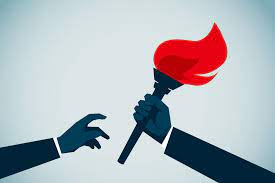 Moment of Recycling: See a need, fill a need
What to do with tons of food waste? One company is putting fruit flies to work. From The Hustle:
Insectta is a Singapore-based startup using fly larvae to fight food waste. The company set out to solve a local problem. In 2020, Singapore had 665k metric tons of food waste, and only recycled 19% of it.
So how do the flies help? Insectta feeds its flies ~8 tons of food waste per month, creating 2 byproducts:
1. Flash-drying the bugs creates animal feed
2. The insects' waste can be converted into fertilizer
The firm isn't alone: Goterra, Better Origin, and AgriProtein also utilize insects to convert food waste into agricultural products. Insectta is looking beyond fertilizer and feed
The company developed technology to remove biomaterials from the insects, like chitosan, which can be used in moisturizers and other cosmetic products. It's all part of the company's mission of leaving nothing to waste, which seems like a mantra that could grow far beyond Singapore in coming years.