09 Sep

Thinking Thursday

In this week's edition:

20% Cyber Commission Ends 9/30/2021
AK Airlines Club 49 Shipping Deal
Time to party! Official Invite for our 40th Anniversary Party
Freak US Winters Linked to Arctic Warming
Smokey the Bear is ready to eat: Bears drawn to firefighting activities
Moment of Scare: Alaskan grizzly bear attacks Fish and Game fish-counter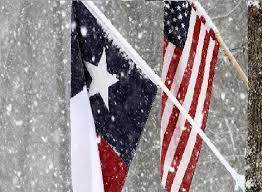 Artic Warming may be linked to Freak US Winters
After last year's winter storms that devastated Texas and the Midwest, many researchers went to seek answers and to predict how these storms came about, and the answer was a bit surprising. Artic warming is causing increased cold air to be created and pushed down south. From Nature website, Freak US winters linked to Arctic Warming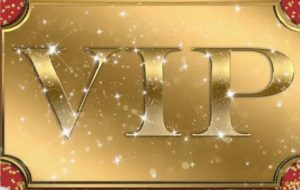 Be our VIPS-Our Official Party Invite is HERE! *We are reposting this feature as many of you were out of office last week and we wanted to make sure you knew you were invited.*
40 years is a lot of history. We've survived a lot of life in those years: three different sets of "mom and pop" owners, moving from paper to electronic files, typewriters to computers, trading in fax machines for emails, and being able to survive all of Alaska's crazy earthquakes, fires, storms, snow-loads and now, surviving a pandemic. We take our ability to face adversity and adapt as the cornerstones of our business, and we think it deserves a celebration with our favorite VIPS and insurance super-stars. Please join us on Tuesday night 10/19/2021 from 6-9 pm at the Williwaw Social to celebrate this milestone. Dressing up is always encouraged because there will be prizes for the best individual and best office costumes. We can't wait to see you! Click on the large blue link below for the invite:
The Insurance Center's 40th Anniversary Invite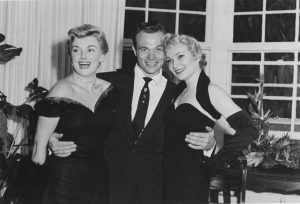 FUTURE INSURANCE EVENTS
AIIAB 2021 Annual Convention
Anchorage, AK @ the Captain Cook Hotel
Tuesday-Thursday 10/19-10/21, 2021
Theme: Classic 1940's Hollywood, "You Had Me at Insurance"
Registration for this event opened this week-don't delay and book your hotel as soon as you can!
The Insurance Center's 40th Anniversary Party at the Willawaw -AIIIAB 2021 Convention Opening Cocktail Party
Tuesday Night, October 19, 2021
6-9pm
Theme: A Night of Stars
Dress Code: Glamour 1940's Hollywood-style or come dressed as your 1940's movie star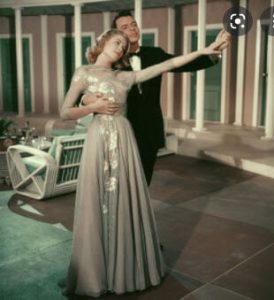 Sharing: Alaska Airlines Club 49 Freight for Less Program Re-Launched for Alaskans
Shipping and paying for extra luggage can be a hefty cost when you are travelling around Alaska and want to haul your goods back home. This is a great way to send stuff home economically for any of our friends who are coming to Anchorage in the next few months. Alaska Airlines Club 49 has a program that will allow you to ship up to 100 lbs. of freight through Alaska Air Cargo to communities across Alaska. To learn more, click AK Airlines Club 49 Shipping Deal
Weird but true story-bears encroach on the human's food during wildfire fighting efforts
Bears acting strangely makes us humans want to know more about their shenanigans. This was the problem last week in Minnesota: too much food was sent to the firefighters battling the wildfires and it created a weird and unintended problem because it attracted black bears to the area. For the full story from the Insurance Journal, Bears become threat in MN wildfire fight
Picture credit to: Alex Kormann, Star Tribune
For faster service, please use our intake emails.
Simply send any and all information directly to:
info@ticak.com
(Supporting docs both pre and post-binding)
renewals@ticak.com
(Renewal quotes)
quotes@ticak.com
(New Business quotes)
endorsements@ticak.com
certificates@ticak.com
Our behind-the-scenes team will make sure your info gets to the right underwriter, which makes it faster for them and better for you.
But someone is always available!
If you get an "Out of Office" response from one of our team members, simply forward your message to info@ticak.com, as that email is always monitored and handed off to the right person. Thank you!
September Out of Office:
Johnny out: 9/22, 9/27
Kerry out: 9/24, 9/27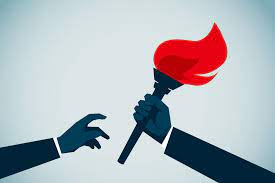 Reading Rewards are either a $10 Starbucks card or a $10 donation to the charity of your choice!
If you see your risk below, you can choose to send $10 to the donation of your choice or receive a gift card to Starbucks. akorver@ticak.com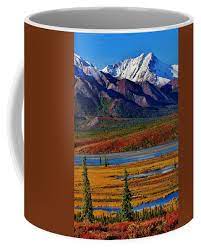 Moment of Scare: Boat captain in charge of fish-counting for the state got attacked by a bear and lived to tell the tale
Out of Sitka comes this week's crazy bear story about a boat captain who counts fish for the state who was attacked by a grizzly bear. The moral of this story? Make sure that when you are tromping around in the woods counting fish, your buddy is a crack-shot. From Alaska's News Source:
Bear-mauling survivor saved by sharp-shooting deckhand
Fake funny picture below- no humans were harmed in the making of this photo 🙂