28 Jul

Thinking Thursday –

In this edition:
Haines still recovering from landslides 2 years later
Lots of end-of-summer events are back: Salmonfest, Alyeska Blueberry Festival, and the Alaska State Fair are around the corner
Fall Risks are just around the corner-submit today!
2 seats available for the AEDC 3 -Year Anchorage Outlook Luncheon next week!
Dad Jokes are back!
August Out of Office
Stacy out 8/4-8
Tim out 8/15-19
Ang/Josh 8/22-23
Simply send all information directly to:
info@ticak.com
(For Stargate issues, general questions, and for sending supporting docs both pre and post-binding)
renewals@ticak.com
(Renewal quotes)
quotes@ticak.com
(New Business quotes)
endorsements@ticak.com
certificates@ticak.com
AIIAB Annual Insurance Convention
September 27-29, 2022
Sitka, Alaska
Convention Theme: Gold Rush
Time to Register!
Convention link HERE
The Opening Cocktail Reception, sponsored by The Insurance Center, will be held on Tuesday evening 9/27/22 at
The Bayview Restaurant and Pub
407 Lincoln Street (upstairs)
Downtown Sitka, AK 99835
The theme for our party is..
SOLID GOLD
Come join us in beautiful Sitka!
We will also have Cyber CE Class at the convention, as well as some other great educational opportunities!
Golden cupcakes anyone?
Fall and the beginning of school are just around the corner!
It's never too early to start submitting your fall carnivals, spook houses and carving pumpkin risks. The faster you submit completed applications, our team can begin working on them for you. quotes@ticak.com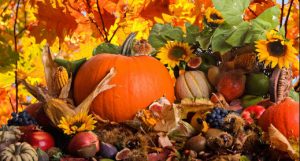 Enter to win! Want to see what the next 3-Years for Anchorage might look like?? The AEDC 3-Year Anchorage Outlook Luncheon will be held at the Dena'ina Center Wednesday August 3 from 11:30-1:00 p.m., and we will take two lucky customers from the Anch/Mat-Su area to go with us. Just send me an email with the subject "Take Me to AEDC!" to akorver@ticak.com for a chance to win. Two random winners will be selected to join us at the AEDC luncheon next week. I will notify the winners tomorrow. Enter today!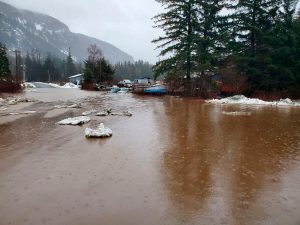 2 years post-landslides and Haines is still not fully whole again
One of the main challenges that Haines has had to endure after devastating landslides affected their community in December of 2020 is that fact that they are small town of 2500 residents living in rural Alaska who suffered a major infrastructure problem. Broken homes, driveways and thousands of pounds of damaged drywall and debris that needed repair and removal was overwhelming for a small town with limited people and funds. This is a terrific article about where they are at now on their road to recovery and what still needs to be accomplished by the Insurance Journal this week: Alaska City Haines Continues Long Recovery from Late 2020 Landslides
August Events and Festivals that will get your feet tapping and have your heart feeling that end-of-summer fun!
As we race towards the end of our midnight sun season, there are a LOT of events that are back on the schedule to help you squeeze the most out of the end of summer. Just in the next few weeks. some new and old favorites are back:
Arctic Thunder Air Show -Returns Saturday and Sunday
Beyond Van Gogh at the Anchorage Museum August 10-September 22
Salmonfest Ninilchik August 5,6,7 Friday-Sunday
Alyeska Resort Blueberry Festival August 13-14 Saturday and Sunday
Alaska Greek Festival August 19, 20, 21 Friday-Sunday
Alaska State Fair August 19-September 4
Reading Rewards are either a $10 Starbucks card or a $10 donation to the charity of your choice!
If you see your risk below, you can choose to send a $10 to the donation of your choice or receive a gift card to Starbucks. To claim your Reading Reward, email: akorver@ticak.com
New Dad Jokes!
What do you call two monkeys who share an Amazon account?
Prime mates.
What's blue and not very heavy?
Light blue.
I told my wife she needs to start embracing her mistakes.
So she hugged me.
What's a demon's favorite handwriting style?
Cursive.
Where do bad rainbows go?
Prism. It is just a light sentence.
Why did Novak Djokovic pay for his flight to Australia with a Mastercard?
Because his Visa didn't work.
Who is the most lonely billionaire?
Alone musk.
What is the scariest tree?
BamBOO!
What's an arsonist favorite holiday?
The 4th of July. Because fire works.
My wife and I let astrology get between us.
It Taurus apart.
What do you call a coupon-using vampire?
Suckers for deals!
Why can't you send a duck to space?
Because the bill would be astronomical.
I once got fired from a canned juice factory.
Apparently I couldn't concentrate.
Where do you find a cow with no legs?
Wherever you left it.
Thinking of having my ashes stored in a glass urn.
Remains to be seen.
What do you call Bill Gates when he's flying?
A Bill-in-air.
Why did Karen press Ctrl+Shift+Delete?
Because she wanted to see the task manager.
Why are bakers so rich?
They make so much dough.
I can't find my 'Gone in 60 seconds' DVD.
It was here a minute ago.
What do call a criminal landing an airplane?
ConDescending.
Why does Waldo wear a striped shirt?
Because he doesn't want to be spotted.
How was Rome split in two?
With a pair of Ceasars.
What kind of doctor is Dr. Pepper?
A fizzician.
Why didn't the melons get married?
Because they cantaloupe.