29 Jul

Thinking Thursday – Alaska strikes gold!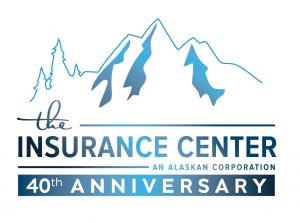 In this week's edition:
Alaska strikes gold!
Big Ol' 8.2 earthquake strikes yesterday in the Aleutian Islands
Furniture delays and why it will impact insurance
Save the Dates for In-Person Insurance Events
A Good Old-Fashioned Bear Story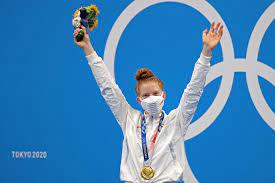 Seward's own Lydia Jacoby Strikes Gold for Alaska in the Tokyo 2020 Olympics
What a thrilling story for all Alaskans! Despite having a normal-sized city pool throughout her swimming career, when COVID hit, the joke was that she spent some of her swim training in the Resurrection Bay, but in reality, when pools reopened in ANCH she and her family temporarily relocated so she could continue to train in the local pools. Then she took her Alaska-sized grit to Tokyo and shocked the entire world and brought home the gold medal. And her Seward friends? They are now world-famous for their dramatic cheering that has now earned them over 8 million views!
For a feel-good article about how she jokingly trained with whales and sea lions and how Seward might even get a new pool out of this, check out this article by NBC from yesterday. Seward and all Alaskans are so proud of our girl from Alaska!
Training with the Sea Lions and Whales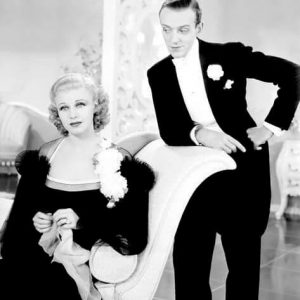 FUTURE INSURANCE EVENTS
AIIAB 2021 Annual Convention
Anchorage, AK @ the Captain Cook Hotel
Tuesday-Thursday 10/19-10/21, 2021
Theme: Classic 1940's Hollywood, "You Had Me at Insurance"
The Insurance Center's 40th Anniversary Party at the Willawaw -AIIIAB 2021 Convention Opening Cocktail Party
Tuesday Night, October 19, 2021
Theme: A Night of Stars
Dress Code: Glamour 1940's Hollywood-style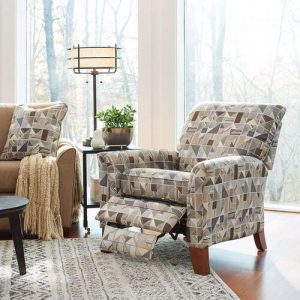 Are you prepared to wait months for new furniture? You might not have a choice
In this recent article byThomas.net, there is a real problem out there, and the problem is getting new furniture. The winter storms in Texas, the Suez Canal snafu, and all the issues around COVID are all causing issues with manufacturing and delivery. For all the particulars, you can read this article with quotes from Forbes: La-Z-Boy, Wayfair Say Furniture Shipments Are Being Delayed Up to 9 Months
So what does this have to do with insurance? Frankly, everything.
You should be asking all of your customers if they are insured to the proper value, or if they should have their properties reassessed. What they could repair/rebuild for a few years ago may no longer be monetarily realistic. The rising cost of materials and the rarity of even finding them is becoming a concern, especially here in Alaska. Not to mention the need for skilled laborers to complete remodels and new builds is becoming harder and harder with COVID concerns, and not having experienced-enough tradespeople to move into those roles. The world is suffering from a shortage of workers that's never been experienced before in modern times. Patience, kindness and frank conversations with your customers will help keep them properly insured for the trying times ahead.
What a rock-n-roll earthquake last night! There is nothing like having the tsunami warning-alarm alert sound explode out of your cell phone to get your blood pumping. So where was that earthquake? It was on the Aleutian Chain outside of a small town called Perryville, population 97. The shake hit Kodiak and Homer pretty hard but there wasn't any real damage. My dad Phil was at at the end of the Homer Spit last night and as soon as the earthquake passed, he hopped into his truck and headed up the hill to avoid a potential tsunami. He said it was an impromptu party at the high school last night. 🙂
The quake officially measured in at 8.2 this morning and sent tsunami-alerts off all along the Kenai Peninsula. It was the largest earthquake since 1964. For the whole article from CNN, Alaskan coast 8.2 magnitude earthquake was the strongest one in decades, official says.
We would like to take this opportunity to remind people to be prepared for an earthquake. Here is a comprehensive guide supplied by the California Emergency Management Agency, American Red Cross, Federal Emergency Management Agency for your families to know what supplies are needed, as well as what to do before, during and after to be really prepared. Earthquake Preparedness Checklist
Picture of Perryville, AK below: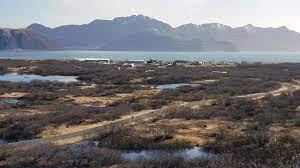 For faster service, please use our intake emails.
Creating ways to make your jobs easier is one of our main goals here at TIC. Simply send any and all information directly to:
info@ticak.com
(Supporting docs both pre and post-binding)
(Renewal quotes)
(New Business quotes)
Our behind-the-scenes team will make sure your info gets to the right underwriter, which makes it faster for them and better for you.
Out of Office this month:
Please note the following people will be out of office in August:
Josh and Ang: August 2-5
Chameng: August 5-6
Chris: August 6-13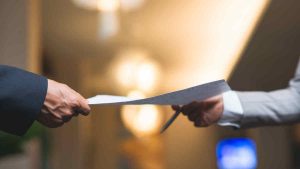 But someone is always available!
If you get an Out of Office response from one of our team members, simply forward your message to info@ticak.com, as that email is always monitored. Your info will be handed over to another team member for timely assistance. Thank you!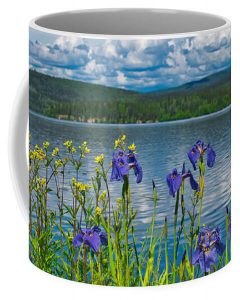 Reading Rewards are either a $10 Starbucks card or a $10 donation to the charity of your choice!
If you see your risk below, you can choose to send $10 to the donation of your choice or receive a gift card to Starbucks. akorver@ticak.com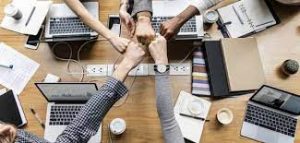 Tales of surviving a hostile bear while in a remote location in Alaskan
In a tale that is captivating America, the New York Times posted a story a few days ago about the man who put out an "SOS" signal and was rescued from a hostile bear in the remote wilderness from his mining camp outside of Nome by the Coast Guard. To read all the "grizzly" details: A Grizzly Bear Terrorized a Man for Days in Alaska. The Coast Guard Saw His SOS. Super-amazing this man was even found and survived his harrowing ordeal.