13 Apr

Thinking Thursday – American Modern enrollment began this week

*Alaska Expecting Record-Breaking Cruise Season

*Russian volcano impacting flights

*Updated Dad jokes

*AIIAB 2023 Events

*Reading Rewards are always available!

*Happy Easter!

New Personal Lines Carrier!
American Modern enrollment started this week!
Agency Principals and Personal Lines Supervisors, we hope you have had a chance to sign up for American Modern access. If you need another email, please reach out to Johnny for assistance at
Johnny, Tim and Sara will be your support team. Should you have any technical questions or concerns, you can reach out to Tim at tgibson@ticak.com
Fun Facts: American Modern also writes yurts, personal watercraft, yachts and fishing boats.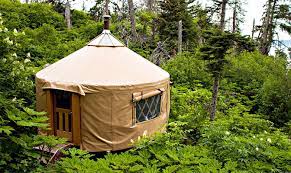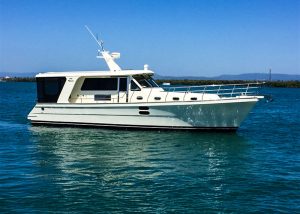 AIIAB 2023 Events
First up is the AIIAB Annual Golf Tournament on Friday June 16, 2023, at 7 am at O'Malley's on the Green in Anchorage, AK. Sign up your team today and bring your insurance clients!
The Education and Convention Committees are busy at work putting together exciting events and classes for this year's convention in Girdwood, AK October 17-19, 2023. This year's theme is Fishing, Furs and Feathers. This truly Alaskan theme will allow XTra tuffs, fur coats, feathers, and lots of creativity! *No fur bikinis please!
April Out of Office
Ang and Josh April 10-13
Stacy out April 11-14
Johnny out April 14-21
Kelly out April 14
Jessica out April 26-28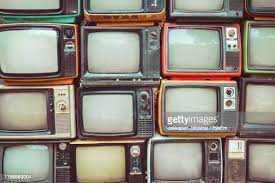 Ang is out today, so we are going to do a "rerun" of last week's Thinking Thursday with just a few modifications to update the Dad Jokes and put in some info about the Russian volcano erupting as it's efffecting flights. She will be back next week. Thanks!
Bring on the tourists! Cruise season is coming soon and will be bigger than ever!
Record-breaking cruise ship passenger counts coming to Alaska in 2023
Per Alaska News Source this week, it's estimated that Alaska will be seeing more cruise-ship tourists coming starting in mid-April and staying through the end of September-which is GREAT news for everyone in Alaska! More tourists means more seasonal businesses-and we are ready for you! For new business quotes, send them to:
Also this week, the 2023 Ted Stevens International Airport Economic Impact Study came out for the Anchorage Economic Development Council. The Anchorage airport is vital for the State of Alaska's health and economy. Our airport was the 4th busiest cargo airport in the world in 2021 and it's importance is only going to increase over the next ten years. For Alaska, this is urgent and necessary as one of the bright shiny spots for our future growth. For all the details of this study, read the complete Ted Stevens Economic Impact Study 2023
New business means new construction. This is a great reminder that we also have a wonderful contractor program through an A+ carrier with great features and extra coverages that protect your customers. For all the details on this contractor's product:
Contractors Liability Extension
Russian Volcano Erupts, Currently disrupting flights to/from Alaska
A large volcano went off this week in Eastern Russia, which is disrupting air travel to and from Alaska today. For those traveling and leaving AK, you might want to make sure that your flight is still scheduled to leave. Large volcano eruption in Eastern Russia leaves five inches of ash, disrupts flight
Some flights from Western Alaska cancelled on Alaska Airlines from KTOO
Reading Rewards are either a $10 Starbucks card or a $10 donation to the charity of your choice!
Ashlynn recognized her risk last week! If you see your risk below, you can choose to send a $10 to the donation of your choice or receive a gift card to Starbucks. To claim your Reading Reward, email: akorver@ticak.com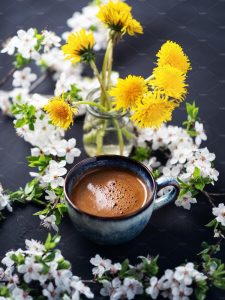 We're Here For You!
New business quotes: quotes@ticak.com
Renewal business quotes: renewals@ticak.com
Follow up information on either new or renewal business: info@ticak.com
Endorsements on any business: endorsements@ticak.com
Certificates on any business: certificates@ticak.com
Dad Jokes
·     What kind of drink can be bitter and sweet? Reali-tea.
·     What do you call a naughty lamb dressed up like a skeleton for Halloween? Baaad to the bone.
·     Want to know why nurses like red crayons? Sometimes they have to draw blood.
·     What would the Terminator be called in his retirement? The Exterminator.
·     My wife asked me to go get 6 cans of Sprite from the grocery store. I realized when I got home that I had picked 7 up.
·     Why do some couples go to the gym? Because they want their relationship to work out.
What's Forrest Gump's password? 1forrest1
·     I tell dad jokes, but I don't have any kids. I'm a faux pa.
·     What does a nosey pepper do? It gets jalapeño business.
·     If a child refuses to nap, are they guilty of resisting a rest?
·     Why do dads feel the need to tell such bad jokes? They just want to help you become a groan up
·     People are usually shocked that I have a Police record. But I love their greatest hits!
·     I told my girlfriend she drew on her eyebrows too high. She seemed surprised.