30 Mar

Thinking Thursday – American Modern enrollment begins Monday!

In this edition:

**American Modern enrollment begins Monday!**

*Permanent Fund applications due tomorrow! (You're welcome!)

*April Fool's Dad jokes

*AIIAB 2023 Events

*Reading Rewards are always available!
MONDAY!!
American Modern will begin enrolling our TIC Agents on
MONDAY APRIL 3, 2023
Because of the amazing help of our test agents Amy, Vicky, Kelly, and Kevin, we are now ready for you!
Agency Principals and Personal Lines Supervisors, we will send you a detailed email on Monday on how to enroll your agency for American Modern through TIC via our Stargate platform.
Johnny, Tim and Sara will be your support team. Should you have any technical questions or concerns, you can reach out to Tim at tgibson@ticak.com
For any questions regarding underwriting, please reach out to Johnny at
"It has been nice to be up and running with American Modern thru TIC. The instructions are great. I know I was unsure about the agent / sub producing. It has been a quick and easy process." Amy, one of our Test Agents
AIIAB 2023 Events
First up is the AIIAB Annual Golf Tournament on Friday June 16, 2023, at 7 am at O'Malley's on the Green in Anchorage, AK. Sign up your team today and bring your insurance clients!
The Education and Convention Committees are busy at work putting together exciting events and classes for this year's convention in Girdwood, AK October 17-19, 2023. This year's theme is Fishing, Furs and Feathers. This truly Alaskan theme will allow XTra tuffs, fur coats, feathers, and lots of creativity! *No fur bikinis please!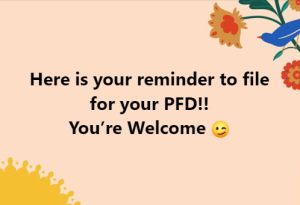 Reading Rewards are either a $10 Starbucks card or a $10 donation to the charity of your choice!
Ashlynn recognized her risk last week! If you see your risk below, you can choose to send a $10 to the donation of your choice or receive a gift card to Starbucks. To claim your Reading Reward, email: akorver@ticak.com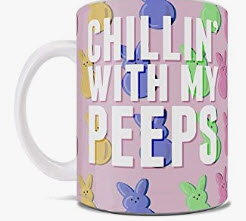 We're Here For You!
New business quotes: quotes@ticak.com
Renewal business quotes: renewals@ticak.com
Follow up information on either new or renewal business: info@ticak.com
Endorsements on any business: endorsements@ticak.com
Certificates on any business: certificates@ticak.com
April Out of Office
Chameng out April 4
Corey out April 6-7
Ang and Josh April 10-13
Stacy out April 11-14
Kelly out April 14
Jessica out April 26-28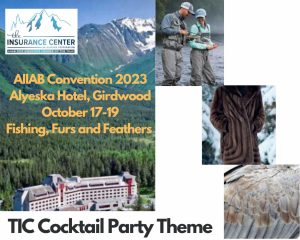 Dad April Fool's Jokes
1. Believe nothing and trust no one this April Fools' Day. So it's just like any other day.
2. April Fools' Day is like a huge open mic night: Millions of people go out of their way to demonstrate how unfunny they are.
3. What monster plays the most April Fools' jokes? Prankenstein.
4. Did you hear about the guy who swapped the labels on the pumps at the gas station? It was an April Fuels' joke.
5. A and C were going to prank their friend … but they just letter B.
6. Which day of the year do monkeys like best? The first of Ape-ril.
7. Which day is the worst to propose on? April Fools' Day.
8. What's a stepladder's favorite holiday? April Stools' Day.
9. Why was everyone so tired on April 1? Because they just finished a long 31-day March.
10. A couple of pranksters broke into the local police station and stole all the lavatory equipment on April Fool's. A spokesperson was quoted as saying, "We have absolutely nothing to go on."