19 Aug

Thinking Thursday August 19

In this week's edition:
7.8 million T-Mobile users exposed to hackers this week
Western States get put on water restrictions
Real-life fire brings out reminders for being prepared for a disaster
Travelers has incentives: how to double-dip and take advantage of their programs
Moment of Fun: The Alaska State Fair kicks off this weekend
Fall is a great time to do fire drills at home too
With het kids returning to school these next few weeks, it's a great time to think about preparing your family for emergencies. Kids know that they have to do fire drills for school, but have you practiced what to do at your home? Do you have a plan in place? Does everyone know their role in case of emergency? Most families think they do until faced with a real-life fire. It truly helps to have a conversation as a family about what to do, and to practice some actual real-life drills to prepare for such an event. To help you prepare, consider this source from the National Fire Preparedness Association, How to make a family emergency fire plan.
This is also a great time to have a plan in place for your family in case of earthquakes and volcano eruptions too, as we are currently experiencing three volcanos going off on the Aleutian Chain, and Haiti was rocked by a 7+ pointer last week. From Ready.gov,
Volcano Eruption Preparedness Plan
Earthquake Preparedness Checklist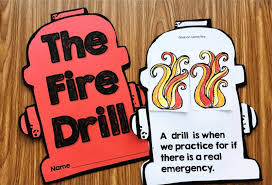 FUTURE INSURANCE EVENTS
AIIAB 2021 Annual Convention
Anchorage, AK @ the Captain Cook Hotel
Tuesday-Thursday 10/19-10/21, 2021
Theme: Classic 1940's Hollywood, "You Had Me at Insurance"
The Insurance Center's 40th Anniversary Party at the Willawaw -AIIIAB 2021 Convention Opening Cocktail Party
Tuesday Night, October 19, 2021
6-9pm
Theme: A Night of Stars
Dress Code: Glamour 1940's Hollywood-style or come dressed as your favorite movie star
Travelers Agents can earn extra reward points when they work with us to place their Surplus/Excess commercial risks with us.
If you are currently a Traveler's agent, you can get more points and rewards when you place your business with us. To keep track of your rewards and to find out more information on how you can take advantage of this offer, click on this link: Travelers Performance Plus/Fixed Value-Based (FVB) Agents click here.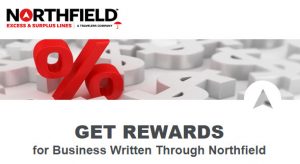 T-Mobile Users Exposed to Data Breach this week
In a stunning cyber- hacking situation, 7.8 million postpaid customers had their data compromised. This is a significant breach that could cause the company millions of dollars in damages. For more information about the extent of this breach, from The Insurance Journal, 7.8 Million T-Mobile Users Exposed as their private information was hacked this week

Remember-your customers don't think this will happen to them, but it is happening everywhere. We have a great new cyber program with 20% commission through the end of September. Come see what we have to offer!
(Lake Mead's Critical Water Level continues to shrink)
Western States get put on water restriction
Due to the wildfires and extreme temperatures on the West Coast this summer, it is now time to put the western states on water rations for the rest of the season. The water crisis and lack of water in Lake Mead has reached a critical level and the federal government is in the process of rationing. To fully understand how this will affect the western states, read this article from the AP Newswire: Western States Face First Federal Water Ration
For faster service, please use our intake emails.
Simply send any and all information directly to:
info@ticak.com
(Supporting docs both pre and post-binding)
renewals@ticak.com
(Renewal quotes)
quotes@ticak.com
(New Business quotes)
endorsements@ticak.com
certificates@ticak.com
Our behind-the-scenes team will make sure your info gets to the right underwriter, which makes it faster for them and better for you.
But someone is always available!
If you get an Out of Office response from one of our team members, simply forward your message to info@ticak.com, as that email is always monitored and handed off to the right person. Thank you!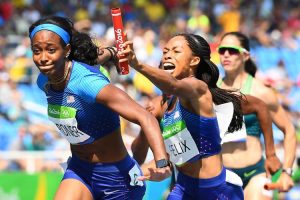 Reading Rewards are either a $10 Starbucks card or a $10 donation to the charity of your choice!
Three readers reaped the reading rewards from last week. Thanks for reading ladies! If you see your risk below, you can choose to send $10 to the donation of your choice or receive a gift card to Starbucks. akorver@ticak.com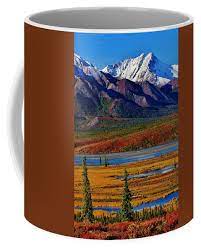 Moment of FUN! The Alaska State Fair is BACK!
Funnel cake, turkey legs, hand-dipped ice cream bars, wine and beer and the world's biggest cabbages and pumpkins, along with tons of Alaskan products are just waiting for customers to descend upon the fairgrounds! It all kicks off this weekend. For a full list of events and sponsors, click on this link: Alaska State Fair Starts 8/20/2021!