26 Aug

Thinking Thursday August 26

In this week's edition:
Alberta to Alaska Railway Could Make Alaska a transportation powerhouse
Cannabis Insurers Quietly Get Ready to Roll
Henri Drenches the East Coast and it's blamed on the heat dome
Moments of Alaska: Wood Bison Thriving after 6 years relocation, & Denali Road partially closed for the rest of the summer
Cannabis sales predicted to rise 45% once it's federally legalized
We know that the times are about to "fire up" in the legal-cannabis world as cannabis inches closer to being approved federally approved by Congress. What does that mean for insurers? It means a lot more opportunity for us to help customers get the protection they need for both CBD and Cannabis. We have some great products available now to help these folks get covered. From the Insurance Journal, With Federal Legalization Expected, Cannabis Insurers Quietly Get Ready to Roll
FUTURE INSURANCE EVENTS
AIIAB 2021 Annual Convention
Anchorage, AK @ the Captain Cook Hotel
Tuesday-Thursday 10/19-10/21, 2021
Theme: Classic 1940's Hollywood, "You Had Me at Insurance"
The Insurance Center's 40th Anniversary Party at the Willawaw -AIIIAB 2021 Convention Opening Cocktail Party
Tuesday Night, October 19, 2021
6-9pm
Theme: A Night of Stars
Dress Code: Glamour 1940's Hollywood-style or come dressed as your favorite movie star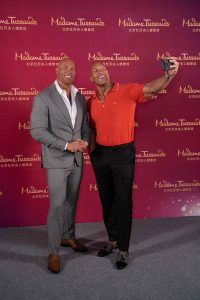 Travelers Agents can earn extra reward points when they work with us to place their Surplus/Excess commercial risks with us.
If you are currently a Traveler's agent, you can get more points and rewards when you place your business with us. To keep track of your rewards and to find out more information on how you can take advantage of this offer, click on this link: Travelers Performance Plus/Fixed Value-Based (FVB) Agents click here.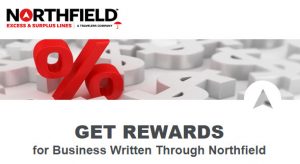 Happy National Dog Day! Check out TIC's best dogs on Facebook!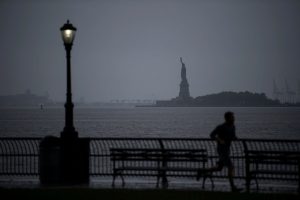 (The 7.04 inches of rain that fell in New York City on Saturday and Sunday made for the biggest two-day total since Hurricane Irene in 2011, a National Weather Service meteorologist said. Photo Credit…Karsten Moran for The New York Times)
Henri Drenches the East Coast as the West Coast continues to sizzle
There was a lot of flooding on the East Coast and especially in Nashville, causing massive\ damage to property. The acre-eating wildfires and excessive heat are causing incredible destruction on the West Coast while creating a weather-issue for the East-coasters.
This article does a great job of explaining how the heat dome in the West caused the massive water dump on the East Coast this past week. From Property Casualty 360, Henri Drenches the East Coast as Heat Dome Bakes the West
The pending train system from Alberta to Alaska could be a major boon for the state and make us a transportation hub of the future
From Alaska Business Magazine, there is a large railroad transportation project that could set up Alaska to become not only a major transportation hub, but give us another source of revenue generation. To know all about it, read Staying on Track-The Alberta to Alaska Railroad Project
For faster service, please use our intake emails.
Simply send any and all information directly to:
info@ticak.com
(Supporting docs both pre and post-binding)
renewals@ticak.com
(Renewal quotes)
quotes@ticak.com
(New Business quotes)
endorsements@ticak.com
certificates@ticak.com
Our behind-the-scenes team will make sure your info gets to the right underwriter, which makes it faster for them and better for you.
But someone is always available!
If you get an "Out of Office" response from one of our team members, simply forward your message to info@ticak.com, as that email is always monitored and handed off to the right person. Thank you!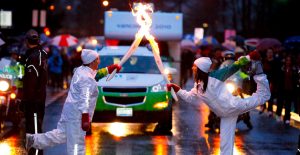 Reading Rewards are either a $10 Starbucks card or a $10 donation to the charity of your choice!
Laurie and Debra read and collected their reading rewards last week. Thanks for reading ladies! If you see your risk below, you can choose to send $10 to the donation of your choice or receive a gift card to Starbucks. akorver@ticak.com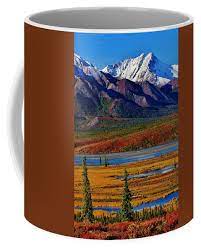 Moment of Alaska: Wood Bison Relocation and Denali Road Closure
6 years ago, wood bison were reintroduced into the West Central area of Alaska to help provide a future food source for the local tribes. They are doing better than anticipated. To understand this phenomenon, read this article from Alaska Public Media: Wood Bison reintroduced to the wild are thriving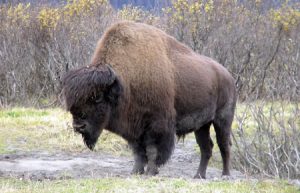 For those that were hoping to go all the way to Wonder Lake and mile 93 in Denali Park this year, you will have to wait a few more years to make that trek. The road is closed after mile 43 due to road demise. To read all about it, from ABC News, Landslide Prompts Closure Denali Park Road Alaska