21 Oct

Thinking Thursday-Be back next week!

In this week's edition:

We are having a great time at the AIIAB Convention this week! Make plans to join us next year in Sitka, AK. We will be back next week with all the photos from this week's convention. Until then, here's a recap from last week.

For faster service, please use our intake emails.

Simply send any and all information directly to:
info@ticak.com
(Supporting docs both pre and post-binding)
renewals@ticak.com
(Renewal quotes)
quotes@ticak.com
(New Business quotes)
endorsements@ticak.com
certificates@ticak.com
Reading Rewards are either a $10 Starbucks card or a $10 donation to the charity of your choice!
If you see your risk below, you can choose to send a $10 to the donation of your choice or receive a gift card to Starbucks. To claim your Reading Reward, email: akorver@ticak.com
TIC Halloween Costume Contest
Our annual TIC Halloween contest is back! Time to roll out your favorite costumes for fun and prizes.
Submit your office group picture by NOON on FRIDAY 10/29/21! Best office Halloween winner will be announced in a special email on Friday afternoon. PRIZE: We will pay for your office to go to lunch, plus, the ever-important BRAGGING RIGHTS with a trophy for being the winners of the TIC Best Halloween Office Costume. Get started today!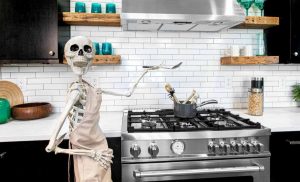 Take your marketing up a notch this holiday season!
This very successful real estate agent has been posing her skeletons at her home showings online with great results! This is just one way to create some buzz for your business and engage your customers. What could you be doing today for your social media pages to make it interesting and fun? Don't forget that Elves and Turkeys are great ideas too going into Thanksgiving and Christmas…
Halloween Skeletons breathe new life into Real Estate Marketing