23 Jun

Thinking Thursday – Breaking News

In this edition:
Breaking News: Settlement for Surfside Condo reaches over $1B+
Live from the 2022 AIIAB Golf Tournament Tomorrow!!
Anchorage Glacier Pilot Tickets Available for FREE through The Insurance Center
"Bar Wars" are over in Alaska: Governor signs AK Bar Rewrite Bill
ePayPolicy getting even easier in the weeks ahead
Sorry-we can't write that for you!
TIC sponsors YMCA Combat Fishing Derby for Military Families
June and July Out of Office
AIIAB Golf Tournament Friday June 24
Kelly out June 30-July 8
Johnny out June 24, July 6-7
TIC Office Meeting/Luncheon July 1
TIC Closed Monday-Tuesday July 4-5 for
Independence Day
Josh/Ang Convention+PTO July 11-26
Simply send all information directly to:
info@ticak.com
(For Stargate issues, general questions, and for sending supporting docs both pre and post-binding)
renewals@ticak.com
(Renewal quotes)
quotes@ticak.com
(New Business quotes)
endorsements@ticak.com
certificates@ticak.com
Judge Approves $1B+ settlement for deadly Florida Surfside condo collapse
Breaking news this morning: A judge in Dade-County Florida approved the $1B+ settlement for the Surfside Condo collapse from last year that killed 98 people in one of the deadliest building collapses in modern history. For all the details and for all of the info on who is contributing to the payment of this settlement, from the Associated Press and Insurance Business: Judge approves $1B+ settlement for deadly Florida condo collapse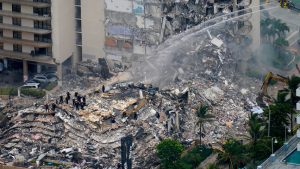 Sorry-we can't write that for you!
We really REALLY hate to say no to you guys, but there are a few times when we just have to, and right now we can't write new electric-powered modes of transportation. The companies still have these on their "prohibit" class list:
Electrically or Power Driven Bicycles or Skateboards ("hoverboards")
Mopeds or Scooters
Segways
Jetpacks
If we are able to get these moved off their list by next summer, we will let you know. We will tell them that they are on this year's "insurance most-wanted" list. Thanks!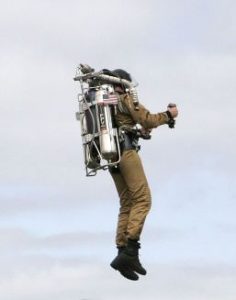 AIIAB Annual Insurance Convention
September 27-29, 2022
Sitka, Alaska
Convention Theme: Gold Rush
The Opening Cocktail Reception, sponsored by The Insurance Center, will be held on Tuesday evening 9/27/22
The theme for our party is.. SOLID GOLD
Come join us in beautiful Sitka!
We will also have Cyber CE Class at the convention, as well as some other great educational opportunities!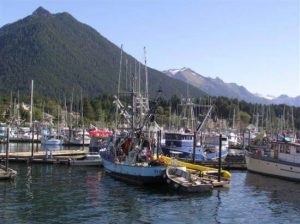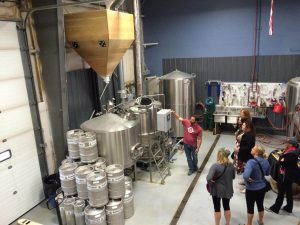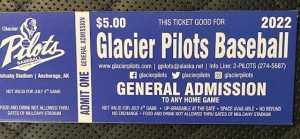 The Insurance Center-proud supporters of The Anchorage Glacier Pilots
TIC has been proud supporters of the Anchorage Glacier Pilots for 41 years. We love our community and cheering on college-level baseball talent! If you would like tickets to see one of the games, just email akorver@ticak.com, and we will mail you tickets. I will also have some with me at the AIIAB Golf Tournament tomorrow. Free to insurance friends and family!
Coming soon-ePay Policy is about to get even easier!
Coming in the next few weeks a Quote/SUB number will be needed to make a payment on our website. This will make it easier for you or your customer to find their account to make a payment. This will save time as they won't have to fill in additional information-they will just type in their Quote/SUB number, select the corresponding account, and type in the amount of money they want to apply. It's that easy! Once we go live in the next few weeks with this new upgrade we will let you know. If you have any questions, please feel free to email akorver@ticak.com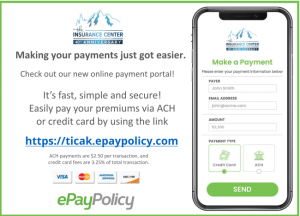 Reading Rewards are either a $10 Starbucks card or a $10 donation to the charity of your choice!
Bruce and Susan were great readers last week, sharing dad jokes and great info on zoo donations. If you see your risk below, you can choose to send a $10 to the donation of your choice or receive a gift card to Starbucks. To claim your Reading Reward, email: akorver@ticak.com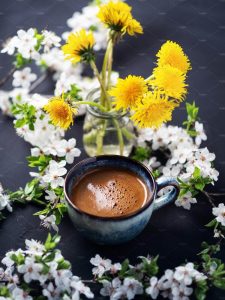 TOMORROW!
AIIAB Golf Tournament
Friday, June 24, 2022
Tee time: 7:00 am
12:00 pm hosted lunch, beverages and great prizes from your best insurance friends and vendors!
O'Malleys on the Green-Anchorage, AK
We are a proud sponsor of the beverages and some of the prizes!
We will also be doing some live Facebook feeds from there too-come Follow Us!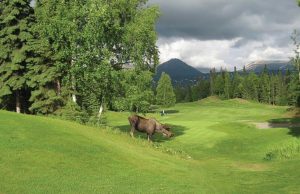 "Bar Wars" in Alaska come to an end after 10 Years: Governor signs Alcohol Rewrite Bill
Senate Bill 9, which is a delicate legal compromise between traditional bar owners and brewers/distillery owners regarding the idea of public safety and who gets to serve beverages to the public and for how many hours per day, has finally concluded and been signed into law this week. Two excellent articles that sum up the challenges of bringing these two camps together to pass this law are as follows from Alaska's News Source:
'Delicate compromise': Big changes could come to Alaska bars, breweries as part of broader alcohol law rewrite and Alaska governor signs alcohol rewrite bill into law, but some changes will take awhile
This has been an extreme challenge for fairness and rights on both sides, as many business owners felt that the costs for both bar owners who had paid for their liquor licenses exceeded the rights and costs of distillery owners, who felt their ability to host events and live entertainment and to keep their establishments open for longer hours had been unfair to them. This compromise has been 10 long years in the making, and will influence liquor laws and service for the entire state.
Alaska Zoo Donations Needed Too!
The Alaska Zoo is also in need of donations! So what do they need? See below: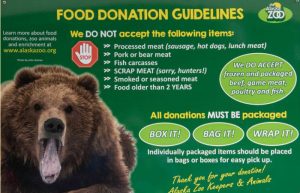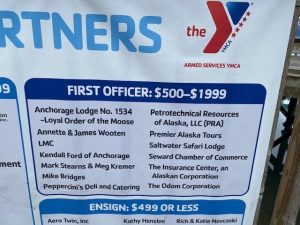 The Insurance Center was a proud sponsor of the Armed Services of the YMCA Combat Fishing Derby in May 2022 in Seward, Alaska-and we have the proof! It's so great to be able to help out our local veterans and to sponsor a great weekend for our local military veterans. We are thrilled to be a small part of this worthy event.
Dad Jokes-Fishing Memes