04 Nov

Thinking Thursday – Construction industry most impacted by cyber attacks

In this week's edition:
Construction industry most impacted by cyber attacks
Insurance becomes the swan
TIC Halloween Costume Winners
Missed a Thinking Thursday? Find them on our website
Moments of Gratitude for November
Insurance emerges as the beautiful swan it was meant to be
We all know that we have amazing careers and we love what we do. But a lot of other people don't know that much about what we do or why we do it. This is a great article on how insurance is changing its image and getting better-looking. A lot of us on the E&S side like to say that we're "exciting and sexy!" Let's keep it fun and fresh by spreading the word about what a great industry insurance is! From the Insurance Business Magazine, From ugly ducking to beautiful swan: insurance paints a better image
NOVEMBER OUT OF OFFICE
Chameng will be out at some point for 2 weeks because he's having a baby!
Kerry out: 11/8-12
Josh and Ang out: 11/15-26
(WSIA Convention+holiday)
Stacy out: 11/22-24
Kelly out: 11/18-19
TIC will be closed Thanksgiving
Day and Black Friday 11/25-26
For faster service, please use our intake emails.
Simply send any and all information directly to:
info@ticak.com
(Supporting docs both pre and post-binding)
renewals@ticak.com
(Renewal quotes)
quotes@ticak.com
(New Business quotes)
endorsements@ticak.com
TIC Halloween Costume Winners!
Thanks to everyone who participated! The big winner this year was HUB Anchorage. They had a Hocus Pocus picture and it was fun! A shout out to Barrett and Associates, Silva Insurance and CHI. We hope more people will share their pictures with us next year. They will get the TIC Halloween Trophy and lunch on us.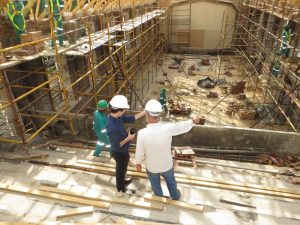 Cyber attacks hits the Construction industry the hardest
I spend a lot of time reading about Cyber and was actually really surprised that the construction industry is the most impacted. Why? Because they think they have the least to lose because they don't have as "much data" that can be easily compromised. The truth of it is, if you have an email address you could be compromised and hacked. To find out what rounds out the top 10 impacted industries, from PropertyCasualty360, Top 10 Industries Impacted by Cyber Attacks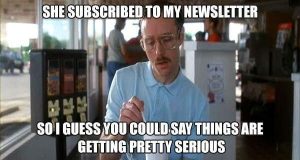 Did you miss a Thinking Thursday?
In case you want to look at a previous Thinking Thursdays newsletter to check out something you want to revisit, you can always find them on our website! They are located under "Meet Our Alaskans, Community Updates" TIC Thinking Thursdays. Have friends who aren't getting our newsletter? Send me their email addresses and I will get them added super-quick. As always, thanks for reading!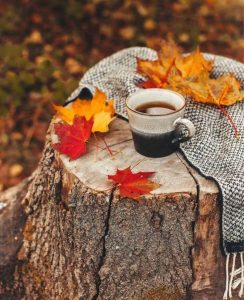 Reading Rewards are either a $10 Starbucks card or a $10 donation to the charity of your choice!
Bruce recognized his risk last week! If you see your risk below, you can choose to send a $10 to the donation of your choice or receive a gift card to Starbucks. To claim your Reading Reward, email: akorver@ticak.com
Moment of Gratitude
November is typically the month where we count our blessings and remember what we are most grateful for in our lives. To that end, we will put inspirational pictures during November to inspire those sentiments. May you continue to be blessed throughout this year.