06 May

Thinking Thursday-COVID 19 PART 62 (Soon to be the end?)

In this week's edition:
• Josh celebrates 15 years at TIC!
• Jetpacks are coming!
• Cyber breaches hit the country of Belgium and the Alaska Court System this month
• Moment of Zen: Pictures of moms and their babies from the Animal Kingdom

Everyone is getting hit with Cyber Attacks: The Alaska Court System was attacked 2 days ago and the country of Belgium was taken offline last week Cyber crimes are escalating at national and state levels, not to mention hitting small businesses as well. It's time to get protected with insurance coverage. We have some awesome new options in cyber products-ask your favorite underwriter to work up a quote for you!

Alaska Court System Currently Offline

Belgium's Government Network Goes Down After Massive Cyber Attack

May is Alaska Clean-Up Month: Litter and Pollution Take Center Stage The snow is mostly gone leaving behind lots of trash that accumulated over winter. We wanted to take a moment to thank all the folks cleaning up all around Alaska, and to feature some of the pollution risks written last month by our pollution carrier that could help you and your clients!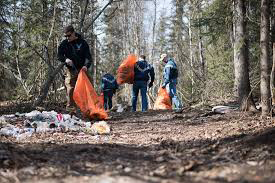 Josh Turns 15 Years at TIC
We just blinked and it's flown by so fast! Josh started his career in insurance for Phil and Anna at TIC as a renewal underwriter on May 1, 2006, giving up his long hours and longer commutes in Seattle. 15 years later, he is President of TIC, President of NAGA Solutions LLC, and served for 8 years on the AAMGA Governmental Affairs Committee. We are all inspired by the man who continues to captain our boat through these recent rough and uncharted waters. We appreciate him and are so happy he's at the helm! Cheers to 15!
Reading Rewards are either a $10 Starbucks card or a $10 donation to the charity of your choice! Thank you for recognizing your risk last week Nancy! If you recognize your risk below, you can choose to send $10 to the donation of your choice or receive a gift card to Starbucks. akorver@ticak.co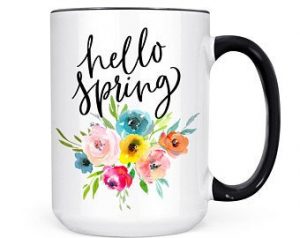 Jet Packs are Coming!
The British Royal Navy just did a training exercise this week to highlight the newest technology for boarding ships via jet pack! To watch the video, watch Royal Marines Board Ship using JetPacks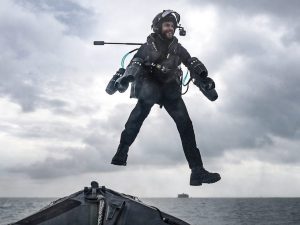 Moment of Zen-Mothers and their babies in the Animal Kingdom
This week I am sharing this photobook of 20 different kinds of animals from all over the world.
National Geographic photos of animal moms and their babies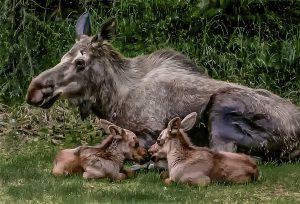 Happy Mother's Day to all the awesome moms out there!
A special shout out to the grandmas, the moms, step-moms and the fur-baby moms too! Happy Mother's Day to you all-and a special thanks to Chris, Kerry, Sara, Stacy and Angela for all the love they give to their real and work families at TIC. Cheers!