29 Dec

Thinking Thursday – Final Note of 2022

In this edition:

*TIC will be open until 4:30 tomorrow for last binds of 2022

We are closed Monday Jan 2

*Winner of TIC Ugly Holiday Sweater Competition!

*AEGIS Update

*Costco comes to Tikahtnu Commons

*Best Events in AK for NYE

*Final Note of 2022

January Out of Office 

Tim out: Jan 4-6

Kerry out: Jan 12-16

Ang out: Jan 26-27

TIC Open Friday December 30th

TIC Closed Monday Jan 2nd

TIC's Ugly Holiday Sweater Contest Winner!

Jolene from HUB Anchorage definitely brought her worst and won a $50 Amazon gift card from us! But those jazzy folks from Petersburg-Wrangell looked TOO GOOD to be ugly!! Thanks for playing!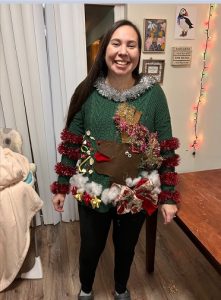 Reading Rewards are either a $10 Starbucks card or a $10 donation to the charity of your choice!
Blake recognized his risk last week! If you see your risk below, you can choose to send a $10 to the donation of your choice or receive a gift card to Starbucks. To claim your Reading Reward, email: akorver@ticak.com
AEGIS Update: We will have an update when you have direct access to it. Please feel free to reach out to Sara or Johnny with any questions or concerns.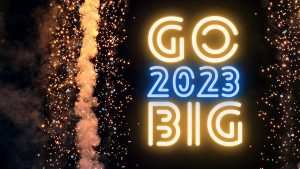 Best Events in AK for New Year's Eve
No matter if you choose to dance it up in a club or simply go off-grid in a lovely quiet cabin in the woods, Alaska is a special place to start a new year. If you need some ideas on how to have a great time, here is a list of great places to explore:
Fun Things to Do and See on New Year's in Alaska
Also the Homer Police Department had a hilarious post regarding how to watch $20K go up in smoke in a matter of minutes…they were, of course talking about their NYE fireworks display this year! If you aren't following them on Facebook, you should be because they are hysterical! Homer Police Department Facebook Page
We're Here For You!
New business quotes: quotes@ticak.com
Renewal business quotes: renewals@ticak.com
Follow up information on either new or renewal business: info@ticak.com
Endorsements on any business: endorsements@ticak.com
Certificates on any business: certificates@ticak.com
Costco coming to Tikahtnu Commons in 2023 for Small Businesses
Though there were rumors Costco might be moving to the Valley, those rumors were dashed as permits were purchased to move into the old Sam's Club location in the Tikahtnu Commons in Anchorage. For all the details, from the Anchorage Daily News, Costco Pursues Another Eastside Location in 2023
Final Note of 2022: William Shatner of Star Trek Fame got to pursue his dream of boldly going where no man has gone before and going into space earlier this year. He experienced profound sadness and intense love for Planet Earth. For his revelation, take a moment to read: William Shatner Revealed His Profound Grief At Seeing Earth from Space-and His Love for Our Home Planet
New Year's 2023 "Father" Jokes
Youth is when you're allowed to stay up late on New Year's Eve. Middle age is when you're forced to.
What New Year's resolution should a basketball player never make? To travel more.
Did you hear about the guy who started fixing breakfast at midnight on Dec. 31? He wanted to make a New Year's toast!
My resolution was to read more…
So I put the subtitles on my TV.
What should people never eat on New Year's Eve? Fire crackers.
What happened to the woman who stole a calendar on New Year's Eve? She got 12 months.
Not to brag, but I already have a date for New Year's Eve. It's December 31st
I was going to quit all my bad habits for the new year…but then I remembered that nobody likes a quitter.
Dracula passed out at midnight on New Year's Eve; there was a count down.
"I promise not to make any bad jokes for the rest of the year." — A dad on New Year's Eve.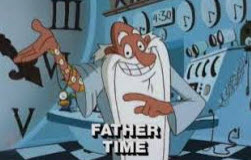 22 Feel-Good Moments of 2022
Here's a great heart-warming list of all the amazing wonderful things that happened to people in 2022. From Fox News
22 Feel Good Heartwarming Stories That Happened in 2022
And I would like to take a moment to point out of few of our own great moments here at TIC…
*We were chosen as your Associate Members of the Year-so Thank YOU!
*We now have Jessica Barker, Susan Lilly, Shannon Hinman and Chay O'Dell on our Team!
*We got to promote some of our Team Members
*We are about to add new carriers to our Personal Lines Department for the first time in 41 years
*We got to throw a heck of a convention party in Sitka, AK!
*Chris Trueblood was able to retire after 34 years of amazing dedication at TIC
We are excited to see what 2023 will bring-see you next year! We will be sending out all the Bells, Whistles and Computer Calendars to your offices this next week. Stay tuned!