06 Oct

Thinking Thursday – Halloween Office Costume Contest Monday October 31

In this edition:

TIC is the AIIAB 2022 Associate Member of the Year-thanks to you!

TIC ready to launch American Modern in next few weeks!

Our current dwelling program will be going through changes in November-training update will be November 9

Sayata AIIAB CE Deck will be available on Stargate next week

Halloween Office Costume Contest Monday October 31

Winners of the Solid Gold Costume Contest with Pictures!

Pictures of the AIIAB TIC Cocktail Party will be on Facebook tomorrow

And of course…Dad Jokes!

October Out of Office

Josh and Ang-Tomorrow

Josh and Ang-10/10-12

Kerry: 10/14

Johnny: 10/17-18

Jessica: 10/25-31

Chameng: 10/25-28

TIC Closed from noon-1:00 pm 10/31/2022 for Halloween potluck/judging of costumes

___________________________

Simply send all information directly to:

(For Stargate issues, general questions, and for sending supporting docs both pre and post-binding)

(Renewal quotes)

(New Business quotes)

The 2022

AIIAB Annual Insurance Convention

was a HUGE success! Thank you to everyone who joined us in Sitka this year. A huge thank you to

Tim Regillio from Sayata who gave a super-great class on the importance and necessity of Cyber Insurance. We will also introduce new cyber definitions via Thinking Thursday. And if you weren't able to attend, his CE Powerpoint presentation will be available next week only thru our Stargate portal. It will  provide tools, info and sales techniques to help you and your customers understand why cyber is crucial to any

business insurance package. Here are some new cyber definitions you may not have heard of:

Spear Phishing:  "Spear phishing" is a type of phishing campaign that targets a specific person or group and often will include information known to be of interest to the target, such as current events or financial documents.

What is the difference between phishing and spear phishing: Spear phishing is a targeted attack on a specific person or organization, whereas general phishing campaigns are sent to a large volume of people.

Winners of the Solid Gold Night!

Every year I think, "how will we top last year's party?" And every year, the costumes are seriously killer. SO KILLER! This year's winners were:

Best Female: Kristin Taylor as the Heisman Trophy

Best Male: Peter Mores as Golden Times Rapper

Best Office: Davies-Barry as The Golden Girls

And a new category this year was Best Couple (because they looked amazing!) The Binkley's from HUB FBX!

Thanks to everyone who brought their best! Here's a few of the pix, and I will post more to Facebook tonight. Thank you to TNT Sports and Trophies in Anchorage for getting this done for us, and to the Bayview Pub and Restaurant for hosting!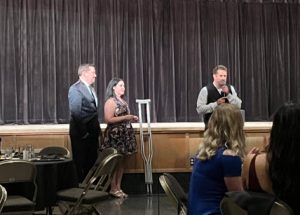 TIC is the AIIAB 2022 Associate Member of the Year-Thanks to You! 
Upended. Blown-away. Super-surprised. Caught completely off-guard. These are just a few of the adjectives that I can honestly say went through our heads when we went to the front of the stage last Thursday night, because we were up there to present the AIIAB 2022 Member Award to Toi Giles of HUB Juneau…not to collect one for ourselves!
Thank you to our entire team for helping us win this award. We know we have the best team in Alaska! And mostly, thank you to our amazing customers. As I said that night, we have the best association and we have the privilege to serve the best state, and we will continue to work our tails off to make sure your customers have insurance when they need it.
One final note-those are Pete Mores' crutches…not mine. 🙂
It's about to get…Personal. 
Last week we announced we will be working with American Modern in the next few weeks! We will send out an announcement when we are ready to go live-stay tuned! Thank you to our new friends Elvia and Deana from American Modern who joined us in Sitka to kick off our new working relationship!
In November, our popular Dwelling and Personal Lines product will be getting changes and some new upgrades. We will be hosting some in-person and virtual training classes for both options on November 9.
Devastation in Western Alaskan 
As we think of our fellow friends and neighbors all over the country affected by the hurricanes around the United States and in Western Alaska, please consider donating today to our own neighbors first: Alaska ACF Western AK Disaster Recovery Fund
Reading Rewards are either a $10 Starbucks card or a $10 donation to the charity of your choice!
If you see your risk below, you can choose to send a $10 to the donation of your choice or receive a gift card to Starbucks. To claim your Reading Reward, email: akorver@ticak.com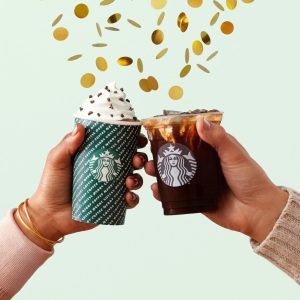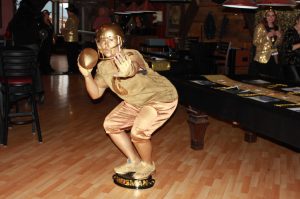 Dad Halloween Jokes!
Why do ghosts go on diets? So they can keep their ghoulish figures
Where does a ghost go on vacation? Mali-boo.
Why did the ghost go into the bar? For the Boos.
What is in a ghost's nose? Boo-gers.
Why did the policeman ticket the ghost on Halloween? It didn't have a haunting license.
Why do demons and ghouls hang out together? Because demons are a ghoul's best friend!
Why did the ghost starch his sheet? He wanted everyone scared stiff.
What does a panda ghost eat? Bam-BOO!
Why did the ghost quit studying? Because he was too ghoul for school.
What's a ghost's favorite dessert? I-Scream!
Where do ghosts buy their food? At the ghost-ery store!
How do you know when a ghost is sad? He starts boo hooing.
What did Dracula say when the witch and the warlock started kissing? Get a broom!
How do you know you've been ghosted? The poltergeist doesn't text you back.
TIC Halloween Costume Contest
Our annual TIC Halloween contest is back! Time to roll out your favorite costumes for fun and prizes.
Submit your office group picture by NOON on Monday October 31!  Best office Halloween winner will be announced in a special email on Monday Afternoon.
GRAND PRIZE: We will pay for your office to go to lunch, plus, the ever-important BRAGGING RIGHTS with THE TIC rotating gold-pan trophy for being the winners of the TIC Best Halloween Office Costume. Get started today! Last year's WINNERS…HUB International Anchorage!
ˇ