17 Nov

Thinking Thursday – Holiday Travel and Illness Awareness/Tips

In this edition:

*AEGIS coming soon exclusively to TIC

*Cyber Definition of the Week: Multi-Factor Authentication, and why it's important

*November Out of Office

*Holiday Travel and Illness Awareness/Tips

*Small Business Shopping Next Weekend-Support Local Alaska Businesses!

*Surplus Lines Requirements Slideshow PowerPoint Presentation

*And of course…Final Dad Turkey Cartoons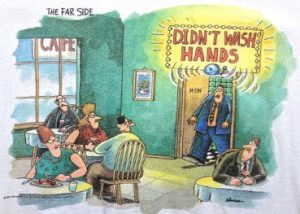 Holiday Travel and Flu Season is upon us-stay safe!
As the holiday travel season kicks up and flu season takes off, please take precautions to keep yourselves healthy. Alaska is currently facing hospital shortages due to flu/RSV cases on the rise according to Alaska NewsSource. Local Anchorage hospitals running out of room due to increase in flu/RSV, nursing and doctor shortages
Tips to stay safe and healthy during this holiday season from the CDC
Wash hands often with hot soapy water
Clorox/sanitize common surfaces
Bundle up to stay dry and warm
Avoid drinking/driving or getting into cars where others have
Get exams/screenings
Practice Fire Safety
Prep Food Safely
Eat healthy and stay active
November Out of Office
Susan out today
Stacy out today
Johnny out: today and tomorrow 11/17-18
Josh and Angela: 11/21-23
TIC Closed Thursday Friday
11/24-25 for Thanksgiving
TIC will be closed 12/9 at noon for our Holiday Team Luncheon
Simply send all information directly to:
(For Stargate issues, general questions, and for sending supporting docs both pre and post-binding)
(Renewal quotes)
(New Business quotes)
Cyber word/definitions of the week:
Multi-Factor Authentication, and why it's important: Multi-factor Authentication (MFA) is an authentication method that requires the user to provide two or more verification factors to gain access to a resource such as an application, online account, or a VPN. It's important because going forward, all cyber policies will require MFA to be used or a claim will not be covered. In two years, it will be a cyber policy requirement for any company that uses Cloud-based servers who also have Microsoft Office products-which is going to be be any remote office. This is an excellent description of what MFA is, how it's used, how it keeps cyber criminals out of your database, and some pictures of how it works. Take a few minutes to check it out! What is MFA by OneLogin
Reading Rewards are either a $10 Starbucks card or a $10 donation to the charity of your choice!
Robin recognized her risk last week-thanks for reading! If you see your risk below, you can choose to send a $10 to the donation of your choice or receive a gift card to Starbucks. To claim your Reading Reward, email: akorver@ticak.com
Reminder: New business submissions will be accepted on 12/1/2022, and the renewal transfer will start on 2/1/2023. We should have more updates the first week of December from our AEGIS Teammates. Please feel free to reach out to the awesome Personal Lines Team of Sara, Johnny and Corey with any questions or concerns. Also, we had some extra AEGIS and TIC swag so Sara will reach out and send some to you!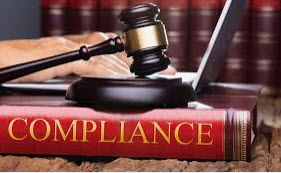 SOA Surplus Lines Requirements Presentation from earlier this week
If you were unable to attend Rebecca Nesheim, Tax Auditor, State of Alaska's presentation on Surplus Lines Requirements, I have included her presentation in this week's Thinking Thursday. She should be updating her presentation and including a new FAQ soon, and when that one appears, we will include it on our Stargate portal for your convenience. Please take a moment to share with your team and immerse yourself in the details of the Surplus Lines Requirements to be in compliance and to avoid costly errors and fines. Surplus Lines Requirements Presentation R.Nesheim SOA Tax Auditor 11.2022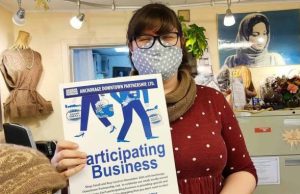 Black Friday=Buy Local! Shop Local Next Weekend
It's that time of year where we encourage Small Business shopping to help support our local and state economy. Support local businesses and get your holiday shopping done early with the Buy Alaska Gift Guide!
Prefer consumable goods? No problem! Support local food sources and shops by buying local with this Buy Alaska-Feed Alaska list of goodies and treats from local stores and vendors.
Finally, the Anchorage Downtown Partnership, along with the AEDC and Alaska Airlines, teams up with American Express on Saturday, 11/26 to encourage downtown shopping. The following link has a great map on all the local downtown retailers who are giving out great deals and discounts, but can help you have a chance to win 2 round trip tickets anywhere Alaska Airlines flies! Check out all the details at Small Business Saturday in Anchorage 11/26/22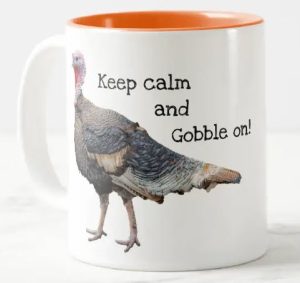 Coming in December…
12/1 Sourdough Sam and Sweater Steve are coming soon to Facebook/LinkedIn!
Covenant House will be our holiday charity next month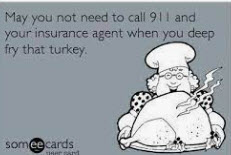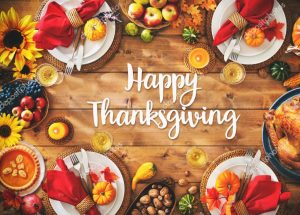 Maybe you should defrost the turkey?
In this classic AT&T Commercial, they remind you of the importance of good cell phone reception and why getting that call about defrosting a turkey before it hits that oil might be key…which is always a good tip for your customers. Am I missing some beard?