03 Mar

Thinking Thursday – March Madness Insurance

In this week's edition:
Chris retires on April 1, 2022
AIIAB's 2022 TIC Convention Opening Cocktail Reception Theme Revealed!
Iditarod starts this weekend + Fur Rondy
March Madness Insurance
War in Ukraine-Insurance Implications
Dad joke of the week + Hank the Tank Update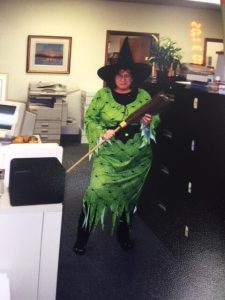 Chris hangs up her hat on April 1, 2022
After 33.5 years at The Insurance Center, Chris will officially retire from our office on Friday, April 1, 2022. No foolin'!
Chris was employee number 4 at The Insurance Center, and she has been a mainstay for many years. Many of you have had so many wonderful memories with her on the phone, at conventions, at other insurance networking opportunities, or just on tvia email. She has been our office "mom," confidant, friend, mentor, super-speedy quote-giver, and the person who has been so faithful to our business over all these years. She has learned every device in our office from typewriter to telex, fax to computer, telephone to iPhone, and has done so with great diligence and ease. It will definitely be a different office without her. While she deserves a life of relaxation, she has been such a key to our success that we will deeply and greatly miss her. She is currently on medical leave and will remain so for the rest of the month, but she would love to receive emails, cards, memories, pictures and other items of her history from you all. You can send email messages to ctrueblood@ticak.com. You can send cards, gifts and other goodies directly to the office and we will deliver them to her. I will also share various pictures of her over the the next few weeks. She loves to dress up for everything fun and is always up for a great time! This picture was from Halloween 2002.
*Sadly, she is allergic to flowers and anything heavily-perfumed, so she kindly requests that you refrain from sending those types of items.
AIIAB Annual Insurance Convention
September 27-29, 2022
Sitka, Alaska
Convention theme: Gold Rush
The Opening Cocktail Reception, sponsored by The Insurance Center, will be held on Tuesday evening 9/27/22
The theme…
SOLID GOLD
Come join us in beautiful Sitka!

High Cyber, Global Insurance Implications from Russia-Ukrainian Invasion
From an insurance perspective, this invasion will have an impact on inflation, tourism, property, and cyber. For an insightful account of the implications this incursion will have on different industries in Europe and around the world, read this article from Middle East Insurance Review: Global insurance likely to be heavily impacted by Russia's invasion of Ukraine
March brings on the Madness…and it needs INSURANCE!
You all know it's March Madness and it's time for basketball season to choose it's champion. But what does it take to cover the madness?! To find out, read this article from Property Casualty 360: Protecting the madness: Insurance and the NCAA Tournament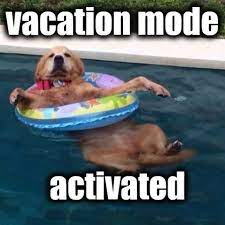 Happy Spring Break to everyone in Anchorage! There will be no Thinking Thursday next week as the Editor and Chief will be on Spring Break. Afterwards, we will be at the WSIA Underwriting Summit March 12-17 in Orlando, FL. Follow us on Facebook and Linked-In for all the adventures!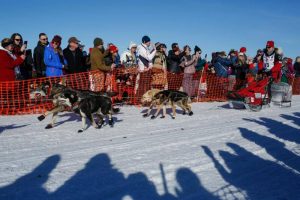 The 50th Anniversary of the Iditarod starts this weekend!
As Fur Rondy winds down, we hit the trails for an Alaskan-sized special event, the Iditarod, which starts Saturday March 5! This year they are celebrating their 50th Anniversary, and we are so happy they will be running the Iditarod, though it's getting harder and harder for them to find sponsors for this event. For all of the action starting in Anchorage and winding through to Nome, follow: The 50th Annual Iditarod Run
Catch all the Rondy action during its final week! Fur Rondy Events-final week

Street Racing grew in popularity-and in danger-during the pandemic
From Insurance Journal:
Emptier streets and boredom led to more people using the opportunity to dust off their street-cars and use them for high-speed car races. It also lead to many injuries and fatalities for those some innocent folks that didn't know they were in the middle of a unofficial racing danger zone. For all the details about the laws that are going to be changed to deal with this issue, Racing cars killed more people in the pandemic leading to new laws being written to prevent this in the future
MARCH OUT OF OFFICE
Josh/Ang: March 4-17
Kerry: March 11-14
Stacy: March 22-25
Johnny: March 24-25, March 31-April 1
Chris: Out all month, retires April 1
Simply send all information directly to:
info@ticak.com
(For Stargate issues, general questions, and for sending supporting docs both pre and post-binding)
renewals@ticak.com
(Renewal quotes)
quotes@ticak.com
(New Business quotes)
endorsements@ticak.com
certificates@ticak.com
Reading Rewards are either a $10 Starbucks card or a $10 donation to the charity of your choice!
Chai claimed his reading rewards last week-thanks for reading! If you see your risk below, you can choose to send a $10 to the donation of your choice or receive a gift card to Starbucks. To claim your Reading Reward, email: akorver@ticak.com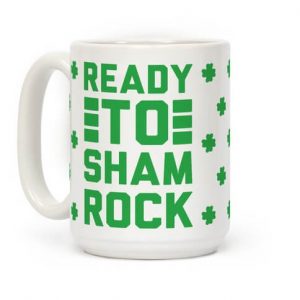 Dad joke of the week:

Which cat is the least loyal?
A cheetah.
UPDATE: Hank the Tank was framed-he gets a reprieve!
Well well well…Hank the Tank isn't the only smart bear in the neighborhood! He was being framed as the solo bear breaking into homes in the Tahoe area and was deemed such a threat that they were considering executing him. While he wasn't innocent of all crimes, California Fish and Game did some sleuthing and discovered that there might be up to three other different bears that had also figured out that winter cabins were filled with food to help them survive and thrive through the winter. The great news is that Hank won't be euthanized for his crimes. For the update: Hank the Tank and Others Breaking and Entering