02 Jun

Thinking Thursday – Meet Our New Teammates

In this edition:
Meet our new teammates, Susan and Audrey, and other Team TIC News
ePay Policy is about to get even easier!
To go mobile or not? Help us decide!
Lloyds of London gives Russian crude oil the boot
Friday is National Donut Day
AIIAB Events-Golf Tournament and Convention
June Out of Office
Kelly out June 9
Josh and Ang out June 17
AIIAB Golf Tournament June 24
Tim out June 20-21
Kelly out June 30 at noon/July 1
Simply send all information directly to:
info@ticak.com
(For Stargate issues, general questions, and for sending supporting docs both pre and post-binding)
renewals@ticak.com
(Renewal quotes)
quotes@ticak.com
(New Business quotes)
endorsements@ticak.com
certificates@ticak.com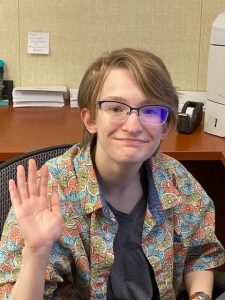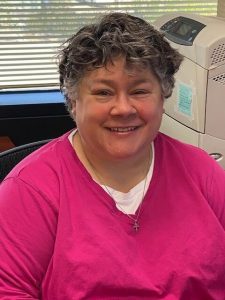 New Team Members at TIC + other Team TIC News
We are very excited to introduce you to our two new team members at TIC.
The first one is a super-recent graduate from West Anchorage High School. Audrey Syta joined us two days after she graduated high school and promptly embraced adulthood. We are already enjoying her youthful energy and can-do/will-do vibe she is bringing with her. She is answering our phones and taking on every task with enthusiasm. She is "trying out insurance" before she tackles college in the fall, but we are really hoping she won't cancel us after her 90-day summertime trial period is over, as we are all enjoying her being on our team. Welcome Audrey! You can reach Audrey at asyta@ticak.com
Our second team member is also a recent product of the Anchorage School District but in a completely different way. Susan Lilly is now a former ASD math teacher. She taught math at Service High School for over 8 years, has 2 different master's degrees in education, loves math, and is currently working on her masters in Business Administration and Accounting. Susan has been with us now for 6 weeks. She loves the challenge of learning about the world of insurance and how accounting plays a pivotal role in it. She has already been a wonderful addition to our team. To reach Susan, please email her at slilly@ticak.com
Other Team TIC News:
Sadly, please note that Leah Abbott is no longer with our team. We wish her well in her future plans.
Kerry is back from her one-night tour with the New Kids on the Block in New Orleans and from her shoulder surgery, but can only type with one hand, so please be patient if she is slower to respond than normal.
And finally, Phil Mink, Angela's dad/Josh's FIL and former TIC leader, is returning home to Alaska this weekend after a successful full hip/femur replacement that took him out of state for 8 weeks to Birmingham, Alabama, where the incredible team at UAB replaced his 1950's cancer-ridden parts with great new 2022 upgrades. He got to come home 5 weeks early, is doing great, and is kicking cancer's butt. Thanks for your continued prayers and support.
AIIAB Annual Insurance Convention
September 27-29, 2022
Sitka, Alaska
Convention theme: Gold Rush
The Opening Cocktail Reception, sponsored by The Insurance Center, will be held on Tuesday evening 9/27/22
The theme is..
SOLID GOLD
Come join us in beautiful Sitka!
We will also have Cyber CE Class at the convention, as well as some other great educational opportunities! Below is a picture of the amazing Sitka Lighthouse!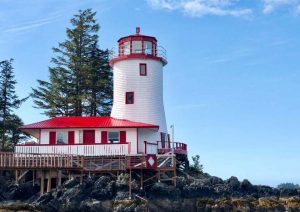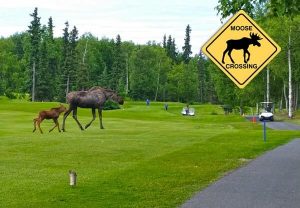 Mobile Apps on the rise-but would you actually use it?
Coming soon-ePay Policy is about to get even easier!
Coming in the next few weeks a Quote/SUB number will be needed to make a payment on our website. This will make it easier for you or your customer to find their account to make a payment. This will save time as they won't have to fill in additional information-they will just type in their Quote/SUB number, select the corresponding account, and type in the amount of money they want to apply. It's that easy! Once we go live in the next few weeks with this new upgrade we will let you know. If you have any questions, please feel free to email akorver@ticak.com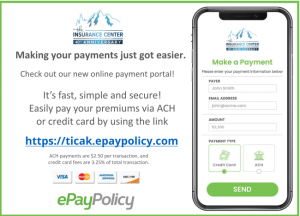 Lloyds of London working with regulators to implement Russian sanctions
In a surprise move, Lloyds of London is working with regulators to make it harder to insure Russian ships moving crude oil, which will make it more difficult for them to move their product around the world. This would deeply impact their ability to sell and make money to fund their war efforts against Ukraine.
For full details on the impact of this decision, read this article presented by Insurance Business America: Lloyds of London working with regulators to implement Russia sanctions
Reading Rewards are either a $10 Starbucks card or a $10 donation to the charity of your choice!
Ashlynn recognized her risk last week! If you see your risk below, you can choose to send a $10 to the donation of your choice or receive a gift card to Starbucks. To claim your Reading Reward, email: akorver@ticak.com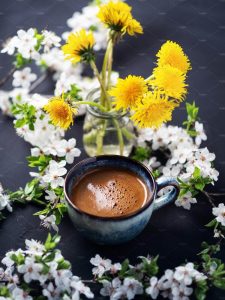 It's that time of year… AIIAB Golf Tournament
Friday, June 24, 2022
Tee time: 7:00 am IN THE MORNING
12:00 pm hosted lunch, beverages and great prizes from your best vendors!
O'Malleys on the Green-Anchorage, AK
We are a proud sponsor of the
Beverages and Fun!
To register your team or for more info, contact Kristin
Flashback picture from 2012: Bobby Hanson, Peter Mores, Shaun Sparks, Josh and Angela from Caddyshack-Themed Golf Event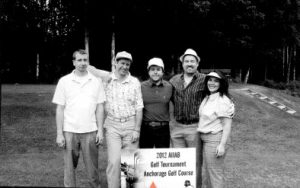 Tomorrow is National Donut Day-how will you celebrate?
We encourage everyone to check out your favorite local donut shops tomorrow. Yum!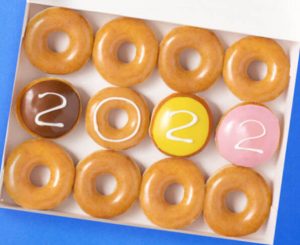 Donut Day Dad Joke Meme…