26 May

Thinking Thursday – Memorial Day

In this edition:
TIC offers new Liquor Liability Market
Mass shooting insurance skyrocketed last year-and we can imagine it will only increase even more after this months events
Wildfire Warnings in effect all over Alaska
Memorial Day events around Alaska
Memorial Day Dad Jokes
AIIAB Events-Golf Tournament and Convention

May Out of Office
TIC Closed Memorial Day
Monday May 30th
Kerry out of office 26-June 6
Angela in and out through June 6
Simply send all information directly to:
info@ticak.com
(For Stargate issues, general questions, and for sending supporting docs both pre and post-binding)
renewals@ticak.com
(Renewal quotes)
quotes@ticak.com
(New Business quotes)
endorsements@ticak.com
certificates@ticak.com

Mass shooting insurance increased last year-and we can only imagine it will significantly increase after the past few weeks

Two mass shootings in less than two weeks. One in Buffalo, one in Texas. There were 27 school shootings this year. I didn't know those facts until I started working on this article. This article from NPR highlights the number of mass shootings that have occurred at schools this year: 27 School Shootings So Far This Year 2022

On top of that, Mass Shooting Insurance has increased this past last year. We can only imagine it will increase significantly after these events over the past months with the church shooting, the Buffalo shooting, and now with the Texas school shooting. From Rueters Mass shooting insurance in high demand in 2021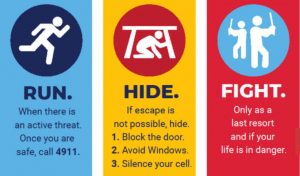 AIIAB Annual Insurance Convention
September 27-29, 2022
Sitka, Alaska
Convention theme: Gold Rush
The Opening Cocktail Reception, sponsored by The Insurance Center, will be held on Tuesday evening 9/27/22The theme is.. SOLID GOLD
Come join us in beautiful Sitka!
We will also have Cyber CE Class at the convention, as well as some other great educational opportunities! Below is a picture of the amazing Sitka Lighthouse!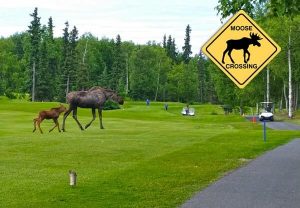 Liquor liability will help your tourism businesses this summer.
We brought this new liquor liability market to Alaska. Currently, they are quoting monoline liquor and packages with general liability. They are working on getting both the packaged property, and an excess liability offering onboard as well in the near future. Since they are a brokerage market rather than binding, please give them a bit more lead time on your submissions. We are very happy to find a new solution with others exiting the Alaska marketplace and we hope they come to realize what we already know, that Alaska is the best! Send all new business requests to quotes@ticak.com

Wildfire Warnings in full effect everywhere in Alaska
This week in Anchorage, due to the high temps and high winds a house fire got a lot of extra traction and gained extra attention in the Rabbit Creek area of South Anchorage. A woman was rescued from her deck, the house burned down to the ground, and an acre burned up, but over 30 units responded with the aid of a helicopter hauling water, but they contained the fire. It could have been a far more serious situation. For the full story: Anchorage housefire created wildfire threat
They haven't determined the cause of the fire as of yet. However, there is currently a burn ban in Anchorage and in the Mat-Su Valley. As of a few hours ago, the Anchorage Assembly would like to make it a criminal offense for those that go against the burn ban to be charged with a criminal offense that includes a fine of up to $10,000. From Alaska's News Source: Anchorage Assembly establishes a criminal offense for burn ban disobedience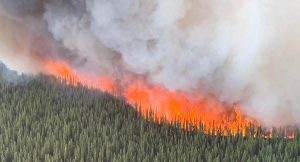 Reading Rewards are either a $10 Starbucks card or a $10 donation to the charity of your choice!
If you see your risk below, you can choose to send a $10 to the donation of your choice or receive a gift card to Starbucks. To claim your Reading Reward, email: akorver@ticak.com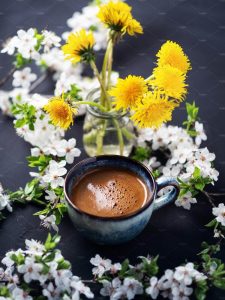 It's that time of year… AIIAB Golf Tournament
Friday, June 24, 2022
Tee time: 7:00 am IN THE MORNING
12:00 pm hosted lunch, beverages and great prizes from your best vendors!
O'Malleys on the Green-Anchorage, AK
We are a proud sponsor of the Beverages and Fun!
To register your team or for more info, contact Kristin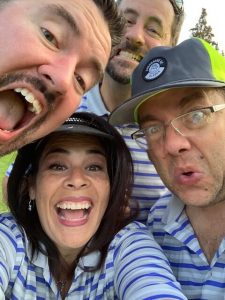 Flashback picture from 2019: John Kohler Senior, Peter Mores, Josh and Angela
Memorial Day Events around Alaska
Memorial Day Eagle River
Memorial Day BBQ American Legion Anchorage
Memorial Day Girdwood
Pre-Register for JBER Memorial Day Ceremonies
Memorial Day in Fairbanks at Pioneer Park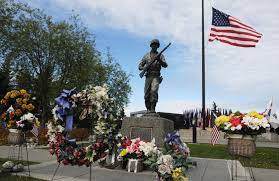 Events through the end of May
Listed in random order because that's how they appear on Google…from Anchorage to Sitka to Hope to Seward there is lots to see and do. And don't forget the Mermaid Festival in Seward this weekend! There is live Goat Yoga, music festivals, white water rafting, hiking, etc. Go and seize your day!
Live Events in May 2022 in Alaska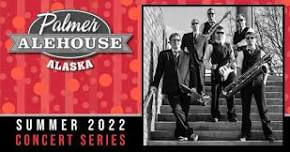 Memorial Day Dad Jokes…
Why are there no knock knock jokes about America?… Because freedom rings!
Teacher: "More than 200 years ago, our forefathers defeated the British in the Revolutionary War."… Student: "Wow! They must have been pretty strong, four men defeating a whole army!"
My great-grandfather fought with Napoleon, my grandfather fought with the French and my father fought with the Americans…. Your relatives couldn't get along with anyone, could they?
What was General Washington's favorite tree?…The infan-tree!
What is a cow's favorite holiday?… Moomorial day.
How did George Washington speak to during his 1st presidential Inauguration?…. In general terms.
The Memorial Day Weekend was coming up, and the nursery school teacher took the opportunity to tell her class about patriotism. "We live in a great country," she said. "One of the things we should be happy about is that, in this country, we are all free." One little boy came walking up to her from the back of the room. He stood with his hands on his hips and said. . . ."I'm not free. I'm four."
What kind of tea did the American colonists want?… Liberty.
What was the most popular dance in 1776?… Indepen-dance.
A Great American Book Never Written: "The Parts of the National Anthem" by Homer D. Brave.