14 Jul

Thinking Thursday – NAGA Association Family Convention

In this edition:
Taking a break this week-at the NAGA Association Family Convention 2022.
Anchorage Glacier Pilot Tickets Available for FREE through The Insurance Center
Dad Olympic Jokes
July Out of Office
Josh/Ang Convention + PTO July 11-26
Simply send all information directly to:
info@ticak.com
(For Stargate issues, general questions, and for sending supporting docs both pre and post-binding)
renewals@ticak.com
(Renewal quotes)
quotes@ticak.com
(New Business quotes)
endorsements@ticak.com
certificates@ticak.com
AIIAB Annual Insurance Convention
September 27-29, 2022
Sitka, Alaska
Convention Theme: Gold Rush
REGISTRATION CAME OUT THIS WEEK! REGISTER NOW FOR CLASSES AND RESERVE YOUR HOTEL ROOMS.
The Opening Cocktail Reception,
sponsored by The Insurance Center,
will be held on Tuesday evening 9/27/22
The theme for our party is..
SOLID GOLD
Come join us in beautiful Sitka!
We will also have Cyber CE Class at the convention, as well as some other great educational opportunities!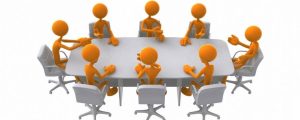 NAGA Association Family Convention 2022
This week, Josh and I are attending the NAGA Association Family 2022 Convention in Park City Utah, where we meeting with 15 other Independent Insurance MGA agencies around the country to discuss industry events, carriers, news and various other impacts of insurance around the country and world. At this particular convention, we also get to bring our kids so they get to meet other insurance families and interact and have fun too! We are enjoying the weather , and today after spending all morning in meetings, we are heading outside to visit the Olympic Park for some fun family activities with others in our industry. Follow us on Facebook and LinkedIn for all the fun! Because of this, we are doing a super-brief Thinking Thursday today and just recycling the risks from last week since only one person claimed their reading reward.
Reading Rewards are either a $10 Starbucks card or a $10 donation to the charity of your choice!
If you see your risk below, you can choose to send a $10 to the donation of your choice or receive a gift card to Starbucks. To claim your Reading Reward, email: akorver@ticak.com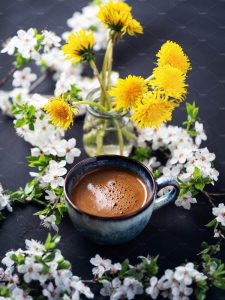 Free Baseball Tickets to the Anchorage Glacier Pilots
Want to see an Anchorage Glacier Pilot game? Just email akorver@ticak.com and we will mail or drop off tickets for you! akorver@ticak.com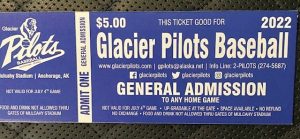 Tyler: How do fireflies start a race?
Ted: I don't know. How?
Tyler: "On your mark. Get set. Glow!"
Joke by Tyler S., Ferndale, Mich.
Zeke: Why were the swimming elephants thrown out of the Olympics?
Kyle: I haven't a clue.
Zeke: Because they couldn't keep their trunks up!
Joke by Adam K., Wolcott, Conn.
Peter: Why was the Olympian not able to listen to music?
Matthew: Why?
Peter: Because he broke the record!
Joke by Matthew M., Stone Mountain, Ga.
Dad Olympic Jokes
Seth: Why is basketball the messiest Olympic sport?
Will: I don't know.
Seth: Because the players dribble all over the court!
Joke by Travis V., Kilgore, Texas
Nicholas: What's the fastest bug at the Olympics?
Triston: What?
Nicholas: The quicket.
Joke by Nicholas R., Spokane Valley, Wash.
Dan: Why does Cinderella never win the Olympics?
Stan: Why?
Dan: She has a pumpkin for a coach and runs away from the ball.
Joke by Danny C., Ponte Vedra Beach, Fla.
Mike: Why is it so hot in a stadium after the Olympic games are over?
Andy: I don't know.
Mike: Because all the fans have left!
Joke by Mike A., Genoa, Ill.
Joe: What is a banana's favorite gymnastics move?
Barbara: Beats me.
Joe: The splits!
Joke by Turner F., Yankton, South Dakota