13 Jan

Thinking Thursday – NEW LAUNCHES TO BE ANNOUNCED

In this week's edition:
**NEXT WEEK-EXCITING NEW LAUNCHES TO BE ANNOUNCED. YOU WON'T WANT TO MISS IT!!**
Top 10 Cannabis Industry Trends to Watch for in 2022
Cannabis is a government money-maker
China's largest new underwater tunnel
New Dad Joke + Pandas in the snow: link works now!
JANUARY OUT OF OFFICE
Chameng out January 14-21
Josh and Ang out January 18
Chris out January 19
Sara out of the office January 25
Simply send any and all information directly to:
info@ticak.com
(Supporting docs both pre and post-binding)
renewals@ticak.com
(Renewal quotes)
quotes@ticak.com
(New Business quotes)
endorsements@ticak.com
certificates@ticak.com
China's new underwater tunnel
This is a cool article from CNN about China's new underwater tunnel that stretches over 6 miles and has 6 lanes. It's innovative and a super-human engineering feat. But it's not the longest one…to read all about this new tunnel and to get some other worldwide tunnel facts, read China's longest underwater highway tunnel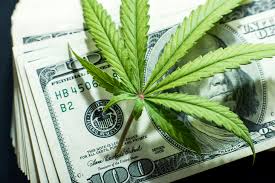 States are making bank off of weed taxes
In general, the government likes to authorize businesses that will make them more money. The great news for the government is that taxing cannabis really pays off and is filling the state and local coffers. From The Hustle:
All that staying home was apparently good for the weed industry. In 2020, U.S. cannabis sales hit a record $17.5B, per Forbes. But a new report from the Marijuana Policy Project found that the states were also profiting. The 18 states that have legalized recreational cannabis have raked in $10.4B in tax revenue since 2014. A few examples: Alaska (2016) has generated $95M. Colorado, which kicked off legal adult-use sales in 2014, has collected $1.79B. And California (2018), the largest state by population, has collected $3.1B.
The report doesn't include local tax revenues-but cities pull in money, too. Denver has generated $237.5M, and California's West Hollywood sees itself as the future Amsterdam. It currently has 6 dispensaries in 1.8 square miles, generating $2.2M a year
West Hollywood's Green Village-Marijuana Tourism
Cannabis is trending
Cannabis is one of the hottest E&S business trends this year for good reason. It's growing with leaps and bounds and requires a lot of insurance for all the different aspects of the business. From MJ Biz Daily, here are the top 10 Cannabis Trends for 2022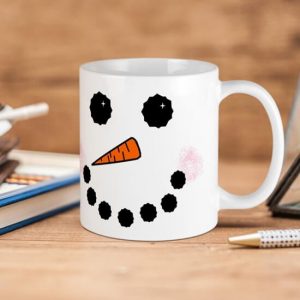 Reading Rewards are either a $10 Starbucks card or a $10 donation to the charity of your choice!
Tryna and Debra realized that my panda link was broken last week and let me know. Thanks for reading! And Shelby recognized her risk and donated. If you see your risk below, you can choose to send a $10 to the donation of your choice or receive a gift card to Starbucks. To claim your Reading Reward, email: akorver@ticak.com
Dad jokes and baby pandas
Dad Joke of the week:
My wife said I should do lunges to stay in shape.
That would be a big step forward.
Pandas in the snow-this link will work! Bad form on my part to lure you to a website with the promise of cute pandas and then I sent you to the 2022 Work Goals document! Boo-hiss! I truly apologize-it was a platform glitch and that was just rude to all of us. So here's the 48 second heartwarming video of a snow-loving baby panda playing at the nation's zoo: Pandas playing in the snow-link now working