19 May

Thinking Thursday – New Liquor Liability Market

In this edition:
TIC offers new Liquor Liability Market
AK expert tips for camping/hiking from novice to expert
Making the most of your Alaskan summer
Riding the Rails-Summertime adventure
Alaska Events through end of May
AIIAB Events-Golf Tournament and Convention

May Out of Office
Corey out May 19-23
Josh out May 19-20
Kerry May 19-30th
TIC Closed Memorial Day May 30th

Simply send all information directly to:
info@ticak.com
(For Stargate issues, general questions, and for sending supporting docs both pre and post-binding)
renewals@ticak.com
(Renewal quotes)
quotes@ticak.com
(New Business quotes)
endorsements@ticak.com
certificates@ticak.com

Making the most of your Alaskan Summer

Today is the LAST DAY OF SCHOOL in the Anchorage school district! If you are like me and thankfully eyeing the 60+ temps and warmer weather and wondering how to make the best of your summer, here are a lot of wonderful tips on how to get the most of the outdoors with family and friends. From Alaska Org. Expert Advice, here's how to enjoy camping and hiking and being outdoors to the max these next 12 weeks: Alaska Camping and Hiking Tips from Novice to Expert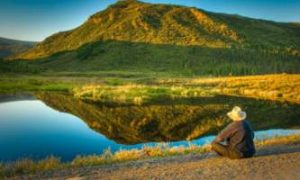 AIIAB Annual Insurance Convention
September 27-29, 2022
Sitka, Alaska
Convention theme: Gold Rush
The Opening Cocktail Reception, sponsored by The Insurance Center, will be held on Tuesday evening 9/27/22
The theme is.. SOLID GOLD
Come join us in beautiful Sitka!
We will also have Cyber CE Class at the convention, as well as some other great educational opportunities! Below is a picture of the amazing Sitka Lighthouse!
It's almost wedding season! So what should newlyweds be talking about besides table decor and the dj? Long-term financial plans and insurance=for real.
Ahh..marriage! Love and happiness are in the air! And who wants be "Debbie Downer" and talk about financial solidarity and compatibility when there are more important things to discuss, like who's going to catch the bouquet and what the theme of the wedding should be? But after the wedding, more people break up over finances than over infidelity. So it's better to have a solid plan and discussion over money before marriage than afterwards when it really gets hard to untangle assets. To make this conversation easier, from the experts at CNBC: These financial advisors give newlyweds the ultimate wedding gift: financial compatibility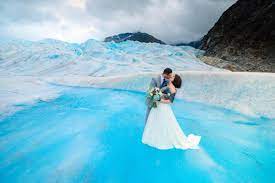 Liquor liability taking flight for this summer.
Liquor liability extends to exclusive lodges and cabins off the beaten path for the truly luxury travel experience. Make sure your customers are protected! We encourage fishing lodges, B N B's and high-end adventure experiences to purchase liquor liability insurance to protect their businesses.
We brought this new liquor liability market to Alaska. Currently, they are quoting monoline liquor and packages with general liability. They are working on getting both the packaged property, and an excess liability offering onboard as well in the near future. Since they are a brokerage market rather than binding, please give them a bit more lead time on your submissions. We are very happy to find a new solution with others exiting the Alaska marketplace and we hope they come to realize what we already know, that Alaska is the best! Send all new business requests to quotes@ticak.com
Riding the Rails-Summertime Adventure increases local business
I have lived in Alaska for over 40 years, and it wasn't until last week that I rode the rails on the Alaska Railroad down to Seward for the day. I hopped the train with my out-of-town guests and I am so glad I did! I saw a side of Alaska that I have never seen, and I got to enjoy the luxury of it as a passenger and tourist instead of as the driver and guide. I spent my time enjoying my family and got to narrate what I knew and got to share my local knowledge with awe-struck people from Miami, Europe and middle America who were blown away by the amazing Alaskan wilderness, something I take for granted every single day. It was awesome to see our state through their eyes with such wonderment. I got to see my daughter shine with her own knowledge as she explained about local fauna and history as we rode along, telling the people around us what a magical place we get to call home is all about. And then we got to see moose, eagles, and even a bear popped out in the upper snowy mountains to thrill us all. If you haven't had a chance, take a day or even a few to ride the rails-enchantment in your own state awaits!
The great thing about train rides is that it encourages tourism, which brings people to local stores, restaurants and local activities which all need insurance! Contact your local tourist locations and see if they need some insurance updates to help them cover their business needs.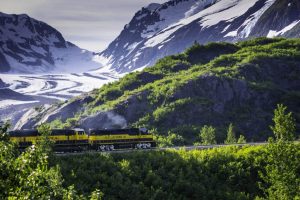 Reading Rewards are either a $10 Starbucks card or a $10 donation to the charity of your choice!
John recognized his risk from last week. If you see your risk below, you can choose to send a $10 to the donation of your choice or receive a gift card to Starbucks. To claim your Reading Reward, email: akorver@ticak.com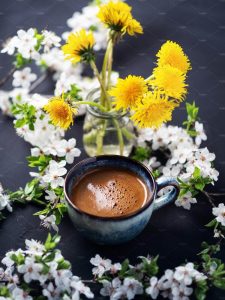 It's that time of year… AIIAB Golf Tournament
Friday, June 24, 2022
Tee time: 7:00 am IN THE MORNING
12:00 pm hosted lunch, beverages and great prizes from your best vendors!
O'Malleys on the Green-Anchorage, AK
We are a proud sponsor of the
Beverages and Fun!
To register your team or for more info, contact Kristin
Events through the end of May
Listed in random order because that's how they appear on Google…from Anchorage to Sitka to Hope to Seward there is lots to see and do. And don't forget the Mermaid Festival in Seward this weekend! There is live Goat Yoga, music festivals, white water rafting, hiking, etc. Go and seize your day!
Live Events in May 2022 in Alaska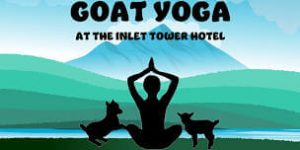 Early Summer Dad Jokes of the Week:
What kind of tree fits in your hand?
A palm tree!
How do we know that the ocean is friendly?
It waves!
What do you do if you get rejected at the sunscreen company?
Reapply
Where do sheep go on vacation?
The Baahamas
Why don't oysters share their pearls?
Because they're shellfish!
What does the sun drink out of?
Sunglasses
What did the reporter say to the ice cream?
What's the scoop?
Why didn't the sun go to college?
Because it has a million degrees.