28 Apr

Thinking Thursday – New Liquor Liability Market!

In this edition:
TIC OFFERS NEW LIQUOR LIABILITY MARKET!
T-Mobile's source code was hacked this week, and why a cyber policy is always a good idea
Commercial Insurance Rates Increasing in First Quarter 2022
AIIAB Events-Golf Tournament and Convention
Liquor Dad Joke of the week
Summertime is almost here!

May Out of Office
Josh and Ang May 6-10th
Corey May 13-23
Josh out May 17-20
Kerry May 16-30th
TIC Closed Memorial Day May 30th

Simply send all information directly to:
info@ticak.com
(For Stargate issues, general questions, and for sending supporting docs both pre and post-binding)
renewals@ticak.com
(Renewal quotes)
quotes@ticak.com
(New Business quotes)
endorsements@ticak.com
certificates@ticak.com

T-Mobile's Source Code Is Hacked+ Why 5G and hacking are going to be a cyber nightmare going forward

So you are thinking to yourself, who cares that T-Mobile's source code was hacked and what does the world moving towards 5G have to with problems with cyber hacking? Or more importantly, what does it mean for me and my customers? Well, according to Krebs on Security and Property Casualty360, as 5G and the physical domain world collide, it's going to give hackers more opportunities to collect data, to worm their way into your private information and give them broader access your customer's data. It's time for your small and medium size customers to take note and protect themselves by getting a cyber policy as soon as possible, or at the very least, at renewal. Because if a corporation as big and data-security driven as T-Mobile can have their info hacked into, then it truly can happen to anyone at anytime in the near future.

Cyber Risks for the Emerging 5G Era

Leaked chats show T-Mobile's source code stolen
AIIAB Annual Insurance Convention
September 27-29, 2022
Sitka, Alaska
Convention theme: Gold Rush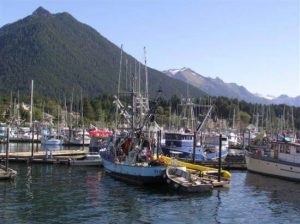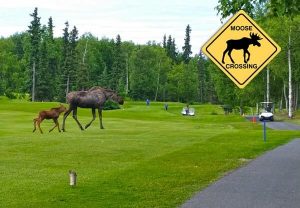 The Opening Cocktail Reception, sponsored by The Insurance Center, will be held on Tuesday evening 9/27/22
The theme is.. SOLID GOLD
Come join us in beautiful Sitka!
Who wants LIQUOR liability?
We are excited to let you know that we have a new brokerage market for liquor liability in Alaska! They are new to the state, but they are jumping in with both feet. Currently, they have quoting available for monoline liquor and packages with general liability. They are working on getting both the packaged property, and an excess liability offering onboard as well in the near future. Since they are a brokerage market rather than binding, please give them a bit more lead time on your submissions. We are very happy to find a new solution with others exiting the Alaska marketplace and we hope they come to realize what we already know, that Alaska is the best! Send all new business requests to quotes@ticak.com
Commercial Rates Increasing
Just like gas prices and everything else in the world, commercial insurance rates are also increasing, but not at the levels that they have been over the past few years. In this article from Insurance Business Magazine, rates have only increased by 11% in Q1, but that still isn't going to be an easy story to sell to consumers. For more insight, click on this Commercial Insurance Prices Up 11% in Q1 2022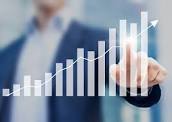 Reading Rewards are either a $10 Starbucks card or a $10 donation to the charity of your choice!
Ashlyn and Amy claimed their reading rewards. If you see your risk below, you can choose to send a $10 to the donation of your choice or receive a gift card to Starbucks. To claim your Reading Reward, email: akorver@ticak.com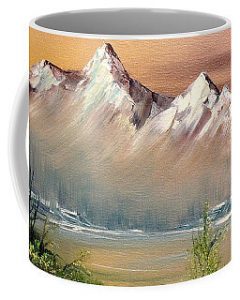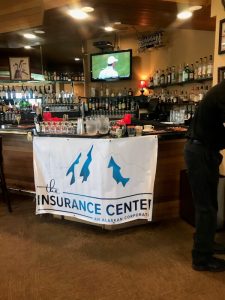 It's that time of year… AIIAB Golf Tournament in the WEEEEE hours of the morning!
Friday, June 24, 2022
Tee time: 7:00 IN THE MORNING
12:00 pm hosted lunch, beverages and great prizes
O'Malleys on the Green-Anchorage
We are a proud sponsor of the Beverages and Fun!
To register your team or for more info, contact Kristin
The first signs of spring…dandelions, budding trees and the trash along the highways….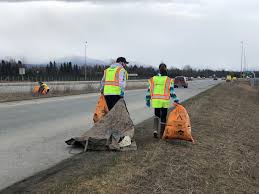 Anchorage City Wide Clean Up May 1 2022
Fairbanks Citywide Cleanup Day May 14
**I tried to look up the Homer, Kenai, Soldotna and Wasilla Clean Up Days but they don't have their dates posted yet. But that shouldn't stop you-grab a bag and some trash and clean up your town today!
Liquor Dad jokes this week:
"Dad, how do you know if someone is an alcoholic?"
Dad: "You see those cars over there son? An alcoholic would see eight instead of four. "
"Dad, there's just two cars."
____________________________
Eminem is working as a bartender when he notices his alcoholic friend walk in.
He orders a drink, so Eminem reluctantly pours him one.
When he's done, he asks Eminem for another serving.
Eminem slams his hands on the bar and tells him, "You only get ONE SHOT."