07 Oct

Thinking Thursday October 7

In this week's edition:
Cyber is unsafe for small business, Facebook goes dark earlier this week for 6 hours, freezes out thousands of businesses
Party is just 12 days away!
Fat Bear Week winner announced
Remembering Hobo Jim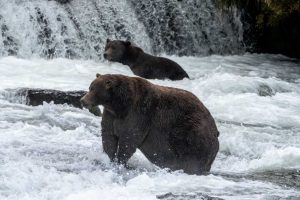 And the winner of Fat Bear Week is…
Fat Bear Winner this week is Otis 480! For all the fun details about how this worked out, check out this article from NPR: Fat Bear Week Champion is…
AIIAB 2021 Annual Convention
Anchorage, AK @ the Captain Cook Hotel
Tuesday-Thursday 10/19-10/21, 2021
Theme: Classic 1940's Hollywood, "You Had Me at Insurance"
The Insurance Center's 40th Anniversary Party at the Willawaw -AIIIAB 2021 Convention Opening Cocktail Party
Tuesday Night, October 19, 2021
6-9pm
Theme: A Night of Stars
Dress Code: Glamour 1940's Hollywood-style or come dressed as a 1940's movie star
Be our VIPS-Our Official Party Invite is below:
The Insurance Center's 40th Anniversary Invite
Need to register for the convention? Reach out to Kristin: akiiab@gci.net
For faster service, please use our intake emails.
Simply send any and all information directly to:
info@ticak.com
(Supporting docs both pre and post-binding)
renewals@ticak.com
(Renewal quotes)
quotes@ticak.com
(New Business quotes)
endorsements@ticak.com
certificates@ticak.com
But someone is always available!
If you get an "Out of Office" response from one of our team members, simply forward your message to info@ticak.com, as that email is always monitored and handed off to the right person. Thank you!
October Out of Office:
Josh and Ang out: 10/1-10/12
Stacy out 10/7
Kerry out: 10/13-10/15
Stacy and Johnny: Wednesday 10/20 they will be at the Vendor Trade Show at the AIIAB
Convention from 3-7 pm at the Captain Cook.
Thursday night 10/21 Chris, Kerry and Sara will be at the AIIAB Final Banquet
**Please note our office will close at noon Tuesday 10/19 to get ready for our 40th Anniversary party.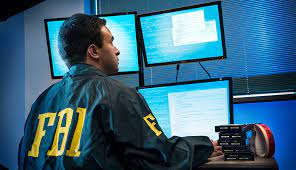 This week is a condensed version of Thinking Thursday because we are on a business trip. We will be back next week with a full-version. Thank you, as always, for reading!
There were LOTS of articles this week regarding the cyber issues surrounding home-working situations, the dangers of having small businesses so reliant on Facebook and other messaging apps, and small business being targeted by cyber criminals. For all the latest, these articles have been listed for your reading pleasure:
From NBC: After massive outage, small business owners lament-and reconsider-dependence on Facebook
From Insurance Business America/Bloomberg: How home working is creating new dangers
From PropertyCasulty360, Five cyber security myths you should know
Remembering Hobo Jim
Seven years ago, we held our AIIAB Opening Cocktail Reception at the Sourdough Mining Company to represent the "Past" portion of the "Past/Present/Future" AIIAB Convention. We wanted to have someone there that embodied the Alaskan spirit, so we asked Hobo Jim to come and play for a few hours. He was wonderful, gracious, and a heck of a lot of fun! We were saddened to hear of his untimely passing. The years he spent sharing his talent all over Alaska and the world will never be forgotten. Here is a personal picture of him playing that night, and at the end of the evening with the Barrett Ladies! We will always remember you fondly.
We've included the Alaska's News Source article that reflects on his wonderful career as Alaska's Balladeer:
Alaska musician Hobo Jim dies just over 2 weeks after announcing end-stage cancer diagnosis