31 Mar

Thinking Thursday – Retirement Tribute

In this edition:
Retirement tribute to Chris Trueblood
ePayPolicy Sock Raffle-2 more pairs to give-away!
Work-Bestie: How to say things professionally
GCI bringing 10G to Alaska
Moment of Zen-Sounds of the Forest
Dad joke of the week

April Out of Office
Chris: Officially Retired!
TIC's 41st Anniversary April 1
Josh out: April 6-12

Please note that Jonathan Tanner is no longer with TIC-all accounting questions can be sent to Angela at akorver@ticak.com. If you know of anyone who has accounting experience who would like to work here with us, please have them submit their resume to us-thank you!

Simply send all information directly to:
info@ticak.com
(For Stargate issues, general questions, and for sending supporting docs both pre and post-binding)
renewals@ticak.com
(Renewal quotes)
quotes@ticak.com
(New Business quotes)
endorsements@ticak.com
certificates@ticak.com

AIIAB Annual Insurance Convention
September 27-29, 2022
Sitka, Alaska
Convention theme: Gold Rush

The Opening Cocktail Reception, sponsored by The Insurance Center, will be held on Tuesday evening 9/27/22

The theme…
SOLID GOLD
Come join us in beautiful Sitka!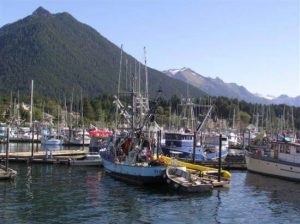 GCI Bringing 10G To Rural Communities
It's hard to imagine what 10G looks like when all the commercials now are just touting the power and speed of 5G capabilities, but that's GCI's aggressive plan-to bring 10G capabilities to Alaska and especially to the rural areas that need it most. (We also need it on Rabbit Creek hill in ANCH…just saying.) From FierceTelecom, GCI aiming to add 10G to Alaska's rural communities in next 10 years
Thanks for using ePayPolicy!
TOI AND SHANNON were the only ones to submit their names last week-so they get socks! Which leaves two more pairs up for grabs. Simply email me your name and tell me you want the socks. All entries will be put in a bucket and we will draw the names next week. They will be announced here in Thinking Thursday. Good luck-and thanks for using ePayPolicy!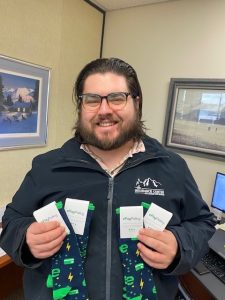 Everyone could use a Work-Bestie!
Sometimes even the most carefully-worded email can come off a little snarky. How does one fix that? With a little help from your Work-Bestie! This creative TikTok video helps people say things professionally without offending others. Give it a try today! From DailyMail.co.uk: The Professional Way to Tell Co-Workers What You Really Think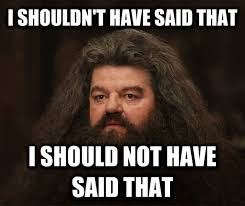 Thank you Chris Trueblood!
After 33.5 years at The Insurance Center, Chris is officially retired!
For 21 of her 34 TIC work years, Sara has been Chris's sidekick. As of today, Sara is now officially our Personal Lines and Bonds Manager, and Johnny Kohler, III is our Assistant Personal Lines Manager and Claims Manager. Chris has done an amazing job of training so many of our talented team over the years. We will never be the same without her. We thank her for her incredible service, dedication, loyalty and friendship. We were blessed to have her with us all these years, and wish her a wonderful and long retirement. These pictures are from Sara's own collection. The pictures are: Chris/Sara AIIAB FBX Sports Convention, AIIAB Past Night ANC Chris, Sara, Crystal, AIIAB Roaring 20's Alyeska Chris Sara, AIIAB Roaring 20's Banquet Chris, Sara and Susan, AIIAB Sports FBX Chris, Sara and Jamie, and finally, AIIAB ANC Diamonds and Denim night, with the TIC Crew of 2018.
You can send email messages to ctrueblood@ticak.com. You can send cards, gifts and other goodies directly to the office and we will deliver them to her.
*Sadly, she is allergic to flowers and anything heavily-perfumed, so she kindly requests that you refrain from sending those types of items.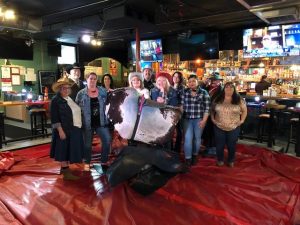 Reading Rewards are either a $10 Starbucks card or a $10 donation to the charity of your choice!
Ashlynn and Amy claimed their reading rewards last week-thanks for reading! If you see your risk below, you can choose to send a $10 to the donation of your choice or receive a gift card to Starbucks. To claim your Reading Reward, email: akorver@ticak.com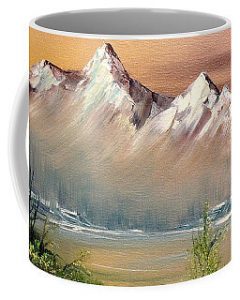 Dad joke of the week: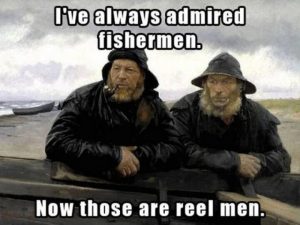 Moment of Zen: Sounds of the Forest are yours at the push of a button
Everyone needs a moment of chill especially as we head into the busy season. For a moment of peace and solitude, you can tune in to many sounds of the forest: Sounds of the Forest from around the World