24 Mar

Thinking Thursday – Russia's War Is Leading To Insurance Problems

In this week's edition:
Russia's war is leading to insurance problems
ePayPolicy Sock Raffle
Remembering Don Young
Chris retires on April 1, 2022
Sweet 16-Zags March On Today at 3 pm + Alaska State High School Basketball Championships
Dad joke of the week

MARCH OUT OF OFFICE
Stacy: March 22-25
Johnny: March 24-25, March 31-April 1
Tim Out: March 24
Chris: Out all month, retires April 1
Simply send all information directly to:
info@ticak.com
(For Stargate issues, general questions, and for sending supporting docs both pre and post-binding)
renewals@ticak.com
(Renewal quotes)
quotes@ticak.com
(New Business quotes)
endorsements@ticak.com
certificates@ticak.com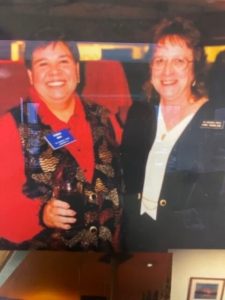 Chris hangs up her hat on April 1, 2022
After 33.5 years at The Insurance Center, Chris will officially retire from our office on Friday, April 1, 2022. No foolin'!
Thank you to everyone who has taken a moment to send her fun and great emails…she is loving them all!!
Chris was employee number 4 at The Insurance Center, and she has been a mainstay for many years. Many of you have had so many wonderful memories with her on the phone, at conventions, at other insurance networking opportunities, or just on tvia email. She has been our office "mom," confidant, friend, mentor, super-speedy quote-giver, and the person who has been so faithful to our business over all these years. She has learned every device in our office from typewriter to telex, fax to computer, telephone to iPhone, and has done so with great diligence and ease. It will definitely be a different office without her. While she deserves a life of relaxation, she has been such a key to our success that we will deeply and greatly miss her. She is currently on medical leave and will remain so for the rest of the month, but she would love to receive emails, cards, memories, pictures and other items of her history from you all. You can send email messages to ctrueblood@ticak.com. You can send cards, gifts and other goodies directly to the office and we will deliver them to her. I will also share various pictures of her over the the next few weeks. She loves to dress up for everything fun and is always up for a great time! These pictures are of her with my mom at a convention in Sitka, and her dressing as a gypsy and vampiress.
*Sadly, she is allergic to flowers and anything heavily-perfumed, so she kindly requests that you refrain from sending those types of items.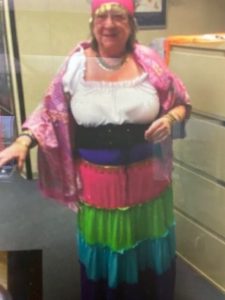 AIIAB Annual Insurance Convention
September 27-29, 2022
Sitka, Alaska
Convention theme: Gold Rush
The Opening Cocktail Reception, sponsored by The Insurance Center, will be held on Tuesday evening 9/27/22
The theme… SOLID GOLD
Come join us in beautiful Sitka!
Remembering Congressman Don Young, Congressman for all Alaska
I was honored to be the AIIAB Executive Director almost 14 years ago. In my first year, Doug Shaffer, current AIIAB President (2nd round), and then State Director John Sweeney and I went to the Capitol building to meet with our Congressman and Senators for the Big I Yearly Legislative Conference, where we knocked on the doors of our representatives to bring them our state's insurance needs. This is a yearly event, and this year it will be in-person at the end of April. Every Big I member has the opportunity to attend, but most of the time, your state association sends selected association delegates from the AIIAB Board to represent the state.
I was only able to attend this one time, but it did make an impact on me in many ways. I will never forget how nice Don Young was to us. He was the only one on the Hill who is allowed to have a gun in his office. (It's mounted on his wall.) His office is filled with animal trophies-another oddity in this otherwise glossy and paper-pushing environment. His seniority allowed him to have a giant office that felt more like someone's living room than an office space, and he was very gracious and welcoming. He told us to "come along, he needed to go make a vote," so I had to take 2 steps for each one of his one as we tried to keep up with him as he ate up those marble hallways with his long strides. He listened, he tried, and he was a good person. I know I was not the only one shocked and saddened when we heard of his sudden passing on his trip to Ketchikan. While I know not everyone agreed with his politics, I believe he always tried to do what was in Alaska's best interest. I have no doubt we will name some very cool stuff buildings or schools after him in the coming years, and we should thank him for his mighty voice on the Hill that was constantly raised in defense for us. I have no idea who we choose to fill those long strides and mighty shoes, but we should all take a moment to thank him and his family for their years of service to Alaska. We pray that we will all be able to celebrate his legacy in the near future, here in Alaska.
Russia's War is forcing some companies to leave…can they recoup their losses through insurance?
As the Russian-Ukrainian war extends into it's fourth week, many companies are exiting their Russian deals and peeling back their contacts and locations there. But can they recoup their losses? And what does it mean for future claims? This article from Daily Insurance News Flashpoint goes over some of these issues and concerns being raised, and what it could mean for the future. Can firms exiting Russia recoup their losses via insurance?
From the New York Times, here's a list of just some of the companies that are leaving Russia as quickly as they are able to: Which companies are leaving Russia?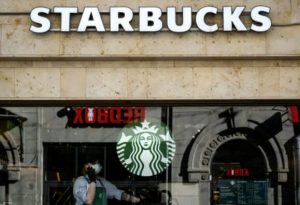 Thanks for using ePayPolicy!
You guys are loving this new system-thanks for letting us know it's working for you. If you haven't tried it yet, it's super-easy.
Our friends at ePayPolicy are helping me give-away their super-awesome corporate socks! Corey, modeling our TIC coat, will draw the names of 4 people to send a pair of these super-nice ePayPolicy socks to next week! Simply email me your name and tell me you want the socks. All entries will be put in a bucket and we will draw the names next week. They will be announced here in Thinking Thursday. Good luck-and thanks for using ePayPolicy!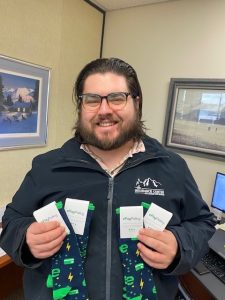 Reading Rewards are either a $10 Starbucks card or a $10 donation to the charity of your choice!
Ashlynn and Amy claimed their reading rewards last week-thanks for reading! If you see your risk below, you can choose to send a $10 to the donation of your choice or receive a gift card to Starbucks. To claim your Reading Reward, email: akorver@ticak.com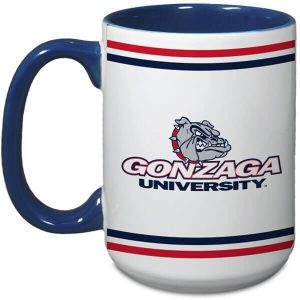 Dad joke of the week: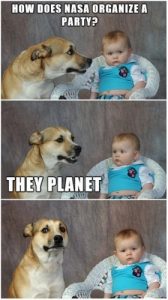 March brings on the Madness!
In case you didn't know, Gonzaga is playing TODAY in the Sweet 16. Please put all the positive vibes out in the universe for them to make it past this weekend! The Lady Zags upset a team in the first round to advance but lost to #1 ranked Louisville in the 2nd round. Congrats to all the players! We also want to wish all the kids playing in the Alaska State Basketball Tournament in Anchorage an excellent weekend! You can live-stream those games HERE