23 Mar

Thinking Thursday – Skiing Liability-is someone at fault for a skiing accident?

In this edition:

*Skiing Liability-is someone at fault for a skiing accident?

*Win the Apps Race! Completed submissions, Acords, supplementals, and loss runs get you your quote faster!

*WSIA Spring Summit 2023 success

*Iditarod 51 complete-Ryan Reddington winner, Jason Mackay Red Lantern finisher

*Spring Dad jokes

*AIIAB 2023 Events

*Reading Rewards are always available!
Can you be sued or be held liable for crashing into someone while skiing? The answer is yes-even in Alaska. Right now, Gwyneth Paltrow, famous actress and entrepreneur, is being sued by a doctor for allegedly crashing into him on the ski slopes in Utah, resulting in severe injury. He is suing her and they are currently in a legal court battle to determine if she is indeed at fault and if he should be awarded monetary damages. This is a technically something that can be sued over in Utah and here in Alaska. Per the article in Newsweek, their trial revolves around hinges on what a key witness, a ski instructor, might have seen. Ski trial for Gwyneth Paltrow hinges on key witness Many people speculate he is simply suing her because he knows she has deep pockets. In Alaska, there are statutes on the books that say someone is indeed liable for damages if they injure someone on the slopes, but there are many mitigating circumstances that must be met before someone can sue. For a look at the statutes that must be met before having a case to bring forth I have included them for your perusal:
In Alaska, Per Sec. 05.45.100.Duties and Responsibilities of Skiers stated in the House Bill 41 in the Alaska State Legislature, section 07:
Before beginning to ski from a stationary position or before entering a ski
07 slope or trail from the side, a skier has the duty to avoid moving skiers already on the
08 ski slope or trail.
09 (g) A skier involved in a collision with another skier or person that results in
10 an injury may not leave the vicinity of the collision before giving the skier's name and
11 current address to an employee of the ski area operator or a member of the voluntary
12 ski patrol, except for the purpose of securing aid for a person injured in the collision.
13 A person who leaves the scene of a collision to obtain aid shall give the person's name
14 and current address as required by this subsection after obtaining aid.
15 (h) A person who violates a provision of (c) or (g) of this section is guilty of
16 a violation as defined in AS 11.81.900. The commissioner of natural resources or an
17 employee of the Department of Natural Resources authorized by the commissioner may
18 issue a citation in accordance with the provisions of AS 41.21.960 to a person who
19 violates (c) or (g) of this section on state land.
AIIAB 2023 Events
AIIAB has some wonderful events coming up this next year.
First up is the AIIAB Annual Golf Tournament on Friday June 16, 2023 at 7 am at O'Malley's on the Green in Anchorage, AK. It will be a shotgun start. Sign up your team today, and bring your insurance clients! We are encouraging a lot of participation for this insurance event.
The Education and Convention Committees are busy at work putting together exciting events and classes for this year's convention in Girdwood, AK October 17-19, 2023. This year's theme is Fishing, Furs and Feathers. This truly Alaskan theme will allow XTra tuffs, fur coats, feathers, and lots of creativity! *No fur bikinis please!
We're Here For You!
New business quotes: quotes@ticak.com
Renewal business quotes: renewals@ticak.com
Follow up information on either new or renewal business: info@ticak.com
Endorsements on any business: endorsements@ticak.com
Certificates on any business: certificates@ticak.com
April Out of Office
Ang and Josh April 10-13
Ang 14-20
Completed Apps helps you win the race.
Win the apps race! Completed apps with loss runs, filled out Acords and supplementals, and any and all additional information ready to rock and roll help our underwriters get yours risks quoted faster! How to Fill Out An ACORD Form
Iditarod 51 is finished, and the grandson of the founding father was the winner!
Congrats to Ryan Reddington, the grandson of Joe Reddington Sr. for being the winner of Iditarod 2023!
Angela was the TIC office winner this year. Congrats to Kerry's musher Jason Mackey who was the Red Lantern winner as the last musher who made it to Nome. He had the honor of carrying his mother and brother Lance Mackey's ashes, who was a former Iditarod champion, with him during his race. Congratsto all the racers who completed their journey, and to all the amazing athlete-dogs who made it possible.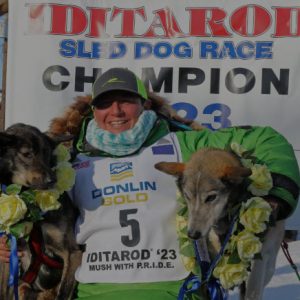 WSIA Spring Summit 2023
Josh and Angela spent 5 days racing around with our friends at NAGA (National Alliance of General Agents), raising money with Nautilus Insurance for St. Jude's Hospital at their Inaugural Fund Raiser Casino Night, and meeting with many business product vendors and partners to talk about emerging products and new opportunities. WSIA held their annual Business Meeting, electing new officers, congratulating excellent volunteerism within the organization, and hearing insights from Daymond John, CEO of FUBU and of Shark Tank fame. On the upside, NAGA and USA Alliance held its first joint Town Hall Meeting to present mutual areas of concern and interest as independent agents when we have to compete against larger agencies. It was considered a successful event by all who attended, and we all met on the lawn afterwards to chat with each other to discuss areas of growth and opportunities.
We look forward to seeing each other again in September 2023 in San Diego!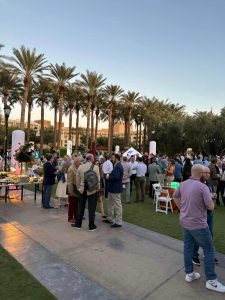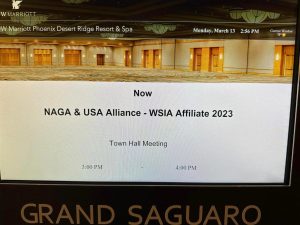 Personal Lines Insurers are cutting back on advertising spending based on losses, increase in claims.
Do you ever wonder how much the super-large guys are spending on advertising? Let's just say their budgets are a lot larger than mine. But they are shrinking. Geico reports largest cutback in ad spending in 2022
Reading Rewards are either a $10 Starbucks card or a $10 donation to the charity of your choice!
If you see your risk below, you can choose to send a $10 to the donation of your choice or receive a gift card to Starbucks. To claim your Reading Reward, email: akorver@ticak.com
Spring Dad Jokes
·     I once wrote a song about a tortilla, but it's more of a wrap.
·     A witch's vehicle goes brrroom brrroom!
·     If you see a crime at an Apple store, are you an iWitness?
·     If the early bird catches the worm, I'll sleep in until there are pancakes.
·     The wedding was so beautiful, even the cake was in tiers.
·     I used to be able to play the piano by ear, but now I have to use my hands.
·     I used to hate facial hair, but it grew on me.
·     Keep the dream alive, and hit the snooze button.
·     I tell dad jokes but I have no kids. I'm a faux pa.
I'm afraid of speed bumps, but I am slowly getting over it.
·     Some people think prison is one word, but to robbers, it's the whole sentence.
·     I used to be addicted to soap, but I'm clean now.
·     Spring is here! I got so excited I wet my plants!
·     I poured root beer in a square glass. Now I just have beer.
·     I had a dream about being a muffler. I woke up exhausted.
·     Talk is cheap until you talk to a lawyer.
·     A pony with a cough is just a little horse.
·     To whoever stole my copy of Microsoft Office, I will find you. You have my Word!
·     How do celebrities stay cool? They have many fans.