11 Nov

Thinking Thursday – Thankful for our Veterans today

In this week's edition:
Thankful for our Veterans today
WSIA Marketplace next week
The Infrastructure Bill: What it means for general contractors and insurers
Northfield Incentive Flyer
Winterizing Vacant Properties
Moment of Gratitude

Thank you to our Veterans today and every day.
Veterans Day originated as "Armistice Day" on November 11, 1919, the first anniversary of the end of World War I. Congress passed a resolution in 1926 for an annual observance, and November 11 became a national holiday beginning in 1938. Unlike Memorial Day, Veterans Day pays tribute to all American veterans—living or dead—but especially gives thanks to living veterans who served their country honorably during war or peacetime.
Our office will be closed today at 2:00 today to honor our veterans.
NOVEMBER OUT OF OFFICE
Chameng had a beautiful baby boy this past Monday on 11/8/2021. Congrats Chameng!
He will be out of office until 11/19/2021
Kerry out: 11/11-12
Josh and Ang out: 11/15-26
(WSIA Convention+holiday)
Kelly out: 11/18-19
Stacy out: 11/22-24
TIC will be closed Thanksgiving
Day and Black Friday 11/25-26
For faster service, please use our intake emails.
Simply send any and all information directly to:
info@ticak.com
(Supporting docs both pre and post-binding)
renewals@ticak.com
(Renewal quotes)
quotes@ticak.com
(New Business quotes)
endorsements@ticak.com
certificates@ticak.com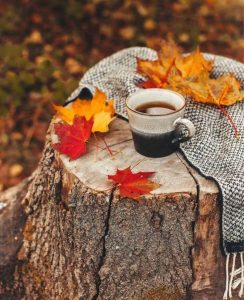 Reading Rewards are either a $10 Starbucks card or a $10 donation to the charity of your choice!
If you see your risk below, you can choose to send a $10 to the donation of your choice or receive a gift card to Starbucks. To claim your Reading Reward, email: akorver@ticak.com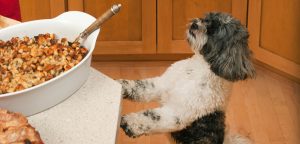 CLICK HERE: Don't forget Pet Safety during Thanksgiving!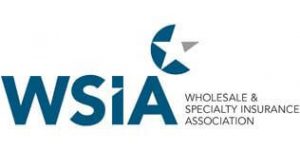 We represent Alaska next week at the annual WSIA Marketplace!
Josh and I are heading out to San Diego next week to meet with 5000+ of our insurance friends at the WSIA Marketplace. It's a chance for all of the Surplus Lines companies in the world to gather in one place to meet in person and to chat about the future of E&S (exciting and sexy!) insurance business. As we continue to navigate through COVID-19 issues and grapple with a hardening market, it's more important than ever that we have a chance to talk with current and new carriers, and to check out the latest in technology and products. We want to stay on the forefront of insurance to offer our Alaskan customers the best options possible. If you have a market you would like us to pursue, please send an email to me at akorver@ticak.com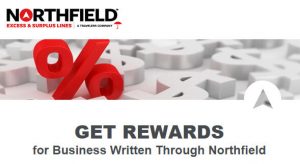 Northfield Incentive Flyer
Are you currently a Traveler's Retailer? We are a Northfield General Agent! Which means you could be earning credit for the Travelers Commercial Lines Performance Plus or FVB calculation. For all the details, visit Northfield Rewards link.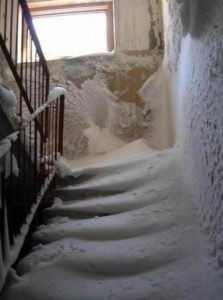 Don't let winter inside your vacant property-take precautions so your property doesn't end up like this!
Today in Anchorage we are currently being buried under 18 inches of snow, so this is a great day to remind people about having their customers winterize and protect their properties. In this article from InsuranceBusinessMagazine, these are some of the cold-weather dangers to avoid. Cold weather dangers; winterizing investment properties properly

The New Infrastructure Deal: What does it mean for general contractors and insureds?
The new Infrastructure Bill that passed last week might become an issue as more contractors, already experiencing a labor and materials shortage, try and hire more and more labor, but these new people aren't experienced. What kind of impact could that have on claims and building into the future? Carrier Management.com looks into the potential areas of concern and how it could impact both the construction and insurance industries: The Infrastructure Bill: What it means for contractors and their insurers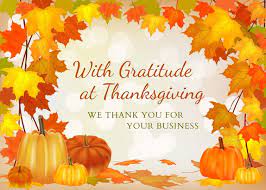 Moment of Gratitude
November is typically the month to count our blessings and remember what we are most grateful for in our lives. To that end, we will put inspirational pictures during November to inspire those sentiments. May you continue to be blessed throughout this year.