08 Sep

Thinking Thursday – The Queen Passed Away

In this edition:
The Queen Passed Away Today
Iditarod and Alaskan mushing legend Lance Mackey succumbs to cancer
UAF has it's own drone school!
Los Angeles School District Cyber-Attacked days before new school year starts
FINAL MONTH! We need our independent agents to attend! Have you registered for AIIAB Convention 2022 yet?
Gold Dad Jokes this week (with more to come)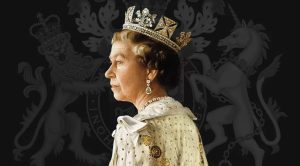 God Save the Queen
It is with great sorrow today that the world loses its monarch, it's matriarch and its grandmother, The Queen. She passed away at the age of 96 after reigning for 70 years. Queen Elizabeth II Has Died 9.8.2022
September Out of Office
Josh and Ang: 9/12-14 WSIA Conference
TIC Closed 9/27 at noon for
AIIAB Cocktail Party!
*Many TIC Underwriters will be in Sitka for the AIIAB Convention 9/26-9/30**
Simply send all information directly to:
info@ticak.com
(For Stargate issues, general questions, and for sending supporting docs both pre and post-binding)
renewals@ticak.com
(Renewal quotes)
quotes@ticak.com
(New Business quotes)
endorsements@ticak.com
certificates@ticak.com
AIIAB Annual Insurance Convention
September 27-29, 2022
Sitka, Alaska
Convention Theme: Gold Rush
Time to Register!
Have you done it yet?!
The Opening Cocktail Reception,
sponsored by The Insurance Center,
will be held on Tuesday evening 9/27/22 at
The Bayview Restaurant and Pub
407 Lincoln Street (upstairs)
Downtown Sitka, AK 99835
The theme for our party is..
SOLID GOLD
Come join us in beautiful Sitka!
We will also have Cyber CE Class at the convention, as well as some other great educational opportunities!
Shine on!
Lance Mackey, 4-Time Iditarod Champion, passed away yesterday from 20 year battle with cancer
In the world of Alaskan champions, Lance Mackey stood with the greats. After being diagnosed and winning his first battle with throat cancer and going on to win more Iditarod victories after his remission, he finally surrendered to his second round. He is a legend among mushers and Alaskans. Alaskans and the world mourn the loss of our great musher. From Alaska Public Media: Legendary Alaska musher Lance Mackey dies at age 52
UAF has it's own drone school–and it's awesome! 
UAF is such a unique school because of its location, but now, it has a particular class that sets it apart. They are creating a new program to train kids from Alaska on how to run commercial drones and create a career out of it, and creating a new opportunity that was never there before. From UAV Newsletter: Students find sky-high excitement with class at UAF Drone Center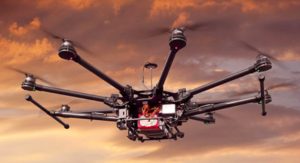 Los Angeles School District, the 2nd largest in America, held for ransomware attack 2 days ago-puts nation on alert; school still starts on time
The attack on this school district's computers that shutdown their system the few days before school started and affects 70K+ employees and 500K students has gotten the attention of the White House and the National Security Council. Despite the attack, school still started, and no ransom has been delivered but the data has been compromised. It appears that school districts and community facilities are often targeted by cyber hackers. Just a reminder, you can get a fast cyber-pack proposal with multiple quotes for your customers through our Stargate Portal via the "Sayata Cyber" Cyber Rater. From NPR, A cyberattack hits the Los Angeles school district alarming the national security council, White House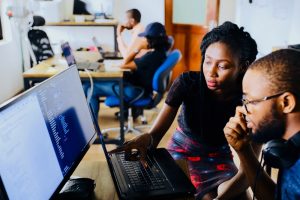 Reading Rewards are either a $10 Starbucks card or a $10 donation to the charity of your choice!
If you see your risk below, you can choose to send a $10 to the donation of your choice or receive a gift card to Starbucks. To claim your Reading Reward, email: akorver@ticak.com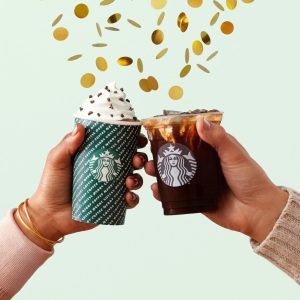 In memory of Philip Mink: April 24, 1950-August 25, 2022
Thank you for your continued messages, emails, texts, flowers and cards to the office and to our homes. They are greatly appreciated. A Celebration of Life will take place next summer on Saturday June 17, 2023 at the Land's End Resort in Homer, Alaska at the Quarter Deck, with a bonfire and fun to follow.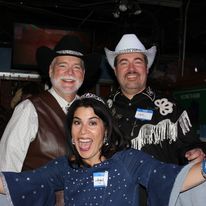 New Gold Dad Jokes
Why did the prospector get kicked out of the pub?
It's illegal to sell alcohol to miners
What do you get when you throw a piano down a mine shaft?
A flat miner
Why did they build a castle for the pile of gold?
Because it's a noble metal
What did the iron say to the gold when it tried to wake him up?
AU, get out of here!
What did the gold collector bake for dessert?
Karat cake
Why did the man turn down a mining opportunity?
He had heard it was a rock bottom job
Why was the underground miner depressed?
He couldn't see the light at the end of the tunnel
Why do miners make good accomplices?
They won't snitch, they're good at mining their own business
Why did the miner quit his job?
Because every time he put his helmet on he felt light-headed