21 Jul

Thinking Thursday – TIC Team Update

In this edition:
TIC Team Update
Small businesses can receive additional funds-link to how they can get extra funds for Employee Retention
GEICO and STD Payout Update
3 Million Acres on Fire in Alaska
New 988 Crisis Line Available
Rain Dad Jokes
Employee Retention Credit Available for Small Businesses
Do you or your customers need help retaining employees post-COVID, especially if they are in the hospitality industries? Did they have a hard time keeping their employees, or struggling to find new ones while business ramps back up? If so, they may be eligible for PPP-type money that requires no pay back. But be warned-there are also lots of people out there that want to "help" business owners, for a generous fee for themselves, help access to these funds. But it is out there and available for small and medium business owners who could use the money to retain their current employees. For more information through the IRS, visit this website: IRS Employee Retention Credit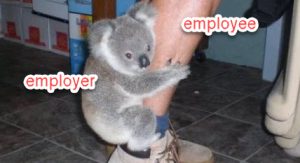 July Out of Office
Josh/Ang PTO July 21-26
Simply send all information directly to:
info@ticak.com
(For Stargate issues, general questions, and for sending supporting docs both pre and post-binding)
renewals@ticak.com
(Renewal quotes)
quotes@ticak.com
(New Business quotes)
endorsements@ticak.com
certificates@ticak.com
AIIAB Annual Insurance Convention
September 27-29, 2022
Sitka, Alaska
Convention Theme: Gold Rush
Time to Register!
Convention link HERE
The Opening Cocktail Reception, sponsored by The Insurance Center, will be held on Tuesday evening 9/27/22 at
The Bayview Restaurant and Pub
407 Lincoln Street (upstairs)
Downtown Sitka, AK 99835
The theme for our party is..
SOLID GOLD
Come join us in beautiful Sitka!
We will also have Cyber CE Class at the convention, as well as some other great educational opportunities!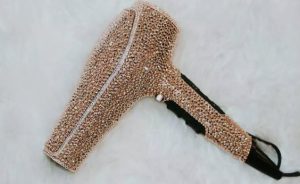 Meet TIC's Newest Team Member, Jessica Barker!
We are thrilled to welcome Jessica Barker to our team! She has a great history as an MGA underwriter with 26 years of industry experience and as a lifelong Alaskan. Jessica brings a wholistic view pulling from a career spanning work in agencies, MGAs, and and as a terrific underwriter. Many of you have worked with her in other capacities. She prides herself on her quick response, her turnaround time and accuracy. Jessica lives by the motto "Service is the rent you pay for living on this Earth." Jessica is independent and adventurous and when not working, she is a fierce advocate for animals and rescues/ fosters Great Danes. Jessica also loves axe throwing, kayaking, and belly dancing. Recently she has started learning how to play the violin. Welcome to Team TIC!
In other team news, Keane Pokupec resigned last week for another opportunity. Kelly Kohler or any other commercial team member is happy to help provide any assistance during this transition period.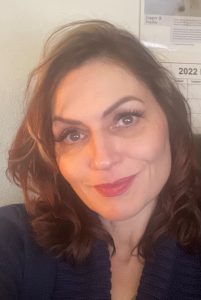 Reading Rewards are either a $10 Starbucks card or a $10 donation to the charity of your choice!
If you see your risk below, you can choose to send a $10 to the donation of your choice or receive a gift card to Starbucks. To claim your Reading Reward, email: akorver@ticak.com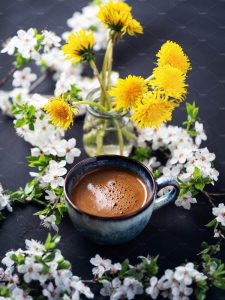 Rain dampens the fires, yet over 3 million acres caught on fire this summer in Alaska
While the rain might be putting a major bummer on the end of July, it's very much needed to dampen a very terrifying fire season in Alaska. Over three million acres have burned this year alone, and without the rain, it would have been worse. What's amazing is that for the sheer size of fires, the small amount of damage is so minimal. For the full report, from the Alaska Public Media With Nearly 3 Million Acres Burned Rainy Weather Slows Down Fire
GEICO'S not ready to pay out the STD award claim yet…and here's why.
Just because the judge and jury awarded the woman $5.2 million for her pain and suffering doesn't mean that GEICO is willing to concede. They say that the claimants have tried to sue other insurance companies for the same thing-claiming other locations. For all the details from Insurance Business America Why GEICO's $5.2 million claim is being pushed back against
New Crisis Line Available 988
Crisis line is now available for those who need mental help. It just became available this week to help those seeking mental health in a crisis. Much like 911, it is manned 24-7 and during these times, it is considered essential. Simply dial 988 for mental health crisis

Dad Rain Meme