10 Feb

Thinking Thursday – Valentine's Day
Happy Valentine's Day, Cyber Podcast, Stargate, Olympic Insurance
In this week's edition:
Cyber Quotes now accessible through Stargate!
What agents should know about cyber insurance: podcast from industry leader
Winners of ePayPolicy notebooks
Happy Valentine's Day from TIC
Olympics and insurance; all eyes on the Ukraine
______________________________
Access Cyber Quotes directly through Stargate!
You can get multiple cyber quotes in minutes!
Have you tried it yet? Let us get you hooked up! All quote, binder, and policy documents created after 1/1/2022 are accessible for both Personal Lines and Commercial Lines. Additionally, payment status on any active invoice can be looked up in real time. Once we are able to record the payment in the system, you will be able to see it paid. To gain access to Stargate, reach out to Tim Gibson at tgibson@ticak.com. He can also give you a Zoom demonstration if you would like. Stargate is located at the top right hand side of our website for your convenience.
Our agents are already thrilled with Stargate-here are some of their comments:
"I love that we can see whether or not payment has been submitted without having to reach out to your team directly. We have also been able to access The Gold Star Raters quickly and easily to begin working on quotes. All in all, it is a huge upgrade and I look forward to exploring it more." -Shannon

"I love the easy access to seeing if a renewal payment has been made and being able to see where renewals are in process. It was a total score to be able to give my client a real time estimate on turning his certificate request around. Thank you for creating the Stargate Portal!" -Misty
______________________________
Reading Rewards are either a $10 Starbucks card or a $10 donation to the charity of your choice!
Jody claimed her reading rewards last week-thanks for reading! If you see your risk below, you can choose to send a $10 to the donation of your choice or receive a gift card to Starbucks. To claim your Reading Reward, email: akorver@ticak.com
______________________________
The winner of the ePayPolicy notebooks are…
Congrats to Susan and Amy for submitting their name into the drawing for the ePayPolicy notebooks! We had 10 folks looking for a new swag item. This new system is really working for you and your customers-so thanks for giving it a try!
______________________________
FEBRUARY OUT OF OFFICE:
Chris: Feb 10-18
Josh/Ang: Feb 10-11
Stacy: Feb 14
Josh/Ang: Feb 18-21
Our office will be open Monday, February 21 for President's Day
Simply send all information directly to:
(For Stargate issues, general questions, and for sending supporting docs both pre and post-binding)
(Renewal quotes)
(New Business quotes)
______________________________
Wishing all of our lovely customers a fun and joyful Valentine's Day on Monday, February 14th.
______________________________
Featured on our Announcements page on Stargate:
40-Minute Podcast by Kingsley Flynn, Cyber Insurance Expert, on what you need to know to help protect your customers from a cyber threat. You can listen while you work, which is multitasking at it's finest!
What agents must know about cybersecurity coverage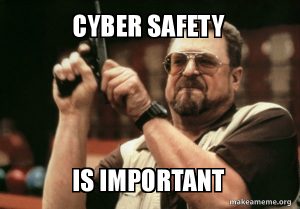 ______________________________
Insurance and the Olympics; how threats, politics and viruses can cost commercial insurers
I absolutely love watching the Olympics. I am a sports junky and this is the pinnacle of sports for people like me. But I've never thought about what needs to be insured to make sure these events happen, and the sheer cost of when things go wrong. Right now, there is a concern about the Russians amassing their army on the Ukraine border and what it could mean to the Olympics and their insurers. From Rueters, Winter Olympics 2022 and what it could cost insurers if things go wrong
______________________________
Dad Valentine joke of the week:
What did one oar tell the other oar?
This is so row-mantic!
______________________________
Some fun and easy Valentine's ideas that take life up a notch
Whether you love or loathe Valentine's Day, here are a few great ideas for new cocktails, mocktails or desserts to make you feel good no matter who you want to celebrate with!
Valentine's Day Specialty Cocktails
21 family-friendly mocktail recipes for Valentine's Day
Valentine's Brownie Pizza Recipe