22 Dec

Thinking Thursday – Videos of Meteor flashing across Alaska from the other day

In this edition:

*TOMORROW: TIC Ugly Holiday Sweater Competition entries due by noon!

*Sourdough Sam and Sweater Steve get ready to roll out

*Covenant House is our 2022 Holiday Charity-thank you to everyone who donated!

*AEGIS Update

*Fortnight Fine-Children's Privacy Protection Act violated and leads to huge FTC fine

*ASD creates a plan to make up for lost snow days

*Bonus! Videos of Meteor flashing across Alaska from the other day

December Out of Office 

Kelly out: 12/23-12/27

Kerry out: all next week

TIC Closed Monday December 26th

TIC Open Friday December 30th

TIC Closed Monday Jan 2nd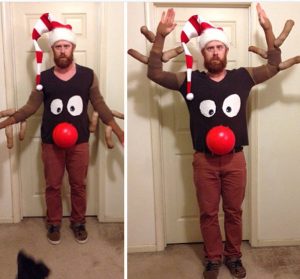 TOMORROW! Email us your photo by BY NOON for judging. TIC's Ugly Holiday Sweater Contest
Bring your worst and win! Get started on yours today-the winner will receive a $50 Amazon card. Please send entries to akorver@ticak.com. Thanks!
Epic fine for Fortnight game due to violation of Children's Privacy Protection Act
If you are a parent or a gamer of any kind in the past 8 years, you have heard of the online game called Fortnight. It allows you to make in-game purchases that improve your player status with every purchase you make. While a brilliant marketing tactic to engage people to buy more stuff to become better players, according to the FTC, this was an act of taking advantage of children and their funds, and also inadvertently gave online adult predators direct access to them. And for that, the owners of Fortnight got walloped with a giant fine. With all the details, from Axios, Epic Games fined $520 Million in FTC's Fortnight game privacy case
Reading Rewards are either a $10 Starbucks card or a $10 donation to the charity of your choice!
If you see your risk below, you can choose to send a $10 to the donation of your choice or receive a gift card to Starbucks. To claim your Reading Reward, email: akorver@ticak.com
AEGIS Update: We will have an update when you have direct access to it. Please feel free to reach out to Sara or Johnny with any questions or concerns.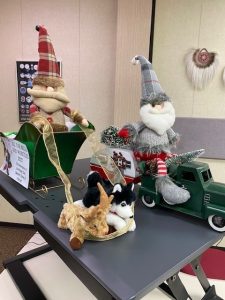 Sourdough Sam and Sweater Steve get prepared to pack up and drive out with Rudolph and Balto.
Today Sourdough Sam and Sweater Steve are gassing up their rides and prepare to ride off into the early sunset this Winter Solstice week. It's been such an adventure as always. They sure love their time here at TIC, but all good things have to come to an end. They will join us tomorrow for our Holiday Breakfast and hug us all before they head out for the North Pole. Here are some final pix of them handing out presents with Kerry and Shannon. Kerry is is our Commercial Lines Manager and keeps all the Elves in check. Shannon is our Front End Receptionist and keeps all of your calls in order.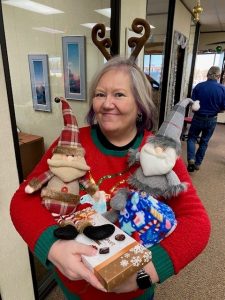 Anchorage has already had SEVEN snow days this year! So what will ASD do to make up an entire week of lost education? This is the strange plan so far…from Alaska's News Source:
Anchorage School District Has Plan to Make Up Lost Snow Days
We're Here For You Even During Snow Days!
New business quotes: quotes@ticak.com
Renewal business quotes: renewals@ticak.com
Follow up information on either new or renewal business: info@ticak.com
Endorsements on any business: endorsements@ticak.com
Certificates on any business: certificates@ticak.com
Holiday Dad Jokes-And Awkward Dad Holiday Photos 🙂
What do you call an obnoxious reindeer? Rude-olph.
What do grapes sing at Christmas? 'Tis the season to be jelly.
What's the difference between the Christmas alphabet and the ordinary alphabet? The Christmas alphabet has Noel.
What did the gingerbread man put on his bed? A cookie sheet!
What do snowmen eat for breakfast? Ice Crispies.
Who is never hungry at Christmas? The turkey—he's always stuffed.
Wishing you a Merry Christmas and Happy Holidays!
As we head into the holiday weekend, please note we will be closed on Monday. We wish you all a bright holiday extended weekend. We wanted to share with you videos of the meteor captured from many doorbell cameras in Alaska by Alaskan News Source. May you all capture a fallen star….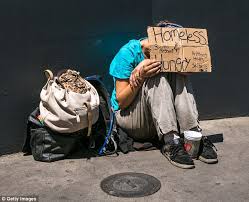 TIC's Holiday Charity of the Year is Covenant House of Alaska
THANK YOU FOR YOUR DONATIONS! Sheryl from Randall Moss was our donation winner this year, and she is so awesome that she's asked us to use her own winnings from us, and apply it to Covenant House on her behalf. Thank you Sheryl!!
There is still time to donate. Often times, teens are the most unseen people in our community, as they are often couch-surfing, looking for a meal as they go unnoticed, not old enough to qualify for full-time jobs but not young enough to be in full foster care situations any longer. With your help, we can make this holiday a bit better for them. You can always donate to them directly, or you can bring items to our office and I will drop them off a week before Christmas. You can donate to them directly through this link: COVENANT HOUSE DONATIONS AND HOLIDAY GIVING
If you come by the office to drop off donated items, I will happily run them over there for you. Thanks for giving to our less fortunate teens!