22 Sep

Thinking Thursday – Western Alaska Storm

In this edition:

Western Alaska Storm-How you can help

It's Getting Personal!

NEXT WEEK-SEE YOU IN SITKA!

**TIC Closed Tuesday 9/27 at noon for our AIIAB Cocktail Party

Alaska PFD pumps $2.1 Billion into local economy-needed to fight inflation, high energy costs, storm damage costs

Yeti Hunting: Cargo-spillage accident becomes marketing genius

Last of the Gold Dad Jokes

September Out of Office

TIC Closed 9/27 at noon for

AIIAB Cocktail Party!

*Many TIC Underwriters will be in Sitka for the AIIAB Convention 9/26-9/30**

Kerry, Sara, Jessica, Josh, Ang out Monday-Friday

Stacy, Kelly out Monday-Thursday

Johnny out Monday-Wednesday

Simply send all information directly to:

(For Stargate issues, general questions, and for sending supporting docs both pre and post-binding)

(Renewal quotes)

(New Business quotes)

AIIAB Annual Insurance Convention

September 27-29, 2022

Sitka, Alaska

Convention Theme: Gold Rush

LAST CHANCE TO DANCE

The Opening Cocktail Reception,

sponsored by The Insurance Center,

will be held on Tuesday evening 9/27/22 at

The Bayview Restaurant and Pub

407 Lincoln Street (upstairs)

Downtown Sitka, AK 99835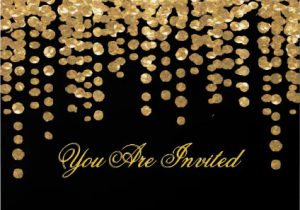 PFD pumps $2.1 Billion into the Alaskan Economy…and it couldn't have come at a better time. 
September 20th brought record lines of people to the banks, car dealerships, in restaurants, and for many Alaskans, had them sighing with relief. With record inflation, high gas prices, concerns over super- high grocery costs, the stock market tanking, and the damage from Cyclone Murbok hitting the Western Alaskan coast this past weekend, Alaskans everywhere are preparing for a very costly winter. The PFD was made up of two components this year; $2622 was from the PFD fund payout, with the Alaskan lawmakers adding an additional one-time payment of $662 to offset high energy costs. From Fortune, Alaska Dividend up over $3000 per person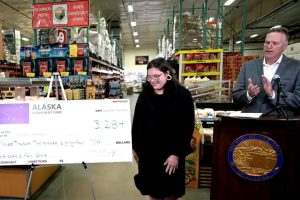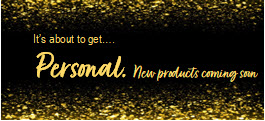 It's about to get…Personal. 
For the first time in many years coming in the fourth quarter of 2022, our Personal Lines is getting some love! First, we are THRILLED to announce we are launching a new Personal Lines product to TIC next week at the AIIAB Convention.
In November, our popular Dwelling and Personal Lines product will be getting changes and some new upgrades. We will be hosting some in-person and virtual training classes for both options in the near future. Stay tuned as we Get Personal in the next few weeks!
Devastation in Western Alaskan 
Our hearts and prayers go out to our friends and neighbors who got rocked in Western Alaska this week by a horrific storm that crushed the Western coast of Alaska. If it weren't for the funeral of Queen Elizabeth, the storms in Puerto Rico, the Dominican Republic and Japan, along with the sinking Dow Jones, it would have been the top news story. Alaska Airlines has already donated $25K and the use of their planes. Ravn Airlines is teaming up with the Alaska Native Heritage Center to bring donations to the affected villages and towns. If you are in Anchorage and can donate items, or want to donate money to help the recovery effort, the Alaska Native Heritage Center is a donation spot and is collecting the following:
Communities affected are asking for the following:
Kids clothing
Adult clothing
Winter gear: gloves, hats, scarves, etc
Boots
Jackets
Canned goods
Link to donate online: Alaska ACF Western AK Disaster Recovery Fund
Please consider donating and helping your fellow Alaskans in need today.
Reading Rewards are either a $10 Starbucks card or a $10 donation to the charity of your choice!
Jackie recognized her risk last week! If you see your risk below, you can choose to send a $10 to the donation of your choice or receive a gift card to Starbucks. To claim your Reading Reward, email: akorver@ticak.com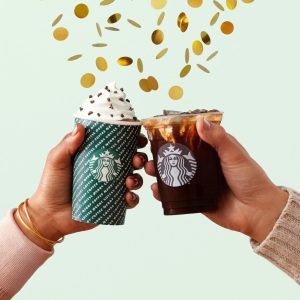 Yeti Hunting Might Be Alaskan's Newest Pastime
The greatest accidental marketing trend that ever happened took place this summer, and Alaskans all over coastal areas reaped the rewards! Earlier this year, a cargo ship filled with Yeti coolers spilled out into the Pacific Northwest and washed 109 coolers out into the sea. And they have found their way onto the beaches throughout Alaska. Remarkably, they were found in perfect shape and just waiting for the right beachcomber to come along and claim them! From Outside Magazine, Yeti Coolers Washing Up on Alaska Beaches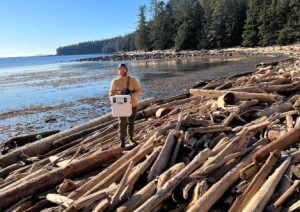 New Gold Dad Jokes+ Gold Miner Meme
I pulled a muscle digging for gold.
It was just a miner injury.
I entered the world kleptomaniac championship tournament
I took gold, silver and bronze.
What kind of jewelry do rabbits wear?
14 carrot gold
Hear about the blonde who won a gold medal in the Olympics?
She had it bronzed.
Why did the robber break into the canoe store?
He heard that gold is found in ores
Why was the dwarf's mining company so successful?
Because he had such low overheads