16 Dec

Thinking Thursday – Winter Tornados

In this week's edition:
TIC closed tomorrow at noon for our holiday luncheon
Sourdough Sam and Sweater Steve had fun this past week ziplining and snuggling in bed
Ugly Sweater Contest-entries due 12/23/2021 at noon
Vote for us as one of the best MGA's in the country-and enter for a chance to win some high-end tequila!
Evolution of Extortion tactics in cyber incidents
Those winter tornados…wow.
More Holiday Dad Jokes, and speaking of dads…

DECEMBER OUT OF OFFICE

Our office will be closed tomorrow at noon so our team can enjoy an IN-PERSON holiday luncheon and celebrate the holidays together.
We will also be closed Friday
December 24th-Christmas Eve Day
We will resume normal office hours
Monday December 26th
We will also be closed Friday
December 31 for New Year's Eve Day
Leah out: 12/17
Chameng out: 12/17
Johnny out: 12/27
Chris out: 12/28-29
Angela: Limited access these next few weeks

For faster service, please use our intake emails. Simply send any and all information directly to:
info@ticak.com
(Supporting docs both pre and post-binding)
renewals@ticak.com
(Renewal quotes)
quotes@ticak.com
(New Business quotes)
endorsements@ticak.com
certificates@ticak.com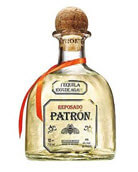 We want to be the best-so please vote for us today!
We want to be considered as one of the best MGA's in the country. Insurance Business is sweetening the deal! By participating, you will be entered for a chance to win a bottle of Raspado Tequila from them! Please take a moment and fill out the Insurance Business Survey: vote for The Insurance Center, An AK Corp.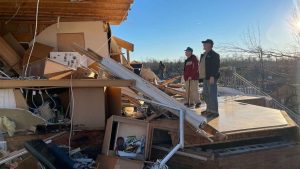 Those winter tornados…
We are often humbled by nature, and this past week is a true testament to its fury and might. We actively pray for those caught in those storms, for those without power, supplies and food, for those that lost their homes and businesses, and especially for those that lost their loved ones. We also pray for the claims adjustors and the claims folks who are working 24/7 to help those individuals. Here are a few headlines about the insurance impacts that this $3.5B+ storm:
From Insurance Business: Amazon may turn to insurance after tornado wrecks warehouse
From PropertyCasualty360: Costs from tornado outbreak could reach $3.7 billion
Photo cred: Briana Stewart, ABC News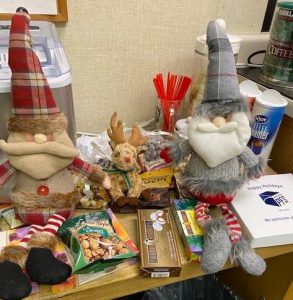 Sourdough Sam and Sweater Steve have been having a lot of fun back in the office. Make sure to follow them on either Facebook or LinkedIn daily. They are super-excited that they got an invite to the TIC Holiday Luncheon…pix will be uploaded to our Facebook page that day!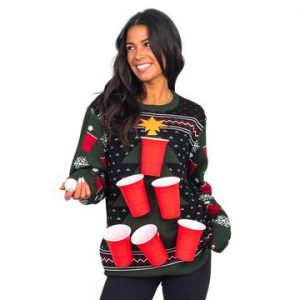 TIC's Ugly Sweater Contest is back! Entries due THURSDAY 12/23 by noon for judging *Our office is closed on Friday 12/24
Bring your worst and win! Get started on yours today-the winner will receive a $50 Amazon card. Please send entries to akorver@ticak.com. Thanks!
Evolution of extortion tactics in cyber incidents
While it's hard to not turn around and know our information needs to be protected, it's hard to truly understand what level people will go to in an effort to extort businesses. Here's the latest article from Insurance Business about why cyber criminals are becoming more and more savvy and cruel in their extortion plans: The Evolution of extortion tactics in cyber incidents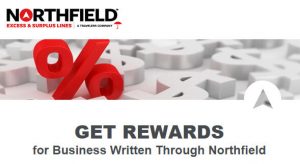 LAST CHANCE: Northfield Incentive Flyer-last week to get extra benefits!
Are you currently a Traveler's Retailer? We are a Northfield General Agent! Which means you could be earning credit for the Travelers Commercial Lines Performance Plus or FVB calculation. For all the details, visit Northfield Rewards link.
Reading Rewards are either a $10 Starbucks card or a $10 donation to the charity of your choice!
Great job Paul for reading and recognizing your risk! If you see your risk below, you can choose to send a $10 to the donation of your choice or receive a gift card to Starbucks. To claim your Reading Reward, email: akorver@ticak.com
Already looking forward to 2022? So are we. The following is a list of Holidays that The Insurance Center will observe for the calendar year 2022. The days we observe generally follow the Federal days off.Monday May 30: Memorial Day
Monday/Tuesday July 4-5: 4th of July
Monday September 5: Labor Day
Thursday/Friday November 24-25: Thanksgiving
Monday December 26: Day after Christmas holiday
Friday December 30: Day before New Year's Eve
Dad Holiday Jokes
This time of year, everyone needs a good joke to keep the holidays merry. There is nothing better than a good, wholesome Dad joke to keep the fa-la-ha-ha-ha going! Here are this week's dad jokes:
What does the gingerbread man put on his bed? Cookie sheets!
Why was the little boy so cold on Christmas morning? Because it was Decembrrrrr!
How does a sheep say Merry Christmas? Fleece Navidad!
What comes at the end of Christmas Day? The letter "Y!"
What do you get when you combine a Christmas tree with an iPad? A pineapple!
And speaking of dads…many of you guys know my dad Phil Mink, the former owner of The Insurance Center either as my dad and/or Josh's father-in-law or as your favorite former underwriter. He was in the hospital these past two weeks because his cancer has returned. We are thankful he got to go home this year for Christmas! Please keep all of Team TIC in your thoughts and prayers as we get geared up to do battle to put his cancer back into submission in 2022. Thank you to everyone who reached out to us these past few weeks and sent prayers. He's on the road to recovery!
#finishcancer