15 Sep

Thinking Thursday – WSIA Fall 2022 Recap

In this edition:

WSIA Fall 2022 Recap-Highlights

It's Getting Personal!

Two Weeks Left-AIIAB Convention

We need our independent agents to attend! Have you registered for AIIAB Convention 2022 yet?

Arctic Fires Are Creating Climate Change

Gold Dad Jokes this week (with more to come)

September Out of Office

**Personal Lines training taking place next week-please be flexible as our PL team may be slow to respond**

TIC Closed 9/27 at noon for

AIIAB Cocktail Party!

*Many TIC Underwriters will be in Sitka for the AIIAB Convention 9/26-9/30**

Simply send all information directly to:

(For Stargate issues, general questions, and for sending supporting docs both pre and post-binding)

(Renewal quotes)

(New Business quotes)

AIIAB Annual Insurance Convention

September 27-29, 2022

Sitka, Alaska

Convention Theme: Gold Rush

Time to Register!

Have you done it yet?!

The Opening Cocktail Reception,

sponsored by The Insurance Center,

will be held on Tuesday evening 9/27/22 at

The Bayview Restaurant and Pub

407 Lincoln Street (upstairs)

Downtown Sitka, AK 99835

The theme for our party is..

SOLID GOLD

Come join us in beautiful Sitka!

Tim Regillio from Sayata will be conducting the Cyber CE Class at the convention, and will be on hand all week to answer any of your cyber questions too! 

Bling baby…
Deep-Dive with awesome graphics: Why Arctic temps are rising, and wildfires are shifting poleward for the first time in history, and what that means for mankind
Ok-so we had the hottest spring on record, followed by the longest, wettest summer on record. Not to mention the most amount of wildfires and lightening strikes in our state history, despite the rain. So what makes Alaska and the Arctic so different? It's that permafrost layer that's the creating the chaos. It's releasing vast amounts of greenhouse gasses from the carbon-rich organic soil at such a rate that it's doing it at a much more destructive rate than humans can produce, which is creating the weather whiplash felt around the world. And it's going to get worse. For an intense deep-dive article from Rueters, Why Arctic fires are releasing more carbon than ever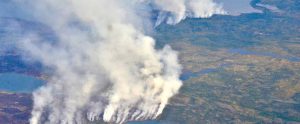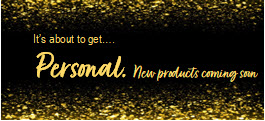 It's about to get…Personal. 
For the first time in many years coming in the fourth quarter of 2022, our Personal Lines is getting some love! First, we are THRILLED to announce we are launching a new Personal Lines product to TIC in the coming weeks. Our official coming-out-party for our new product will be at the AIIAB Convention.
In November, our popular Dwelling and Personal Lines product will be getting a facelift and some new upgrades. We will be hosting some in-person and virtual training classes for both options in the near future. Stay tuned as we Get Personal in the next few weeks!
WSIA San Diego 2022 Complete!
It actually started 5 months ago, when we had to get up at 4:30 a.m. to crank up our computers so we wouldn't miss registration. Unlike getting tickets for Garth Brooks or Lady Gaga, we were trying to get our registration booked for WSIA, where we are up against the huge corporations who scoop up giant room blocks and the hotels get sold out in minutes. We just wanted to try and secure a single room at one of the two giant hotels where this year's convention was being held this week in San Diego-so you have to get up super early and be ready with your credit card in hand, because for this convention and a spot in the hotel, we were competing against 6500+ people! We managed to get a room, but man, WSIA crammed a LOT of insurance people into that convention! This is an indication of how crazy the E&S space overall is getting-and how intense and how wonderful and exciting and competitive it is.
Over the past four days, we met with some great new companies, our direct carriers, talked new strategies and ideas with brokerage markets across the pond, and just had new engaging conversations with tech companies and vendors. There is a lot of excitement in our space and people who are ready to invest and learn and innovate. I am excited that we are at the forefront of many of those conversations and driving a lot of those topics. We will have an exciting 4th quarter to discuss at our AIIAB convention and in our Thinking Thursdays, and a very compelling 2023 with new products and services. Overall for Team TIC, we had an excellent convention, meaningful conversations and renewed friendships renewed. Until March 2023 when we do it all over again…peace out San Diego! See what we did on our Linked In and Facebook pages!
Reading Rewards are either a $10 Starbucks card or a $10 donation to the charity of your choice!
If you see your risk below, you can choose to send a $10 to the donation of your choice or receive a gift card to Starbucks. To claim your Reading Reward, email: akorver@ticak.com
New Gold Dad Jokes
How do you make gold soup?
Answer: Put in 14 carrots.
What cereal is worth its weight in gold?
Answer: Golden Grahams.
What did the gold collector bake for dessert?
Answer: Karat cake.
What do you call a piece of gold who is afraid of the spiders?
Answer: A chicken nugget.
What kind of dogs to gold panners like most?
Answer: Golden retrievers
What kind of music did the gold nugget listen to?
Answer: Heavy metal
What video game do gold hunters love to play?
Answer: Minecraft
Where can you always find gold?
Answer: In the dictionary.
Why did they build a castle for the pile of gold?
Answer: Because it's a noble metal.