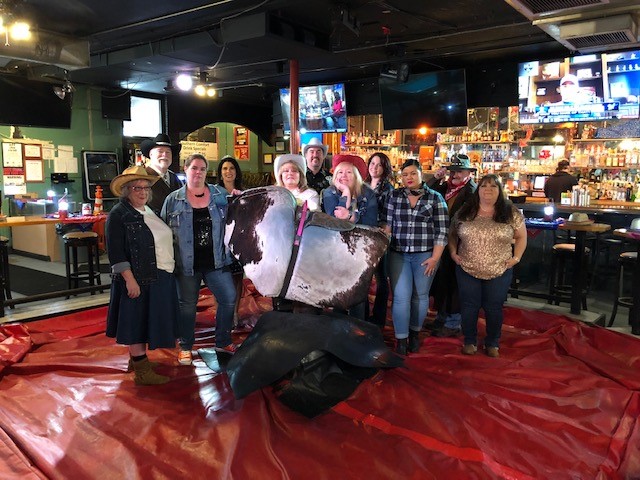 18 Oct

Thinking Thursday
NEW PRODUCT. COLLECTIBLES!
Thanks to Petersburg-Wrangell for being the first ones to sign up! It's pretty easy, so jump on board today!
Have you noticed the really low sub-limit most policies have for collector items? We have a new product to solve that for you! Collectibles might be guns, knives, toys, Native Art, comic books, movie memorabilia, sports items, fine art, Zippo lighters..anything someone finds of value to themselves. This product is available to both individual collectors and dealers.
The minimum premium is $50! The best part is that you only need one sign-up for each agency, and then your entire office has access to the quoting system.
Click the links below to check out their brochure!
Collectibles Brochure for Dealers
Collectibles Brochure for Collectors
And click on this link to get started today!
Get Started Today with your Own Agent Portal to Collectibles!
MORE PHOTOS FROM ALL THE MAYHEM!
You know it's a good party when you go back to the hotel a few days later and the hotel staff are still talking about the party and costumes from that night!
We've got a ton more photos for you to sift through at your leisure…
PHOTOS FROM THE GAS LIGHT LOUNGE!
We hope to see you next year in Fairbanks, AK October 15-17, 2019 at the AIIAB Convention.
NEW INTAKE SYSTEM!
So many of you have tried it and liked it! Let us know how it's working for you-thanks!
Also, don't forget!
CHANGES TO REWARDS FOR READERSHIP
While at the Convention last week, I sat in on a marketing class and they expressed that people love rewards, but they sometimes want those rewards to be in the form of charitable donations.
SO NOW YOU HAVE A CHOICE!
We are willing to donate either $10 to your favorite charity (must have a website and be a non-profit, and be able to take credit cards), or you can choose to get a Starbucks Gift Card. That's how we reward readership! So this week, if one of the risks below is yours, send me an email and let me know if you would prefer a Starbucks card or you would like us to support your favorite charity. We are always happy to support the causes that mean the most to you, whether it's a need for caffeine or doing something locally for your community.