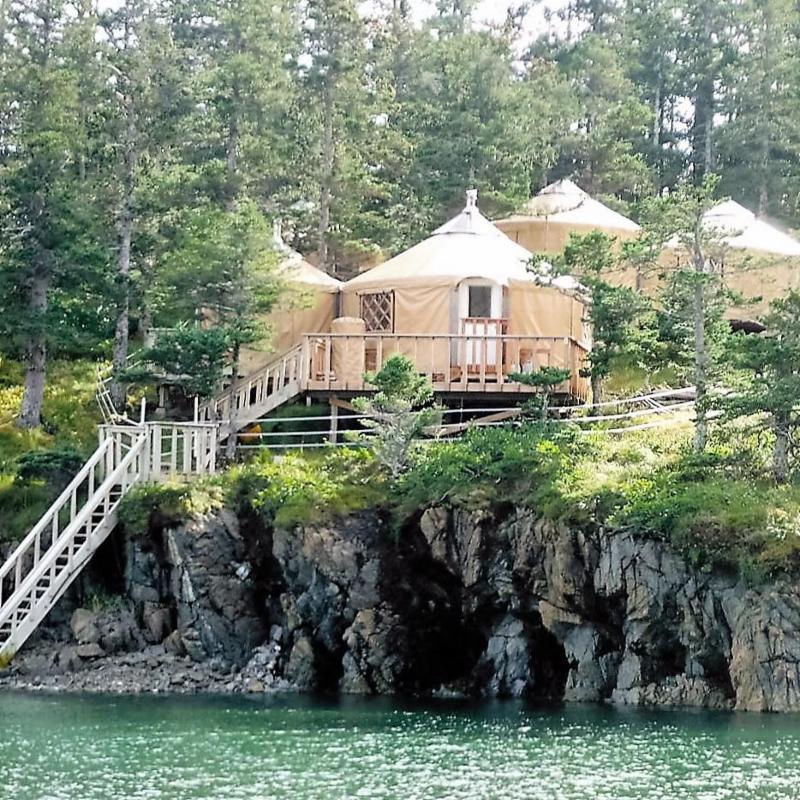 11 Apr

Yurts and What We Wrote This Week
"Can you write Yurts?"
Earlier this week, Patty asked if we write Yurts. The answer is yes, but they require some extra effort.
According to Josh, they are tough to write monoline. However, they are easier to write when we can include a Guide/Outfitter business and the yurts are part of a package. Not all yurts qualify. Some of them are little more than pop-up tents with frames, and when they are like that, they aren't easy to cover. However, if they are permanently affixed, often with a foundation, have a strong frame and a roof, it makes it much easier. Because yurt construction matters, we do ask for indoor/outdoor photos in order to underwrite them.
In order to be considered, we would require Accords and photos. We have written Yurt Campgrounds and a Yoga Studio in a yurt. Try us today!
This is your friendly reminder that the flu bug is TERRIBLE right now! Make sure you are sanitizing your work spaces and washing hands frequently. Save yourself!! It's been very bad in our office this week…
And save yourself extra work! You don't have to worry if someone is out sick if you send your information to:
info@ticak.com
renewals@ticak.com
quotes@ticak.com
endorsements@ticak.com
certificates@ticak.com
YOU HAVE A READING REWARDS CHOICE!
Michelle, Nancy and Jody recognized their moments of fame last week and collected their reading rewards!

Take a look at the risks below and send me an email so we can either donate to your favorite local charity or send you a Starbucks $10 gift card.
akorver@ticak.com
Start thinking about the SUMMERTIME
Many festivals and events are already on tap in the greater Anchorage Area. Check out some of these summer events on the Visit Anchorage Events Page! Visit Anchorage Events This Summer!
Slam'n Salmon Derby June
Anchorage Mayor's Marathon
Summer Solstice Festival
July 4th Celebration
Girdwood Forest Fair
Bear Paw Festival
Anchorage Run Fest
Upcoming Insurance Events
Insurance Professionals of Anchorage Lunch and Learn
Tuesday, April 23 at the BP Energy Center from
11:30 a.m.-1:00 p.m.
Discussion on Starting/Operating a Cannabis Business in Anchorage, with speakers from the Municipality Safety and Codes Office
RSVP HERE! (In the subject line, put "RSVP IPA Lunch and Learn")
________________________
AIIAB Golf Tournament
Friday Evening 4:30 pm-11 pm
6/28/19
_________________________
AIIAB Annual Convention
Theme: SPORTS
Fairbanks, AK
Westmark Hotel
Tuesday-Thursday
10/15-17/2019